Peak District Kids writer: Helen from Little Puddle People
The Dale Dike Reservoir walk oozes with calm and tranquillity as you amble through woodland and meadows following the water's edge. Waves gently lap against the sandy shores, twisted old trees grow as close to the reservoir as possible, and the sky reflects upon the water; you can't help but feel relaxed on this Peak District reservoir walk. Plus, the surrounding fields with grazing cows, geese and sheep make this a really wonderful, diverse environment for a family walk.
Dale Dike Reservoir (also sometime spelt Dale Dyke Reservoir) was the site of the Great Sheffield Flood when the Dam failed in 1864 killing over 250 people. There is signage enroute with more information about this catastrophic event. Watch the below YouTube video to find out more before your visit.
As you walk you may notice a large tower standing on a hill side named 'Boots Folly'. It is thought that it was constructed by Charles Boot in 1927 where he could stand to see the grave of his wife at the graveyard in High Bradfield.
If you are planning a visit to the National Park, please arrive early or late in the day to avoid crowds. Please also take all litter home with you, don't bring BBQs and park your car in designated parking areas. Also, please use these walks as a guide; access and stiles may change.
Disclaimer: This post contains affiliate links. Should you click to purchase, it is at no additional cost to you, but I receive a small commission.
FOLLOW US:
Do check out our top tips for hiking with young kids, as well as our essential items to take on a family hike in the Peak District.
Map of Dale Dike Reservoir walk
On all Peak District family walks it's a good idea to have an Ordnance Survey paper map with you, even if you are using a mapping app on your phone. For this walk you need the OS Explorer Map OL1 (Dark Peak). It's also a good opportunity to show young kids the map features and get them started with map reading.
This Dale Dike Reservoir walk follows the below OS Map in an anticlockwise direction.
Need to know
DISTANCE OF WALK: 4.3km
TYPE OF WALK: circular reservoir walk
PARKING: Road side parking on Dale Road, just 100 metres West of Walker House Farm. Click here for the Google Map point on your phone, postcode is S6 6LE. Parking is on the road, so please park considerably, ensure emergency vehicles can pass through, and verges that are an essential habitat for nature are undisturbed.
WALK HIGHLIGHTS: Interesting history, peaceful ancient woodland setting.
HOW LONG DOES IT TAKE: Allow approx. 3 hours for this walk.
ACCESSIBILITY: There are no stiles, but some narrow gates. This walk is not suitable for prams.
TOTAL ASCENT: 142m
FACILITIES: There are no facilities on this walk.
The route
The route described below follows the above OS Map in an anticlockwise direction.
START: Road side parking on Dale Road, just 100 metres West of Walker House Farm. Click here for the Google Map point on your phone, postcode is S6 6LE.
1. Enter the bridleway path off the road, via stone post and gate.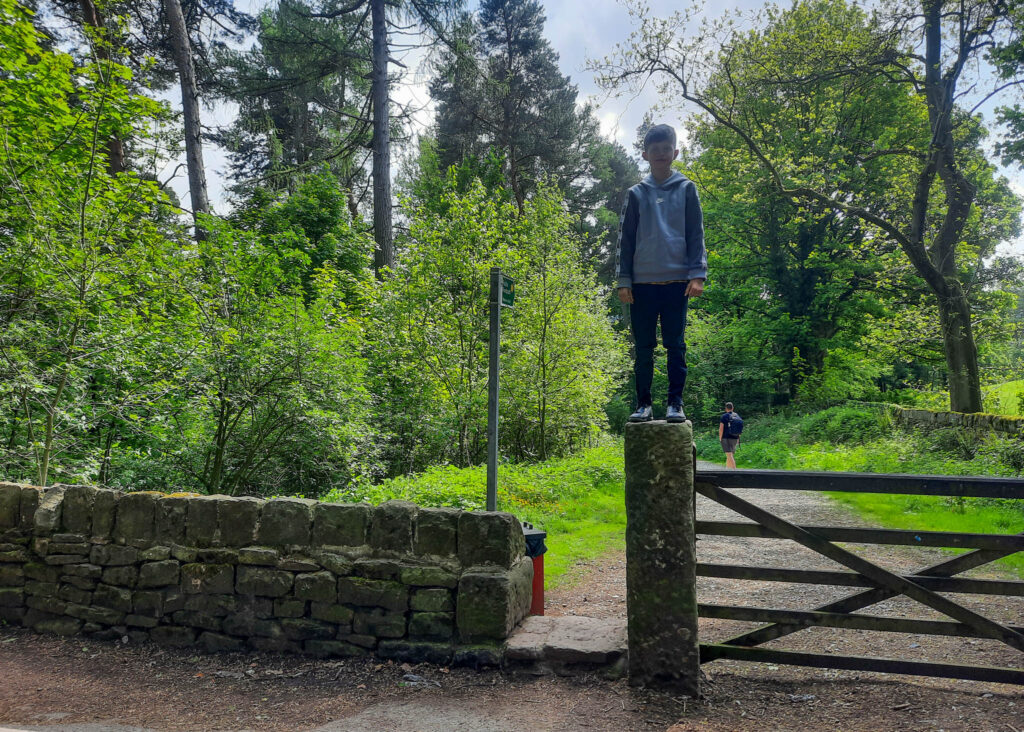 2. Follow the path as it heads down the track. On your left is an information sign worth reading about the history of Dale Dike Dam.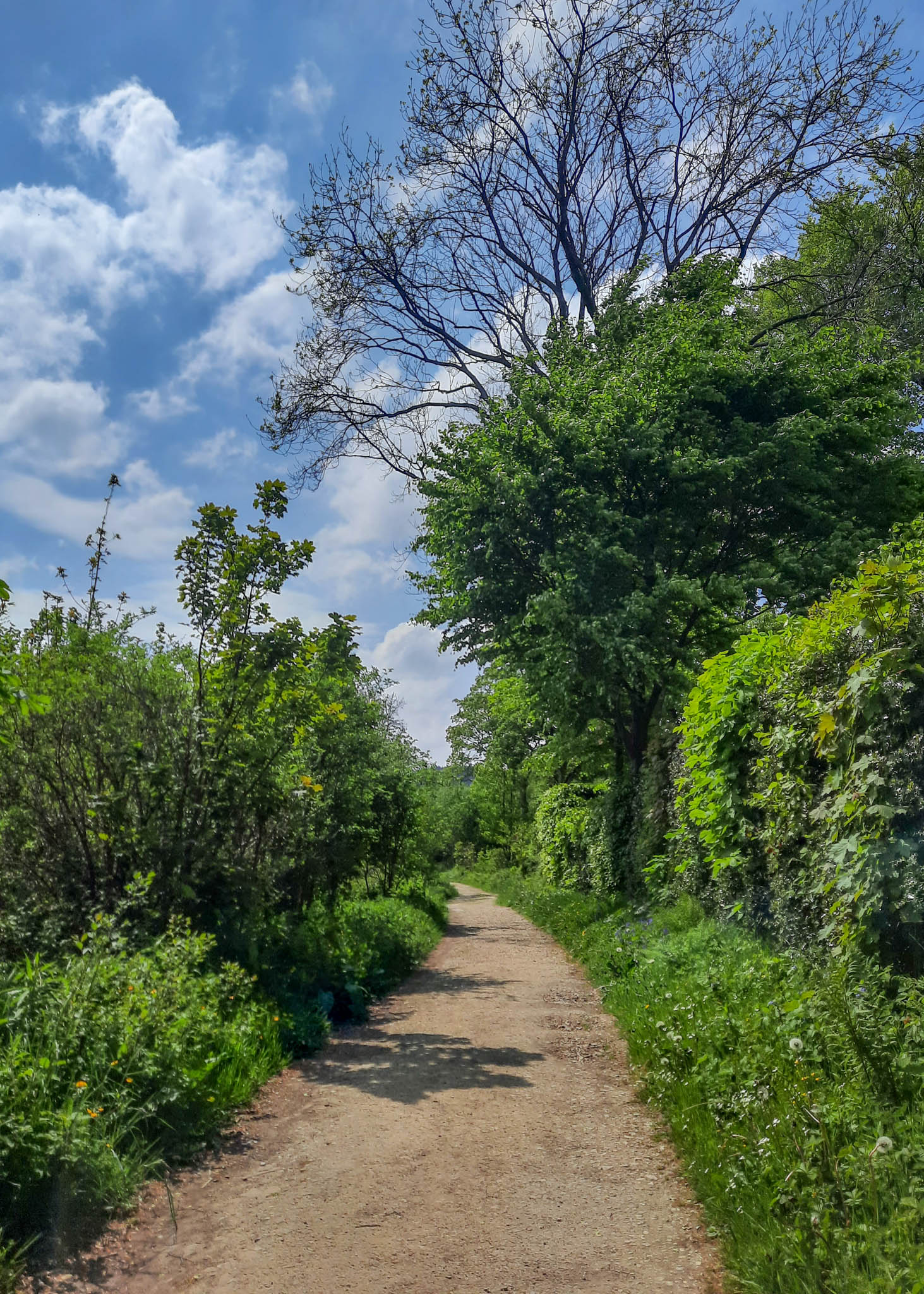 3. You reach a junction where the path splits in two, keep right following the top path along. Shortly after the Dam wall will come into view.
4. Keeping right, follow the path around and you'll come to a series of gates going around the edge of the Dam wall and between farm fields until you re-join the woodland trail.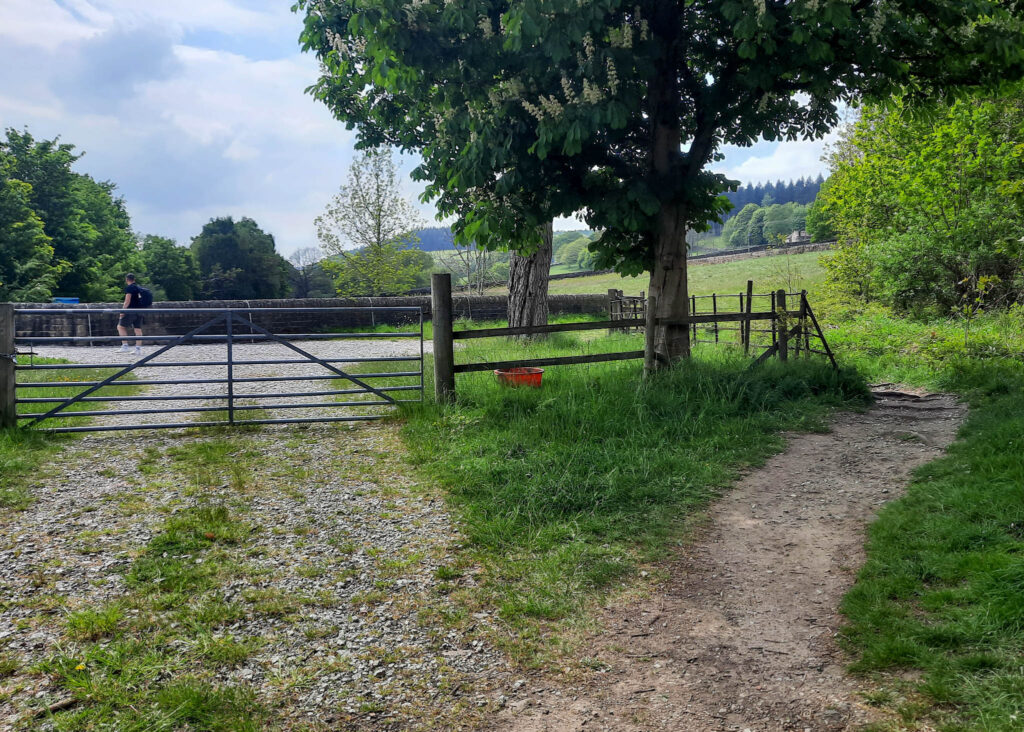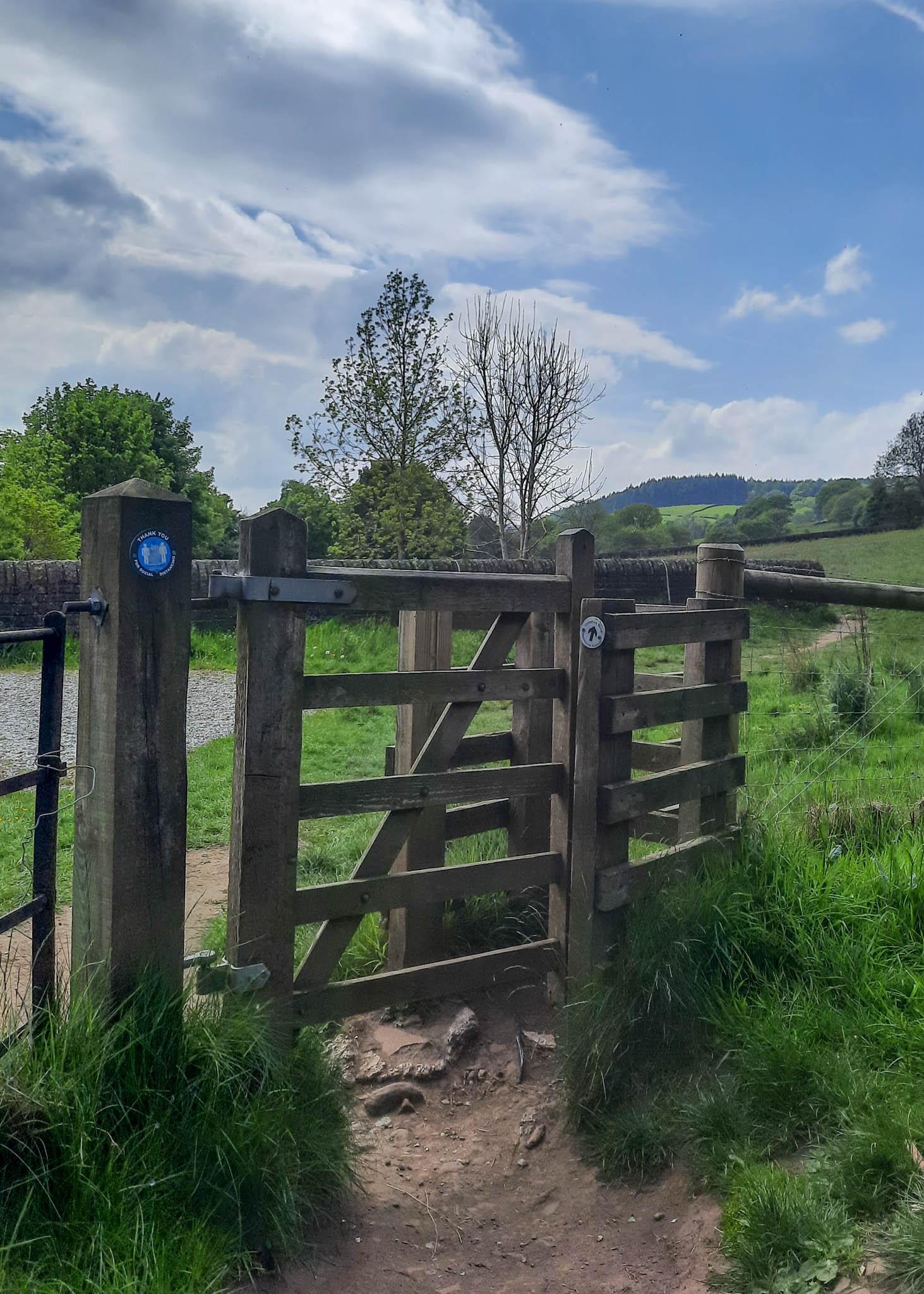 5. Following the path along through woodland, Dale Dike Reservoir will be on your left, and a field on your right. As you continue further, there are areas where the path is low beside the reservoir. Here, low water levels expose tree roots and sandy exposed shores for you to explore.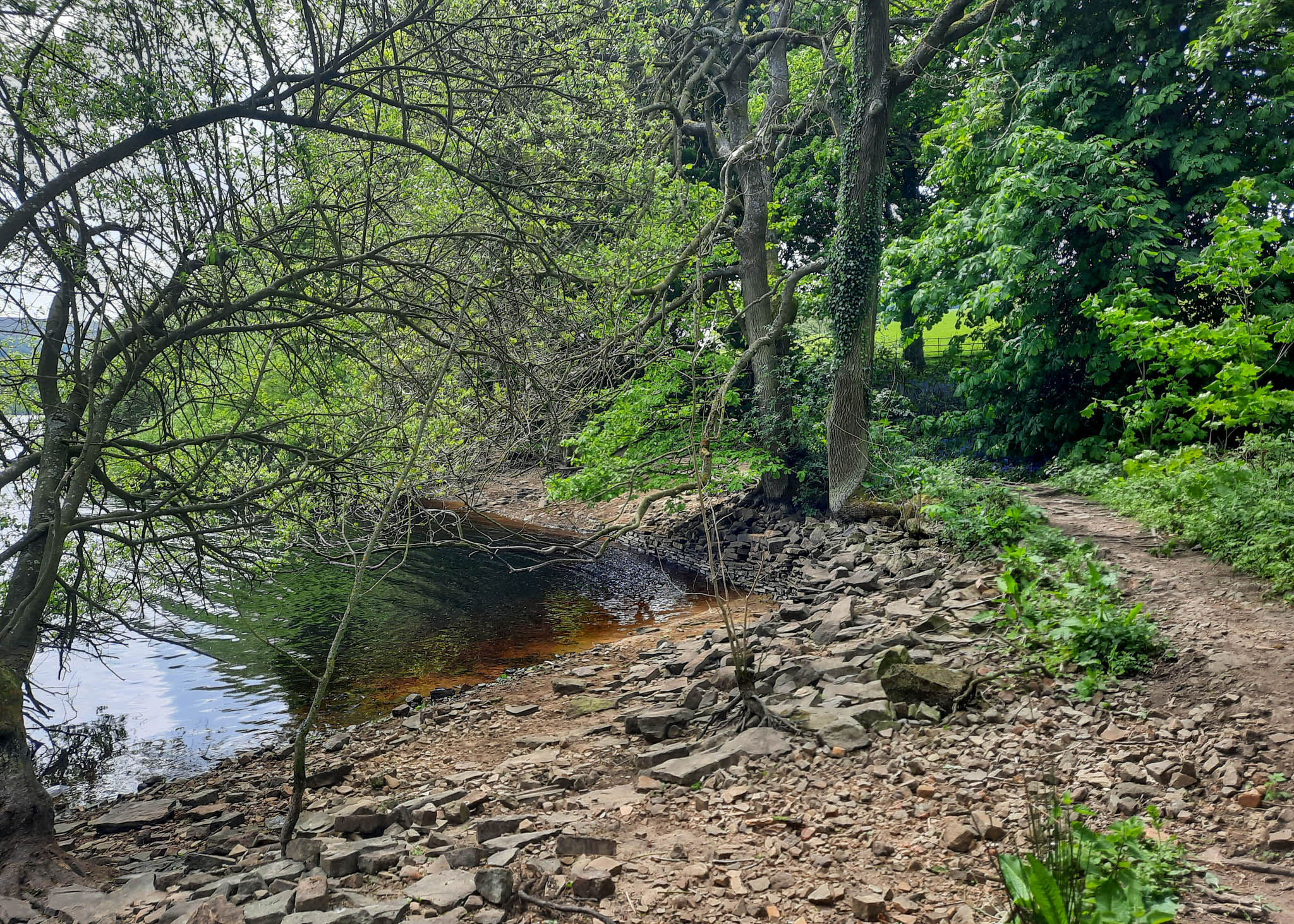 6. Eventually you reach the end of Dale Dike Reservoir and a wooden bridge over a stream. Head over the bridge into a meadow and follow the path to the left.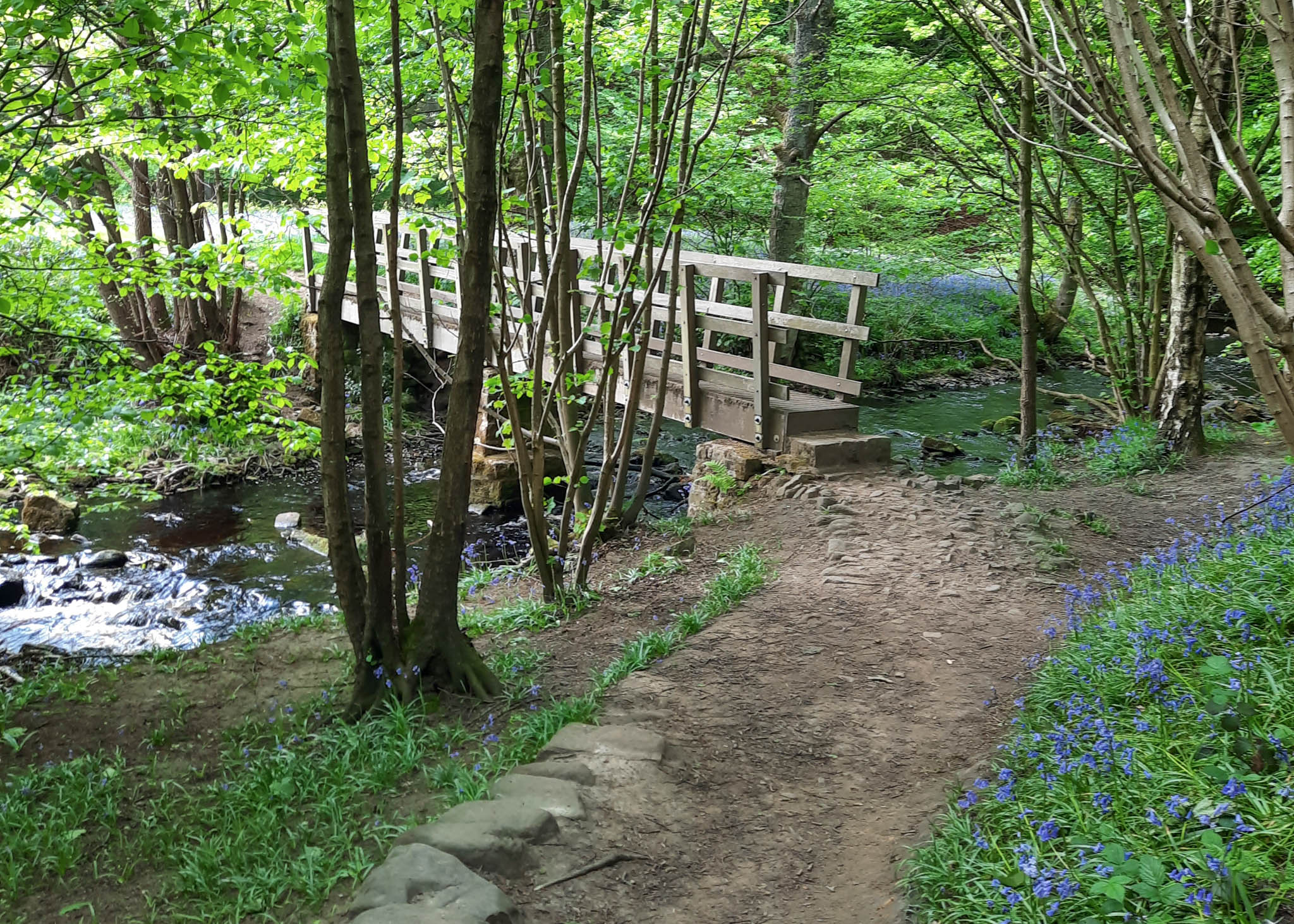 7. Continue around the corner where the path splits again, keeping to the left.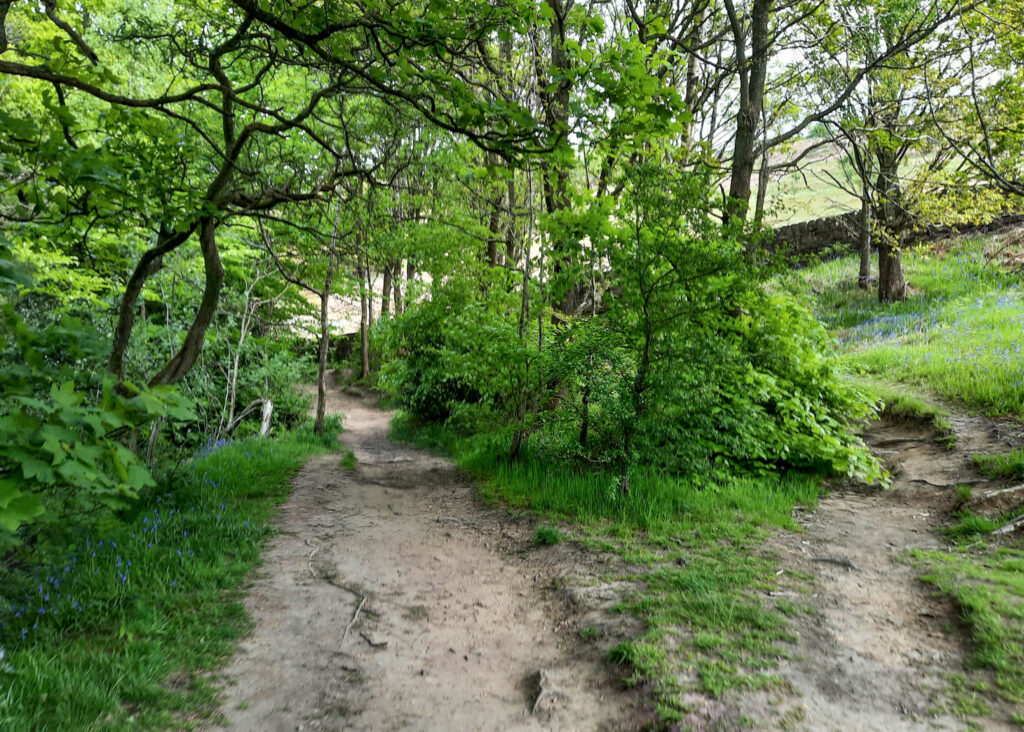 8. Walking alongside the edge of Dale Dike Reservoir. You will approach an old pump house just in front of the reservoir wall. Continue past this through the woodland. The path becomes less obvious but just keep going straight ahead and you'll find a set of steep stairs leading downhill, then a second set of stairs. At the bottom of these stairs, there is a great bench for a hot chocolate stop. Sit on the bench and listen to the nearby water overflow that makes a funny squeaking noise when the water is coming out fast!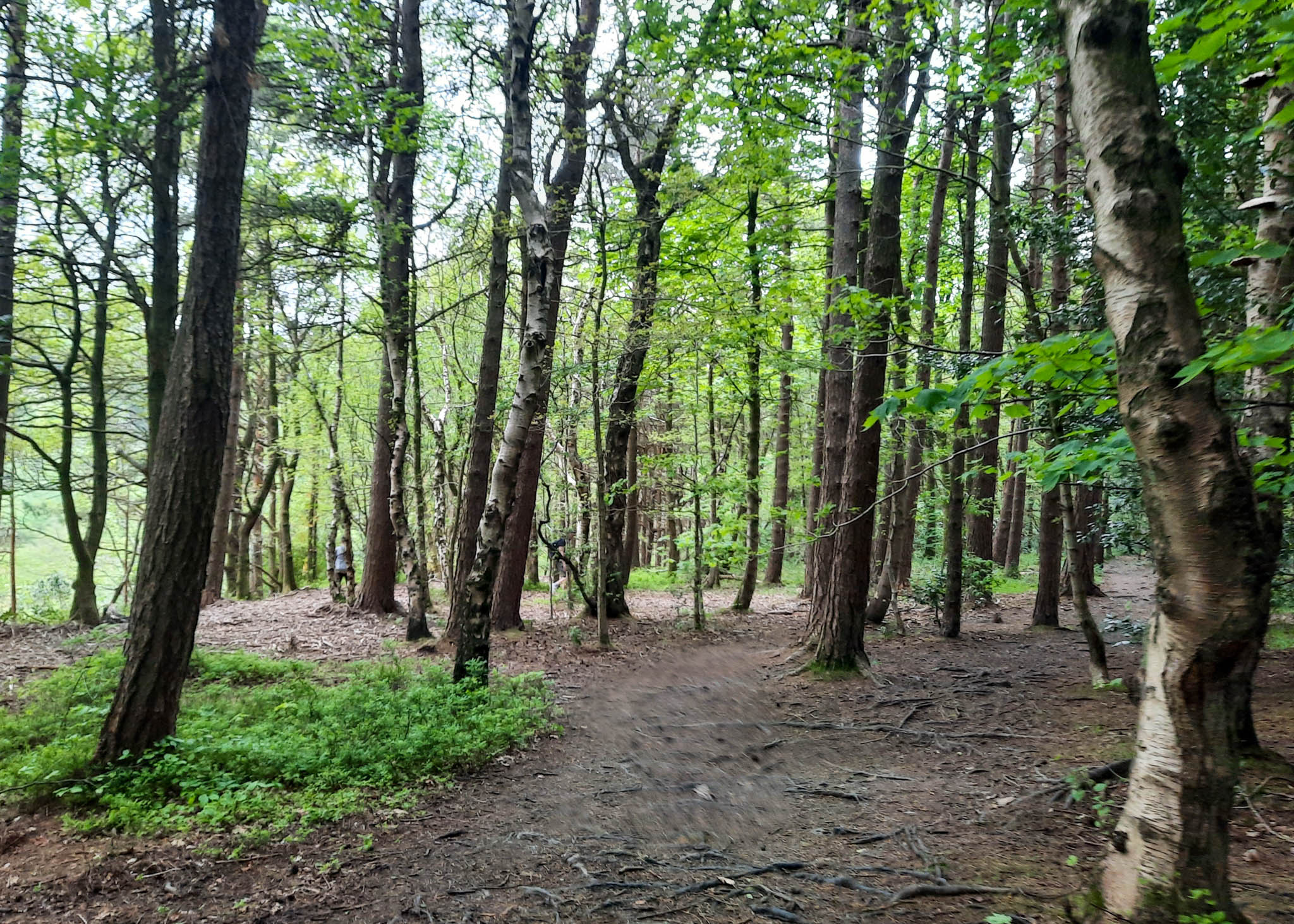 9. Follow the access track around the corner and over another bridge. This bridge is a good one for Pooh Sticks!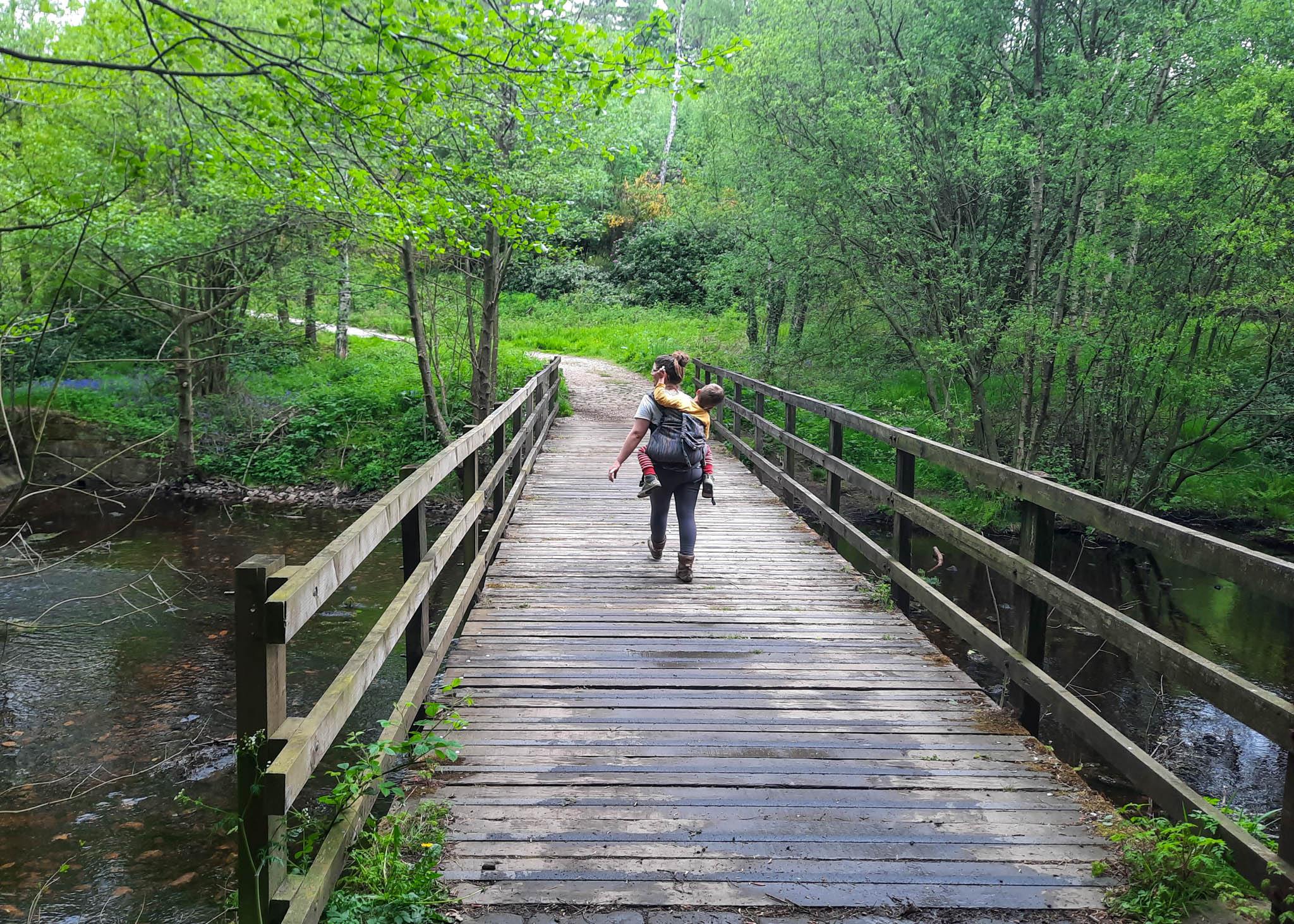 10. The track continues slightly uphill, then joins up with where you began this Dale Dike Reservoir walk. Continue following the track straight ahead and you'll begin to see the wall and gate where you parked up.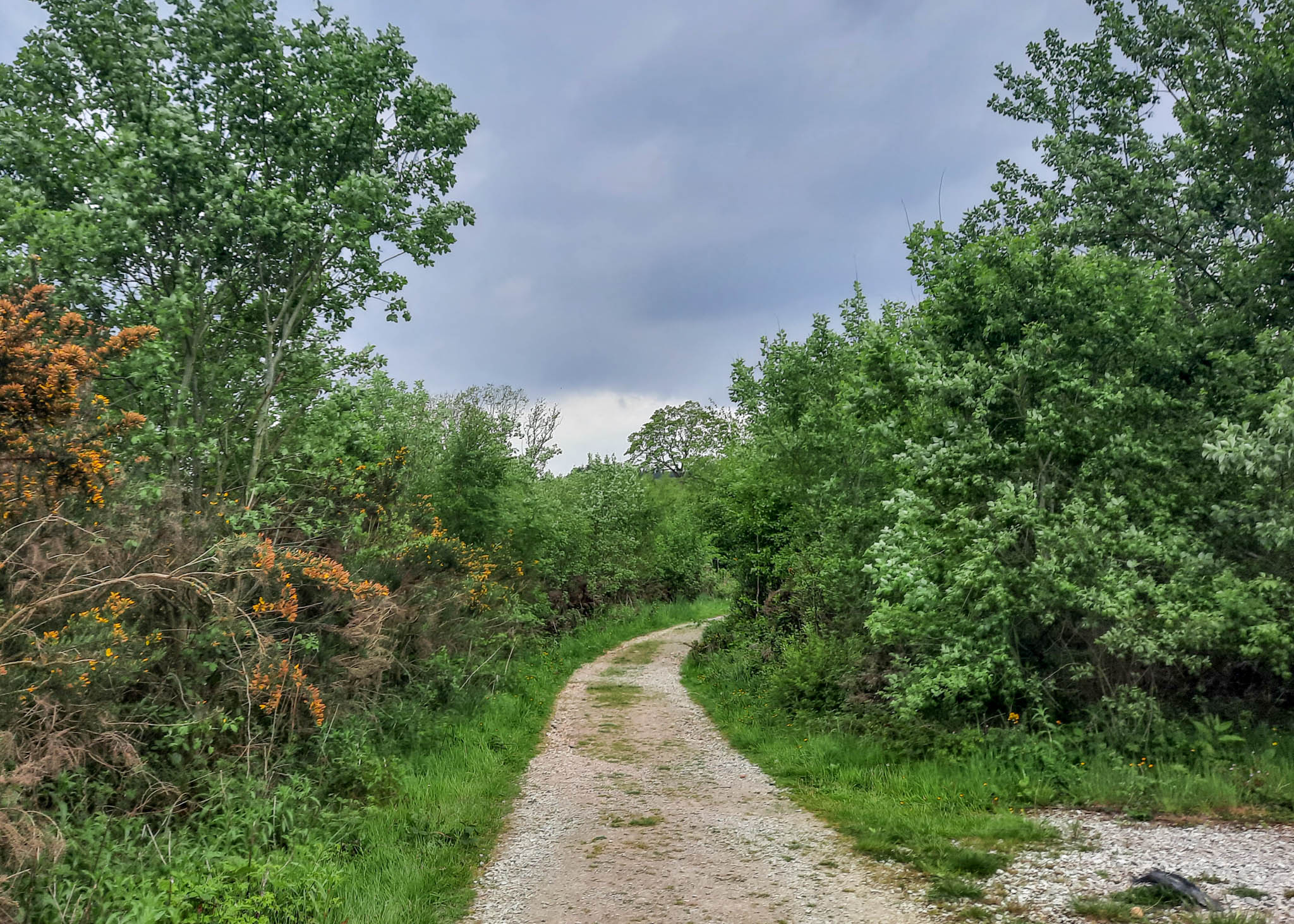 ---
You may also like to read:
Bamford Edge walk (circular, 7,9km)
Ladybower Reservoir walk (circular, 9.1km)
Stanage Pole walk (linear, 3.4km)