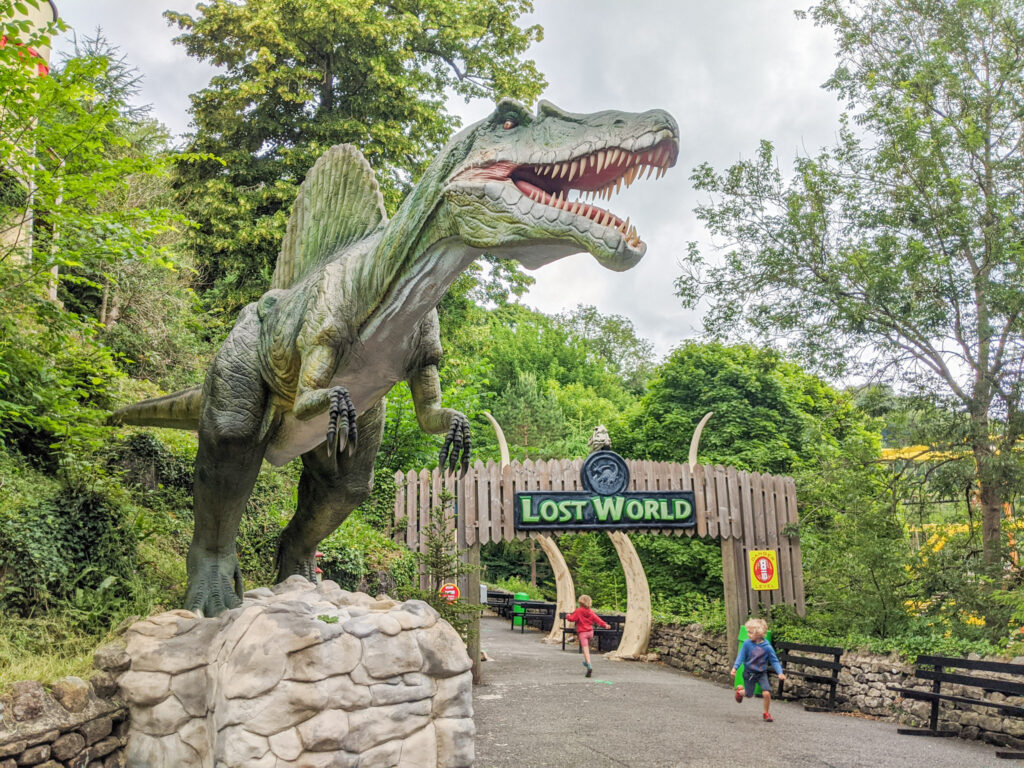 As soon as Gulliver's announced the opening of their T-Rex Treks, I was straight online buying tickets. It's only £5 per person, and I knew that my dino-obsessed boys (aged 5 and 6) would be in their element! Plus, after all our family walks and bike rides in lockdown this proper day out would be such a novelty. Well, dinosaurs don't make an appearance in Matlock every day, do they?
All tickets and donuts were purchased ourselves for this visit.
To control visitor numbers and as a social distancing measure, all tickets must be booked online before your visit. There are staggered arrival times.
And make sure you print off the T-Rex Trek Quiz that should have come through on your booking confirmation email. It not, you can use a QR scanner app to get it on your phone on arrival.
Arriving to Gulliver's Matlock
Gulliver's theme park is one of the top days out in the Peak District, but do remember that all rides, the farm park, and play areas are currently closed due to COVID-19. If your kids have been to Gulliver's before, you may want to prepare them for this to manage their expectations. But, they will get to see see tail-thrashing, clawing, roaring dinosaurs! Which is pretty ROARsome if you ask me!
When arriving by car, ensure you follow the road right up to the top to park. This isn't obviously signed, and many people get caught out with paying for parking in the lower council car park. Parking is free, just follow the signs right to the top.
On arrival you there is a contactless entry. Present your booking barcode found on your confirmation email (either printed out or on your phone) and this will be scanned by a staff member. Your temperature will then be checked as an additional safety measure. Staff are very friendly and make this fun for the kids.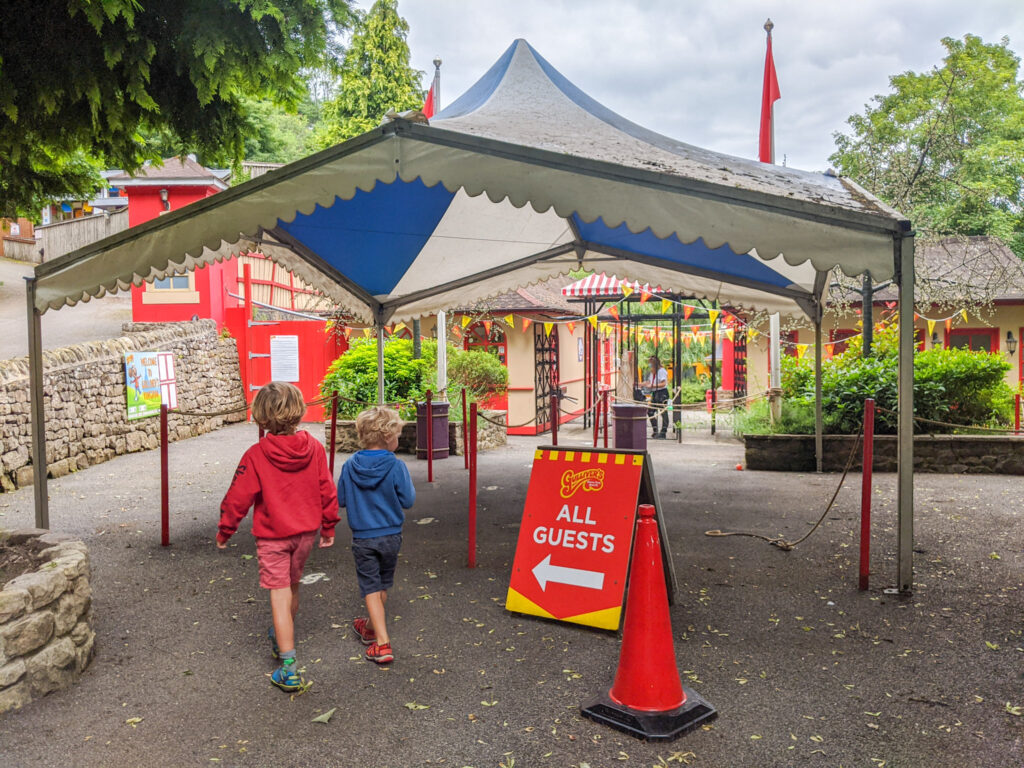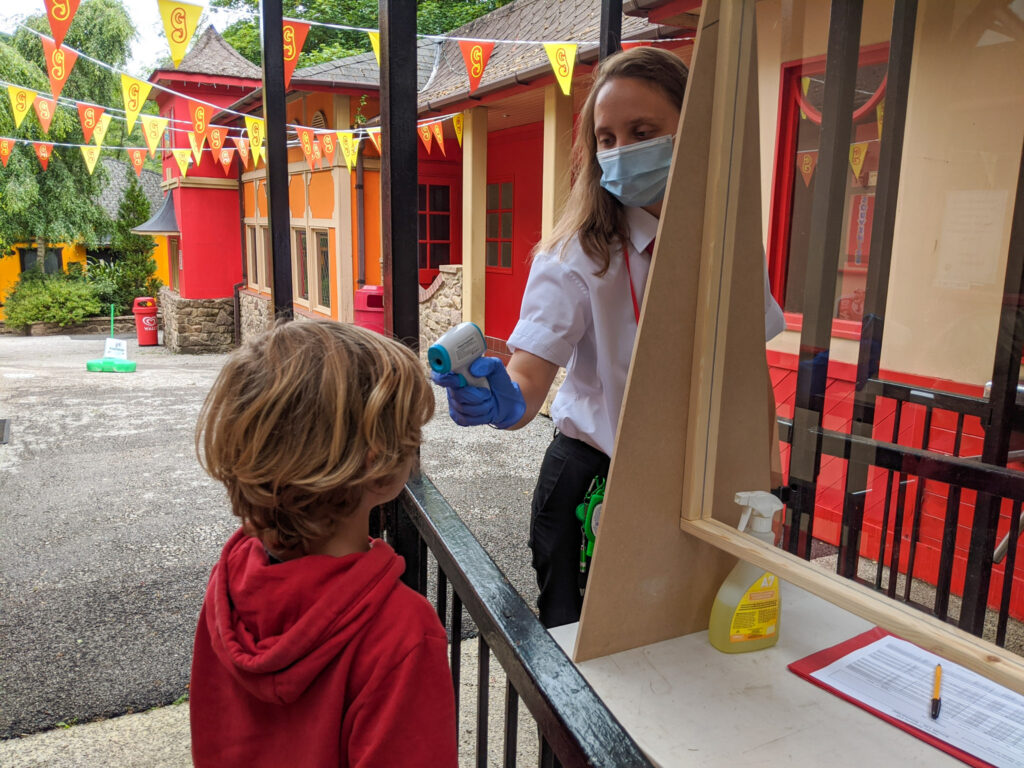 What to expect from the T-Rex Trek
I was really impressed with how well organised it is. There are signposts to ensure everyone stays to the left, and then once in the 'Lost World' (where the dinos are) you're in a one-way system.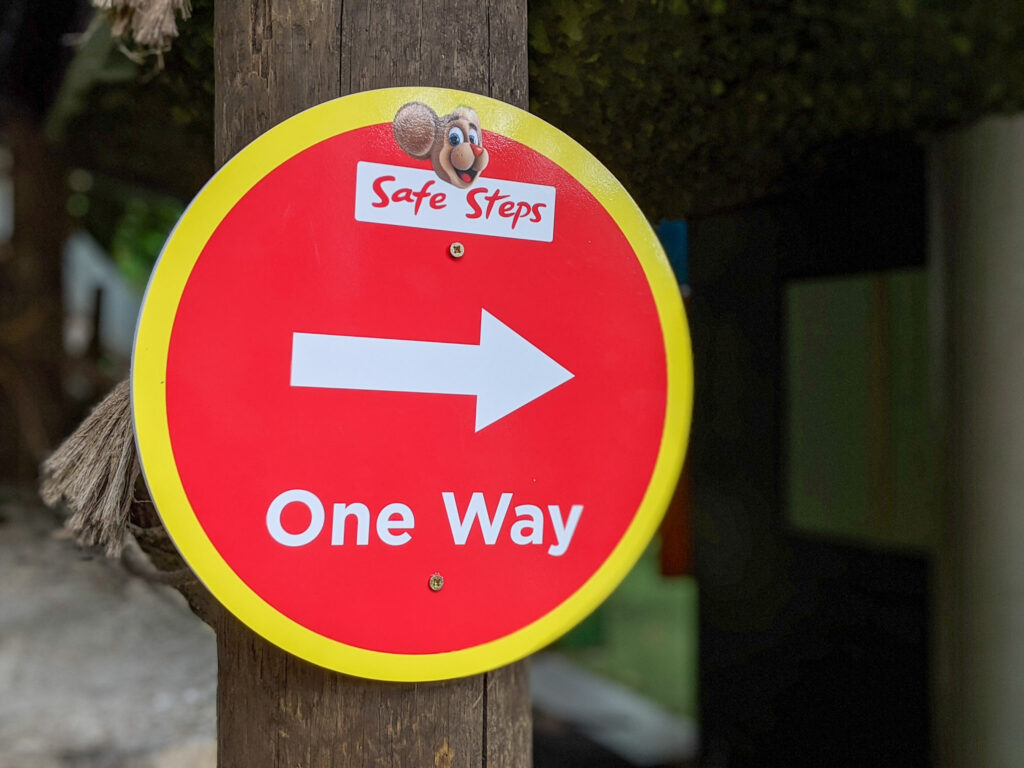 Plus it was really quiet when we went. I presume this is standard as they are limiting visitor numbers.
It's really only a short 20 minute walk around the dinosaurs, but there's nothing stopping you from going around again (which we did). Some of the dinosaurs roar and move around, and there are signs dotted around with facts to learn. For young dino-fans, it's wonderful.
As you approach the end of the Lost World there are a few spaced out picnic benches, perfect for a snack.
Crazy golf
Crazy golf is also included with your ticket. Follow the signs to the left and down the hill as you come out of the Lost World. You need to pick up your clubs and golf balls from the little food shack selling donuts (you'll smell it before you see it). Clubs and golf balls are sanitised after every use.
Follow a little further down the hill to enter crazy golf. Again, there's nothing stopping you from going around a second time should you wish, just ensure you maintain social distancing with other visitors.
After our crazy golf session we returned our clubs and balls, and then treated ourselves to some freshly cooked donuts (we couldn't ignore that delicious smell!) It's £3.50 for four donuts.
It's then a steep walk back up to the top again to exit.
How much time to allow?
You are allocated a one hour slot with your ticket, although we were there almost two hours. You really don't need any longer that two hours.
How much longer is the T-Rex Trek event on for?
You can buy tickets for the T-Rex Trek event up until 16th July. From Saturday 18th July, Gulliver's Matlock is planning to open most of the rides again.
There's only a couple of weeks left, so get in there quick!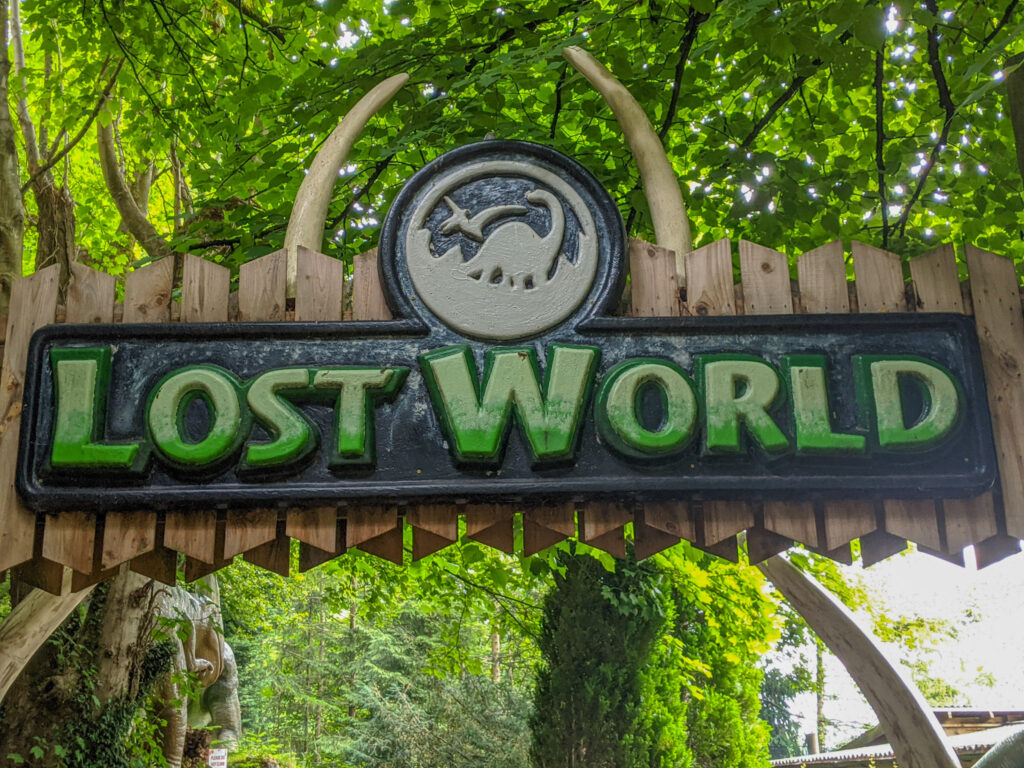 What did we really think of the T-Rex Trek?
It was a super fun morning out, and I was really impressed with the care and attention to social distancing measures along the trail. My boys absolutely loved it and seeing their faces light up totally made it worthwhile! The crazy golf was equally as fun!
Seeing all the rides around the park though has made my boys absolutely desperate to return when it's open. Something tells me we'll be back again very soon.
After our visit we popped to Matlock Meadows for some of their delicious home-made ice-cream. They're currently open from 1pm to 3pm on Wednesdays and Sundays.
---
You may also like to read:
Top family days out in the Peak District
Crich Tramway Museum: a family day out in the Peak District
Top things to do in Matlock and Matlock Bath