There's nothing better than a long walk across the dales, over drystone walls, towards a good old English pub for lunch. Pre-kids you perhaps used to grab an Ordnance Survey map and hike all day, before drying off and warming up in front of a cosy log fire in a pub with a pint in the evening. But now the kids are in tow priorities change. You need a walk that's not too long, with natural play areas along the way, and ideally finishing with an ice-cream, hot chocolate, or even a playground. Although a pub is still a good idea.
Family walks are the top things to do in the Peak District and every single walk on this website has been tested out by kids, for kids. It's not until the kids give us a thumbs up, that we know we can share it with you. This also enables us to note what kids will enjoy on the walk, which sections they may find difficult, and also give us an idea of timings.
There are over 80 family walks detailed on this website, and they are separated separated into short and easy family walks (these are between 1-10km) and pushchair friendly walks. We also have two walks for getting up Kinder Scout with kids.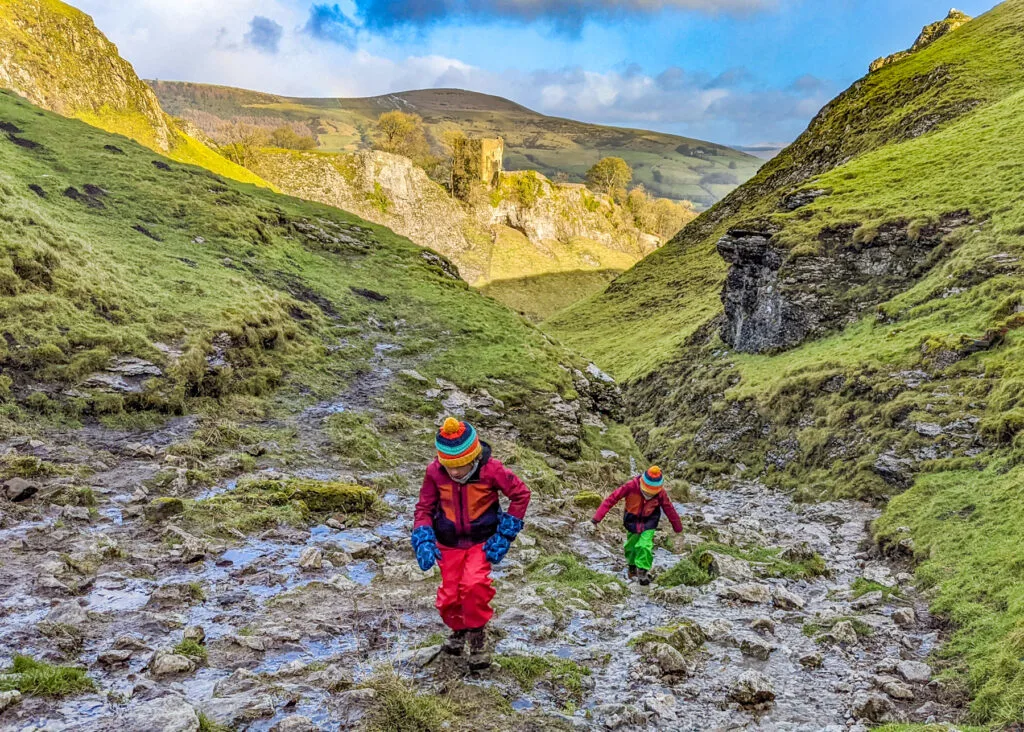 Featuring 58 family walks in the Peak District, that have been tested by kids, for kids. All walking guides include step by step instructions with photos, map, and parking details, so no map reading is required.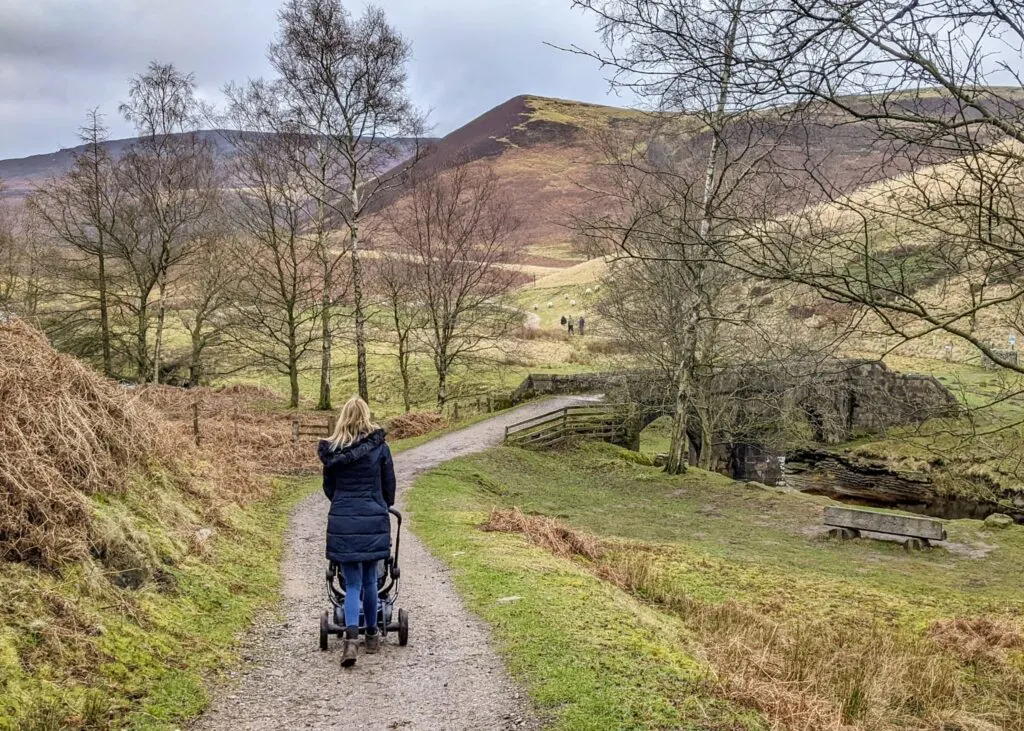 Pram friendly walks
The best buggy and pram friendly walks in the Peak District, with even footpaths and mostly circular routes. There are no stiles, and all have been pram-tested.
If you've got a certain type of walk in mind, you can also view our:
Although if you're finding all this choice rather overwhelming, check out our ultimate top 10 Peak District walks with kids.
For all walks, make sure you're prepared with the right gear (from hiking boots, to paper map, to the all important snacks). Also check out our top tips for hiking with kids to get those little legs moving.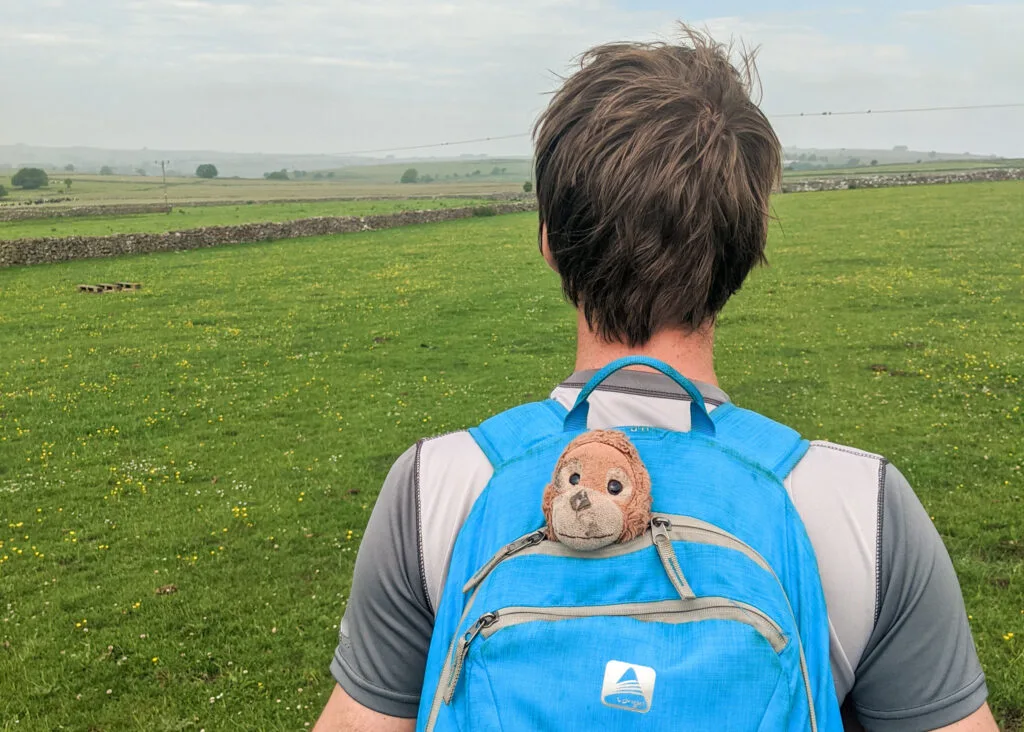 What to take
A tried and tested list of what all the family needs to take on their hiking adventures. From hiking boots, to snacks, to first aid kids, we've got you covered.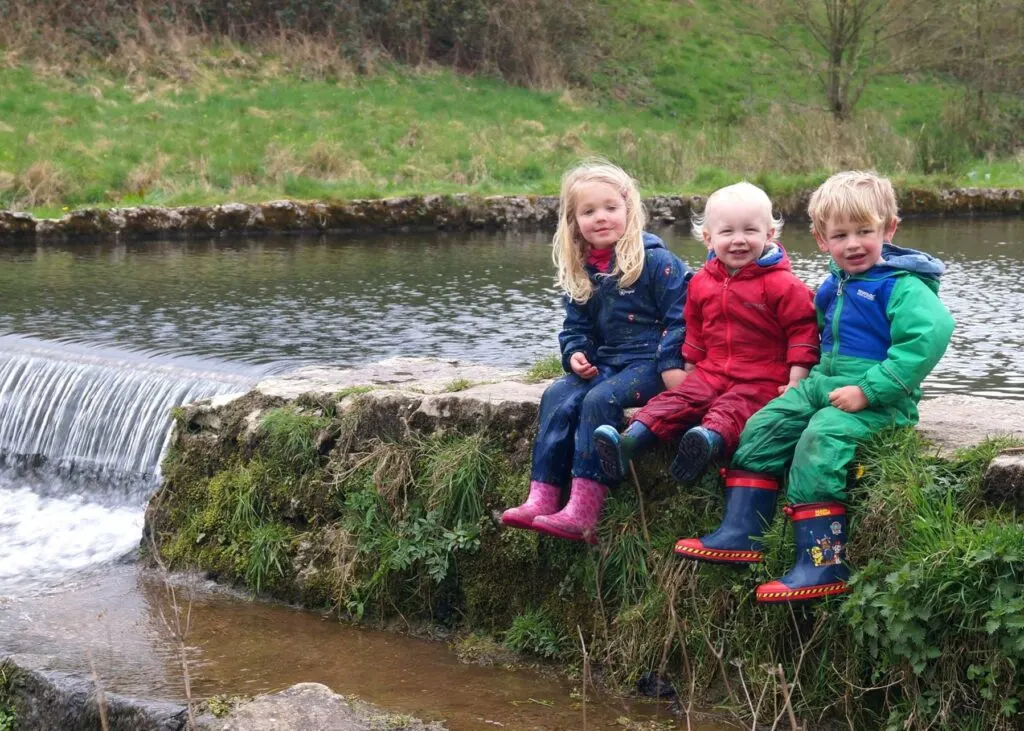 Tips for hiking with kids
12 sanity saving tips for hiking with kids and making it fun! Specifically aimed for kids under the age of 5, to help you get some mileage from those little legs!