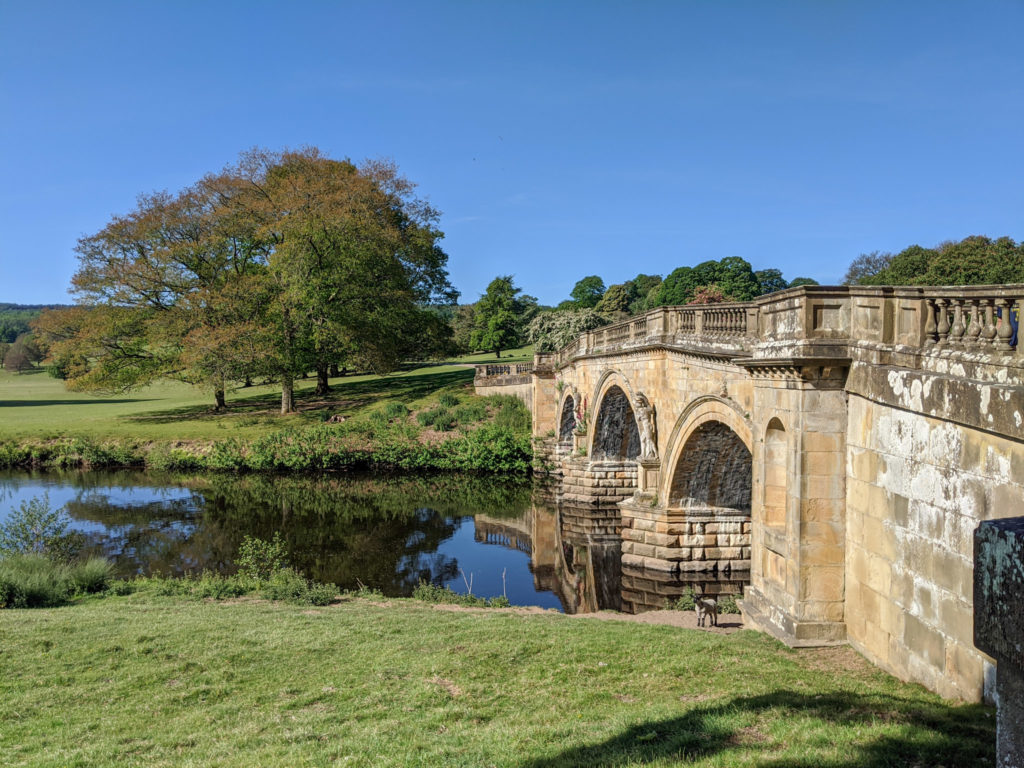 The Peak District may be landlocked with a distinct lack of salty sea air, but there are some fantastic spots for a refreshing dip. If you're looking for the best wild swimming Peak District locations, then grab your swimmers and a towel, and read on. On a warm summer day, wild swimming is one of the best days out in the Peak District.
From deep mystical lakes, meandering rivers with idyllic backdrops, to designated swimming areas perfect for families, there will be something here for you to jump in to and make a splash. But we warned, these waters are rather nippy and powered to awaken the senses (which translates to bloody freezing!) We put our kids in wetsuits when we go wild swimming in the Peak District, but I go in just in swimmers, and well… it certainly wakes me up! Aqua shoes are also a good idea.
Please respect social distancing, do not bring BBQs, and take everything home with you. Also please be respectful to locals and the environment.
Read this about the legalities of wild swimming England. But essentially, 'as long as you are not trespassing, then you can swim in most public places and open spaces'. But please do so responsibly and respectfully, and be aware of any dangers. Be considerate of local communities and wildlife. The laws are still pretty murky though (excuse the pun) and is why there is sometimes conflict around it, especially when the National Park is being over-run with visitors. The National Park is there for all to enjoy, but please be responsible, especially at this uncertain time with covid.
1. Chatsworth Estate
Take a dip in the River Derwent that sweeps through the Chatsworth Estate of the Peak District. With Chatsworth House on one side, and the manicured rolling fields dotted with grazing sheep and deer as your backdrop on the other, you would be hard pressed to find a more idyllic wild swim location in England.
Park at House Car Park and then walk over Paine's Bridge, following the river to the left for about half a mile past the weirs.
As you swim away from the bank towards the Chatworth House side, the water gets much deeper (I can't stand up on the Chatsworth House side, I'm 5'4"), and the current is slightly stronger here too.
Click here for more information on Peak District wild swimming at Chatsworth.
2. Youlgreave
In the valley sitting below the picturesque village of Youlgreave (also sometimes spelt Youlgrave) runs the River Bradford. This is the perfect spot for kids to go wild swimming as there's a designated section of the water that has been carved out for swimming, with fresh water running through. There are even large stone slabs that acts as levels for very small kids.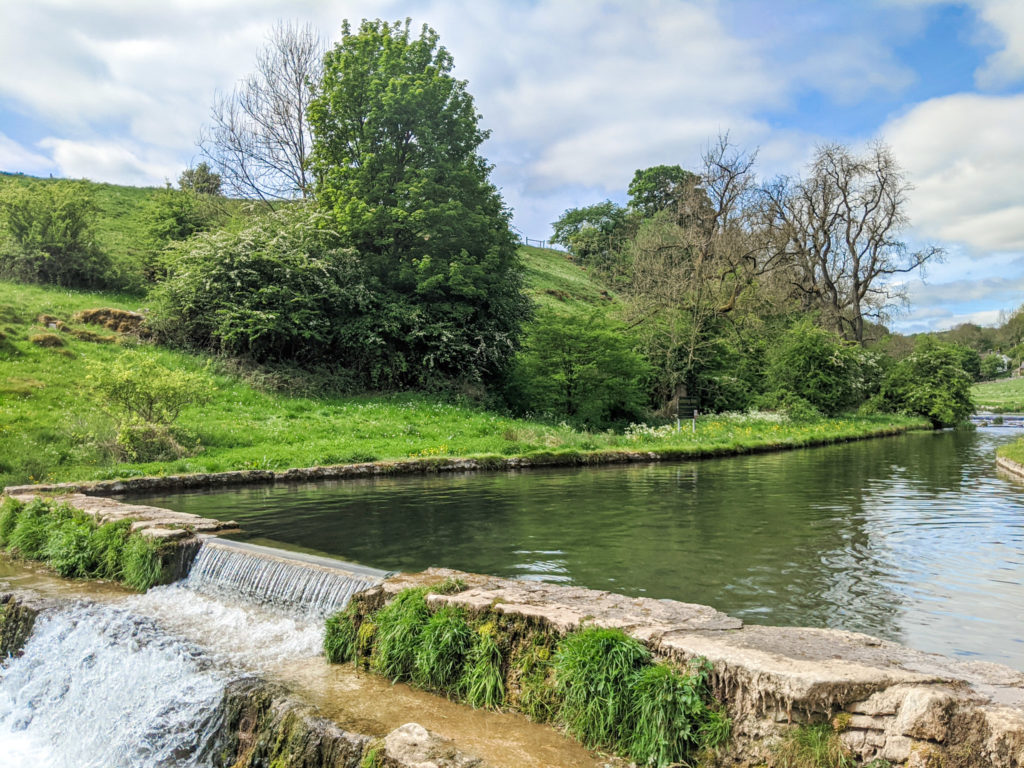 To the side is a grassy bank inviting you for a picnic. If you follow the river upwads, just 30 metres, the water is much shallower and perfect for a paddle.
Parking is very limited in the village and the lanes narrow. So arrive early to secure a space. In the village itself, the George Hotel pub is a personal favourite and serves kids meals. There's no beer garden here, but a little further out of the village along Alport Lane is a large rec with playground.
Click here for more information on Peak District wild swimming at Youlgreave.
3. Mermaid's Pool
Situated just below Kinder Scout in the Dark Peak lies a bottomless lake shrouded in mystery and folklore. It is believed that a mermaid lives here (hence the name) who offers healing qualities to those brave enough to bathe in her waters. If you manage to see her (apparently the best time is at midnight at Easter) she may grant you the gift of immortality.
Some hikers stop at Mermaid's Pool (located here) for a dip to cool down on their way back from Kinder Scout. Although do note that it's located 500 metres off the main footpath, and it's a steep descend down. What a reward for your efforts though!
This is one I haven't yet been to, but I'll be sure to update this with more detail once I have!
4. Blake Mere Pool
Another Peak District wild swimming spot shrouded in mystery, believed to be the home of another mermaid. One story says that she was brought here hundreds of years ago by a sailor from Thorncliff. After the sailor died (not sure how?) the mermaid was angry she couldn't return to the sea, and instead stayed at Blake Mere Pool to haunt its waters forever more.
Another story is that a local man, Joshua, couldn't handle the rejections of a beautiful young girl. So he told everyone in the village she was a witch, and they decided to drown her in Blake Mere Pool. Just as she drew her final breath, she set a curse on Joshua. His body was then found by the pool three days later covered in claw marks. Her spirit still haunts Blake Mere Pool.
Blake Mere Pool (found here) sits just off a road junction. It is only 7 feet deep with a very muddy bottom, and unfortunately, no mermaids to be seen. But weirdly, it is said that local livestock refuse to drink its waters. Maybe they know something we don't?
"Its waters are dark and peat-stained. Cattle refuse to drink there, the stories go, and birds will not fly over it. They say it's level never changes, even in drought, and it's surface never freezes." says Kate at wildswim.
But this area of the Peak District is wild and expansive which adds to the mystical appeal of this location, and the waters of the lake are dark and silty. It's very boggy around the lake so getting in can prove tricky. This isn't really one to take the kids to.
5. Three Shires Head
Where the counties of Derbyshire, Cheshire and Staffordshire all meet, this stretch of the River Dane makes for a perfect wild swimming dip. Whilst parts are rocky and shallow, there is a deep pool which can be 7 feet deep at the foot of one of the waterfalls. It's also one of our favourite picnic spots, and even on a grey cloudy day, our boys love walking between the boulders and dipping their feet into the icy cold water.
You can either park here, from where it's a 1.5 km walk down to Three Shires Pools. However, parking here is very limited and the path down can get busy.
Instead, try our Three Shires Head walk from Gradbach Car Park. This is a 6.2 km circular walk and it's very pretty.
6. Slippery Stones
A picturesque plunge pool in the North of the Derwent Valley, Slippery Stones wild swimming is very beautiful spot.
There is a road that runs along the eastern shore of Ladybower and Howden Reservoirs to get there. However, this road closed at weekends and bank holidays, and I'm told that it's also sometimes closed in bad weather. From the end of the road, it's then a short 1km walk to Slippery Stones. This path is fine for prams and wheelchairs. Parking is at the side of the road and can get busy on a hot, sunny day, so we advise arriving early.
If the road is closed you have to park at the Upper Derwent Visitor Centre. It's then a 10km walk (or bike ride). Alternatively, park here close by to Langsett Reservoir and take the 6km hike south.
The actual swim area is quite small, but it's a good plunge pool for a submerge, although be wary of the current. On one side, the bank is gentle and has a natural platform area, which is a good place for little ones to paddle.
7. Hathersage Pool
Whilst this isn't technically a wild swimming location as it's a chlorinated pool, it still has a 'wild' element to it as it's open air with incredible views. And maybe after all your Peak District wild swimming, you need your waters a few degrees warmer? There's even a little cafe to enjoy a snack pre or post swim.
Check the website for opening times and prices.
So there you have it, our top 8 wild swimming Peak District locations. I'll add more to here as and when we experience them. Let me know if you've any more to add!
---
You may also like to read:
Things to do in Matlock and Matlock Bath
Peak District cycle routes
Best days out in the Peak District