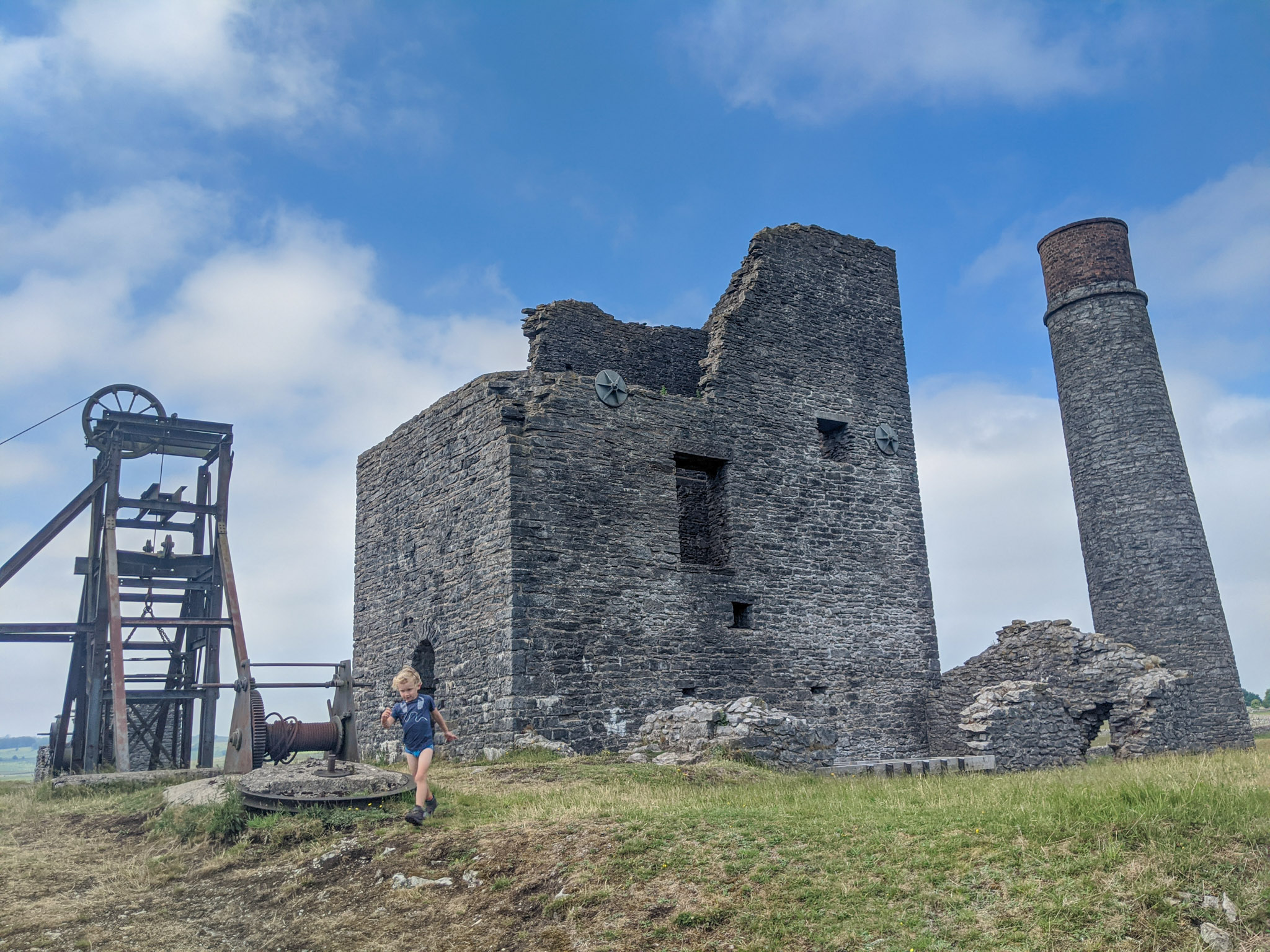 This 8 km circular walk takes you from Sheldon to Monyash, and back again. These footpaths are off the Peak District tourist trail and we rarely see other hikers on this walk, until we enter Monyash.
There are A LOT of stiles on this walk, so may not be suitable for those with dogs, or parents with a little one(s) in a carrier.
Whilst it may lack those epic escarpment views of Bamford Edge or Curbar Egde, or the pretty river views of Padley Gorge and Lathkill, this walk offers gentle rolling meadows, fossils and the best preserved 19th century lead mine in the whole of Britain! And at the half way point there's the Bull Head in Monyash which has a great kids menu and a playground at the back. It makes for a fantastic Peak District family walk.
Make sure you check out our essential items for a Peak District family walk, as well as our top tips for hiking with kids!
If you are planning a visit to the National Park, please arrive early or late in the day to avoid crowds, and respect social distancing.
The route
On all Peak District family walks it's a good idea to have an Ordnance Survey paper map with you, even if you have your phone on you. For this walk you need the OS Explorer Active Map OL24 (White Peak). It's also a good opportunity to show young kids the map features and get them started with map reading.
Need to know
DISTANCE OF WALK: 8km
TYPE OF WALK: circular
PARKING: There is no designated carpark at Sheldon, but we park around here. Ensure you're not blocking any gates or driveways, and there is enough room for tractors to pass.
WALK HIGHLIGHTS: Quiet walk, Magpie Mine (free entry), fossils embedded in styles, lunch at the Bulls Head Pub and the Monyash playground.
HOW LONG DOES IT TAKE: Without kids, this is a two hour walk. However, with stops along the way to inspect fossils, chat to cows, play at the playground and time to explore the mine, we allow for a full day.
ACCESSIBILITY: There are a lot of stiles on this walk, so it may not be suitable for those walking with dogs, or parents walking with kids in a carrier.
TOTAL ASCENT: 126 metres
PUBLIC TOILETS: There are no public toilets on this walk. There are pubs at both Sheldon and Monyash, but these are currently closed.
What to expect
The walk from Sheldon down to Monyash leads you gently downhill across open fields from stile to stile. Many of these stiles are quite steep, so those with mobility issues may struggle. The kids always love playing on them though.
As you pass Nursery Field Farm, start taking more notice of the stones in the stiles. You will see fossils! These are crinoid (sea lily) fossils embedded in the limestone!
Once you reach Horse Lane, just north of Monyash, follow the road up in to the village. Here you will find the The Bulls Head (one of our favourite family pubs in the Peak District) and next door The Old Smithy Tearooms & Restaurant. There is also a fantastic playground behind the pub garden with swings, climbing frames, zip wire and basketball ring.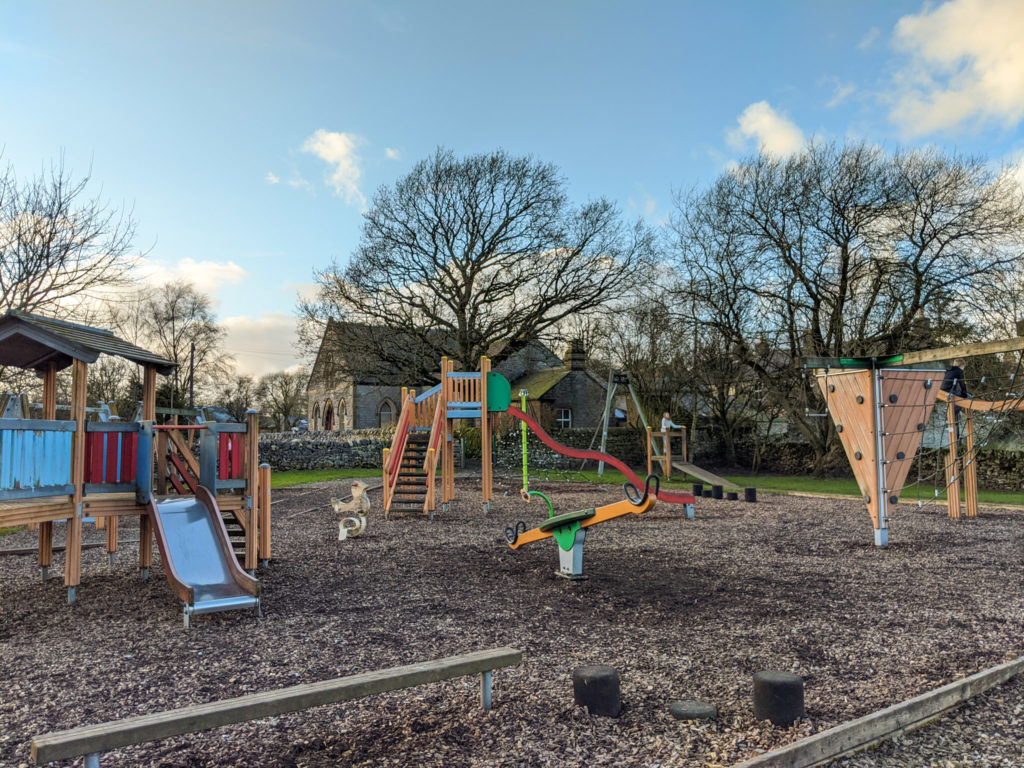 After your play and ice-cream, follow the road back up to Horse Lane and continue walking up hill. Just past the entrance to Nursery Field Farm is a footpath that takes you across the fields back towards Sheldon.
As you emerge through a small woodland area, Sheldon is in sight. However, take a short detour along the road to the right and follow the footpath up to Magpie Mine, which is considered to be the best preserved 19th century lead mine in the whole of Britain. It's free to enter, and fascinating to explore. Read more about Magpie Mine here.
It's then just a short 500 metre walk back in to Sheldon and back to your car.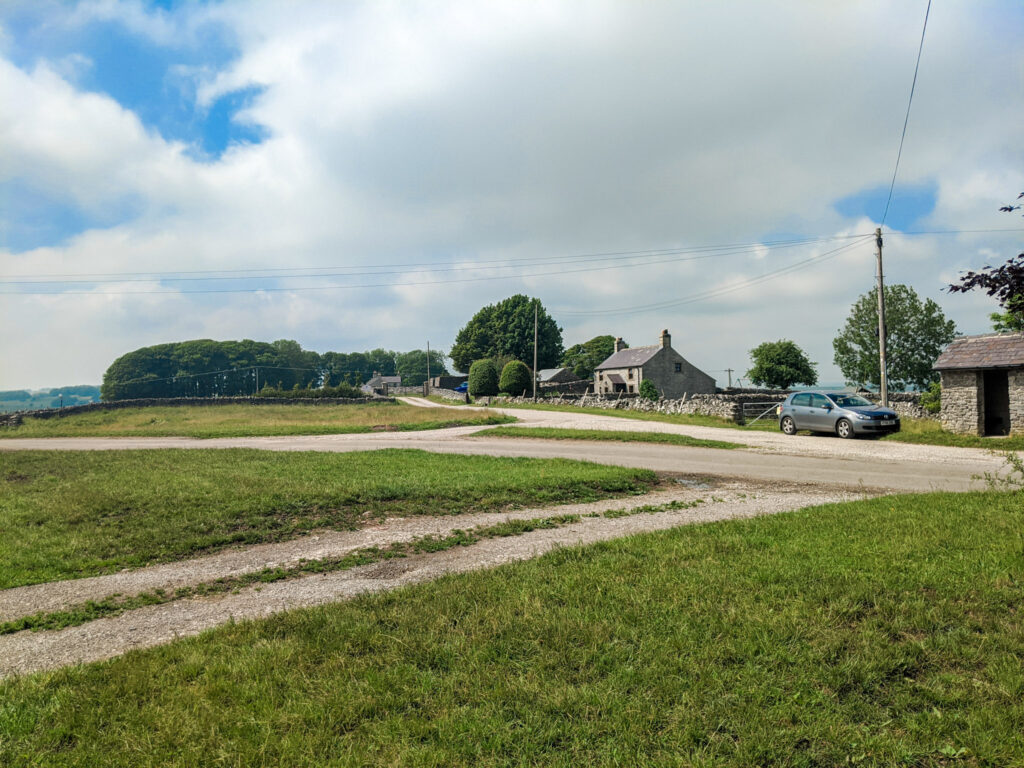 ---
You may also like to read:
Top 10 tips for hiking with kids
Best Peak District family campsites
Cycle the Monsal Trail with kids