Detailing the best Peak District pub walks for muddy boots and paws, and also families.
12. Langsett Reservoir walk – 5.8km
Pub: Waggon & Horses pub
playground ❌ kids menu ✔️ directly on walk ✔️
Langsett Reservoir walk guide
Click here for start point
Printable download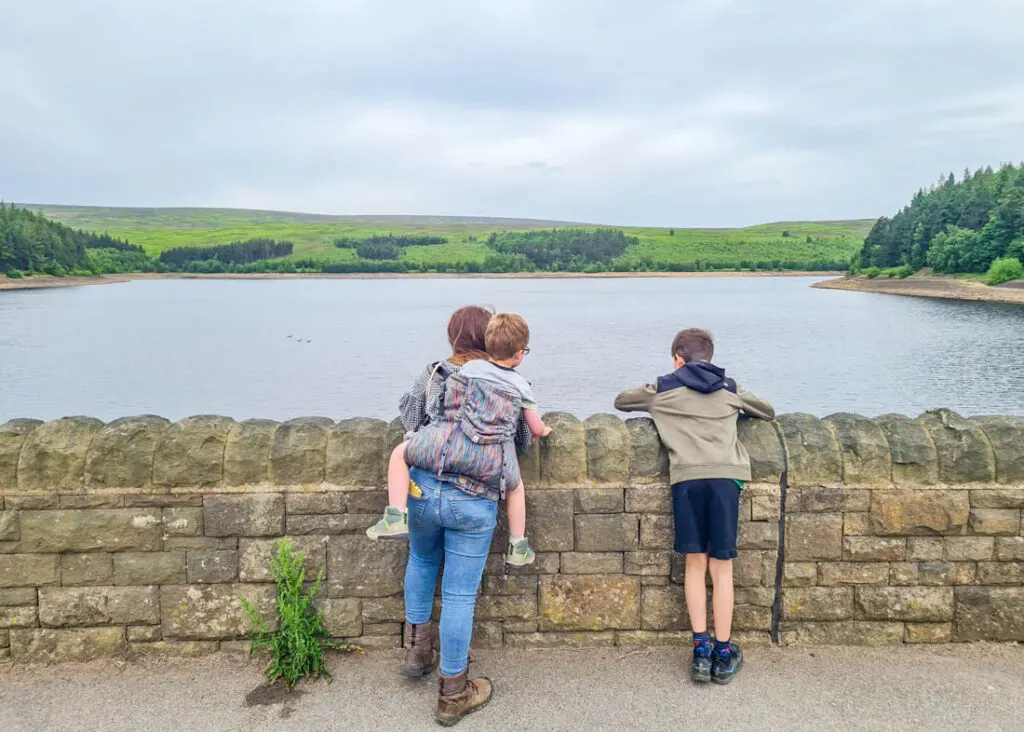 Langsett Reservoir is a really special place bursting full of rare wildlife and offers one of the best Peak District reservoir walks. Indeed, this circular Langsett Reservoir walk takes you right around the entire reservoir.
Boasting stunning views across the moorlands and down to the glistening water of the reservoir, there is something really soul-filling about this place. Interesting history of the area weaves it's way through the land as it was once used to practice the Normandy invasion, with old tracks and bullet scars to show for it, offering interesting imaginary conversation with kids along the route.
The changing terrain and environments on this Langsett Reservoir walk keeps everyone interested; from pretty ancient woodland with twisting tree roots and muddy paths, to open moorland between the heather and bilberry, to tall towering pine forest with cones to fill your pockets.
The Waggon & Horses pub is just towards the very end of the walk and boasts lovely views across the reservoir from the beer garden. It's a local, understated pub. Nothing too flash here.
19. Curbar Edge, including White Edge and Froggatt Edge – 9.4km
Pub: The Grouse Inn
playground ❌ kids menu ✔️ directly on walk ✔️
(please note that children are not allowed in the main bar, but are allowed in the bar to the back of the pub)
Curbar Edge walk guide
Click here for start point
Printable download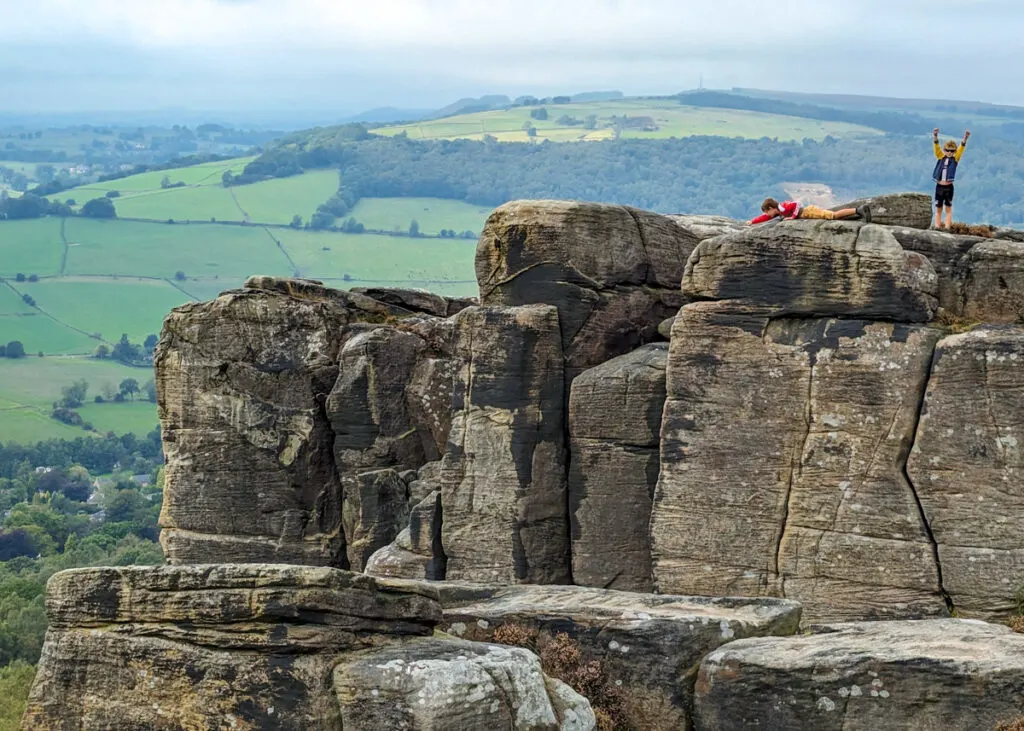 The circular Curbar Edge walk, which also takes in Froggatt Edge and White Edge, is a classic Peak District walk offering epic views, a trig point to bag, and a half-way pub stop. It's one of our longer Peak District family walks, but kids will love the clambering on the boulders, which we save for the end of the walk (just watch out for those drops).
Please note that you are very exposed on this walk, and the weather can be wilder along these edges than down in the valley, so bring an extra layer of clothing with you.
The Grouse Inn is half way along this Peak District pub walk. In all honesty, they're not overly welcoming to families (in fact children aren't allowed in the main bar), although they do offer an affordable kids menu and the dining area at the back of the pub (where kids are allowed) is very lovely.
---
You may also like to read:
Peak District river walks
Stepping stone walks in the Peak District
Peak District glamping