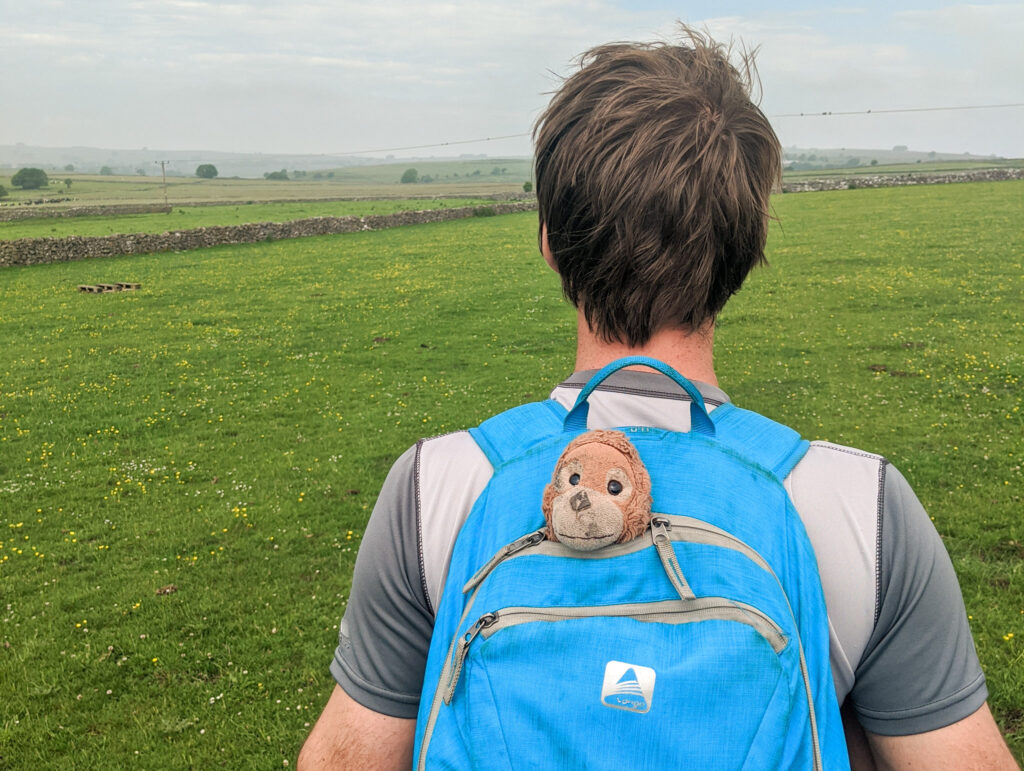 The main reason a family ventures to the Peak District is to enjoy the great outdoors. With an extensive network of footpaths and trails that cover the National Park, there are some fantastic family walks, with boulders to climb, farm animals to meet, and epic views to take in from the dramatic escarpments.
This article contains affiliate links. Should you click to purchase, it is at no additional cost to you, but I receive a small commission.
We have been hiking with our boys in the Peak District since they were born and feel that during this time, we have nicely honed our packing technique for a days hike in the hills.
So if you're wondering what to take for a family hike in the Peak District, then read on. We suggest getting everything sorted the night before, as well as planning your route, so you can all get an early start.
Also check out our top tips for hiking with kids to keep the whinging at bay and get some miles out of those little legs.
1. Hiking boots
If you want to get some miles out of those little legs, wellies just won't do. And unless the ground is dry (a rarity in the Peak District) trainers just get wet.
Hiking boots for all the family ensure that everyone's feet are comfortable and dry.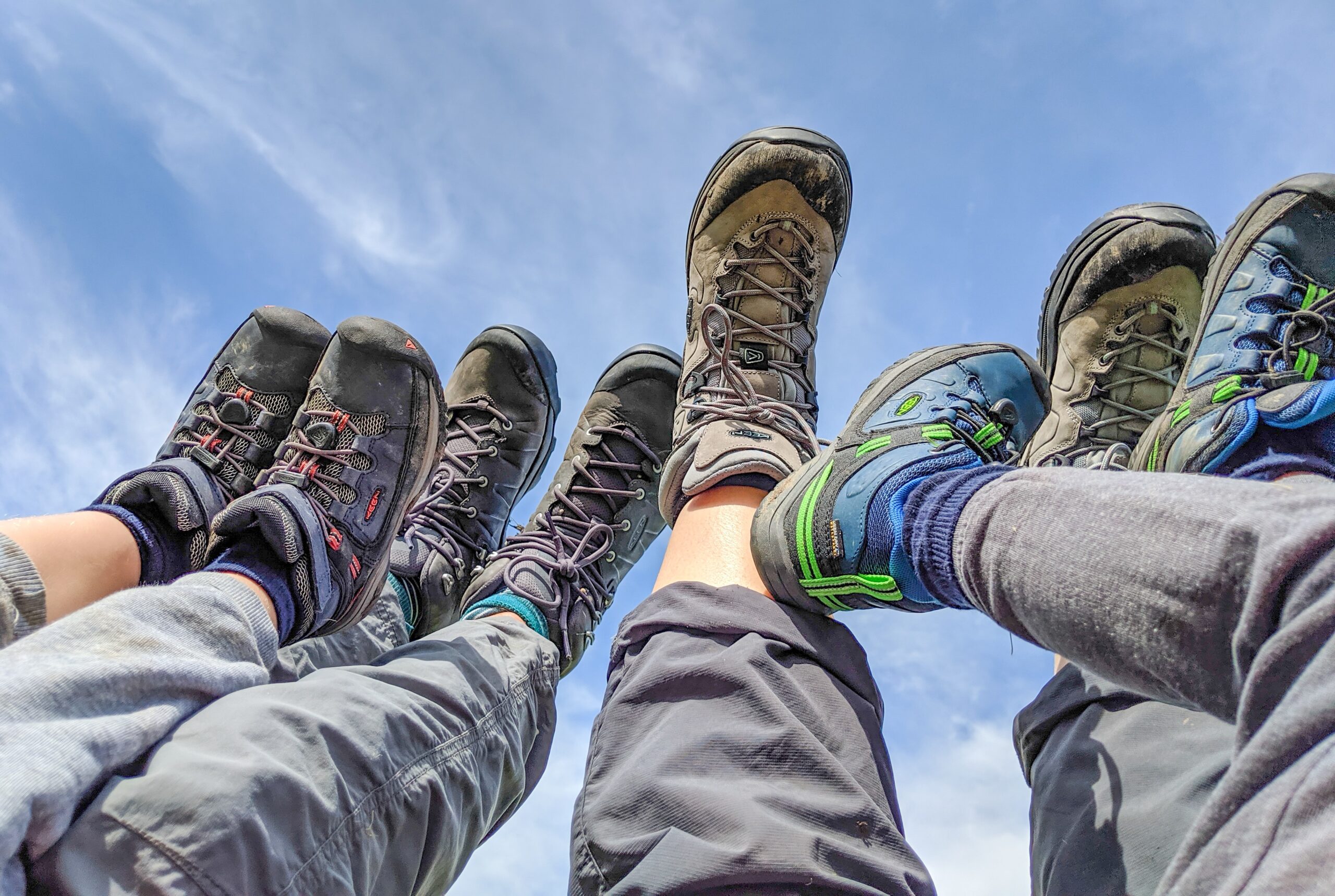 Our boys have been wearing hiking boots since the age of two. Check out these top pick for kids hiking boots here. We don't just use them for hiking, our hiking boots are also handy for city breaks (we always seem to walk miles when we visit cities!)
2. Shoe coverings
If you plan on visiting a pub for lunch or an ice-cream, don't worry about changing out of your boots. Most places in the Peak District welcome muddy boots (and paws!)
Shoe coverings are sometimes available in the entrance. But if not (and to reduce waste) we take our own.
I like these ones as they're washable and reusable. These are only in adult sizes. But for the boys I tend to leave their muddy hiking boots at the door of the pub, and let them go in with just their socks.
3. Clothing
Layers are key for hiking in the Peak District. You can sometimes experience four seasons in one day! The weather on a hill top or an escarpment can be very different from down in the valley. Even on a warms summer's day, we pack the waterproof jackets. If we don't use them, they're something to sit on when we fancy a rest.
I dress the boys in tracksuit bottoms, T-shirt and hoody. Shorts if it's warm. I DON'T bother with a change of clothes (see why below). Hubby and I wear hiking trousers and a T-shirt. In the cooler months, our layers consist of:
Main clothing layer
Thermals for those winter hikes
We love the Mountain Warehouse 3-in-1 jackets, consisting of a rain jacket and fleece that can be worn together or individually.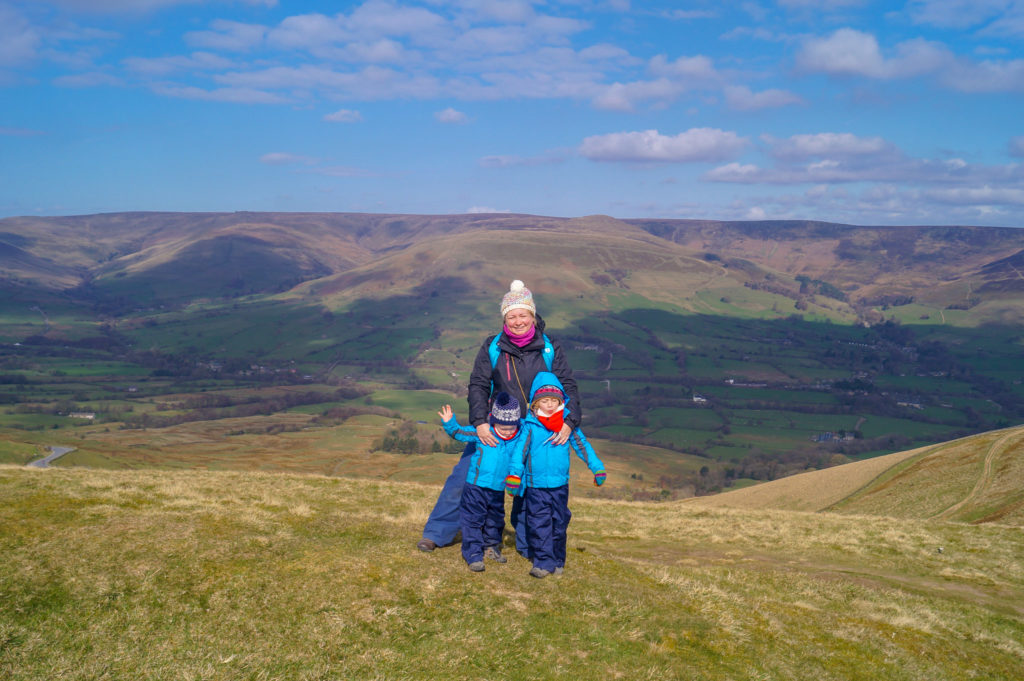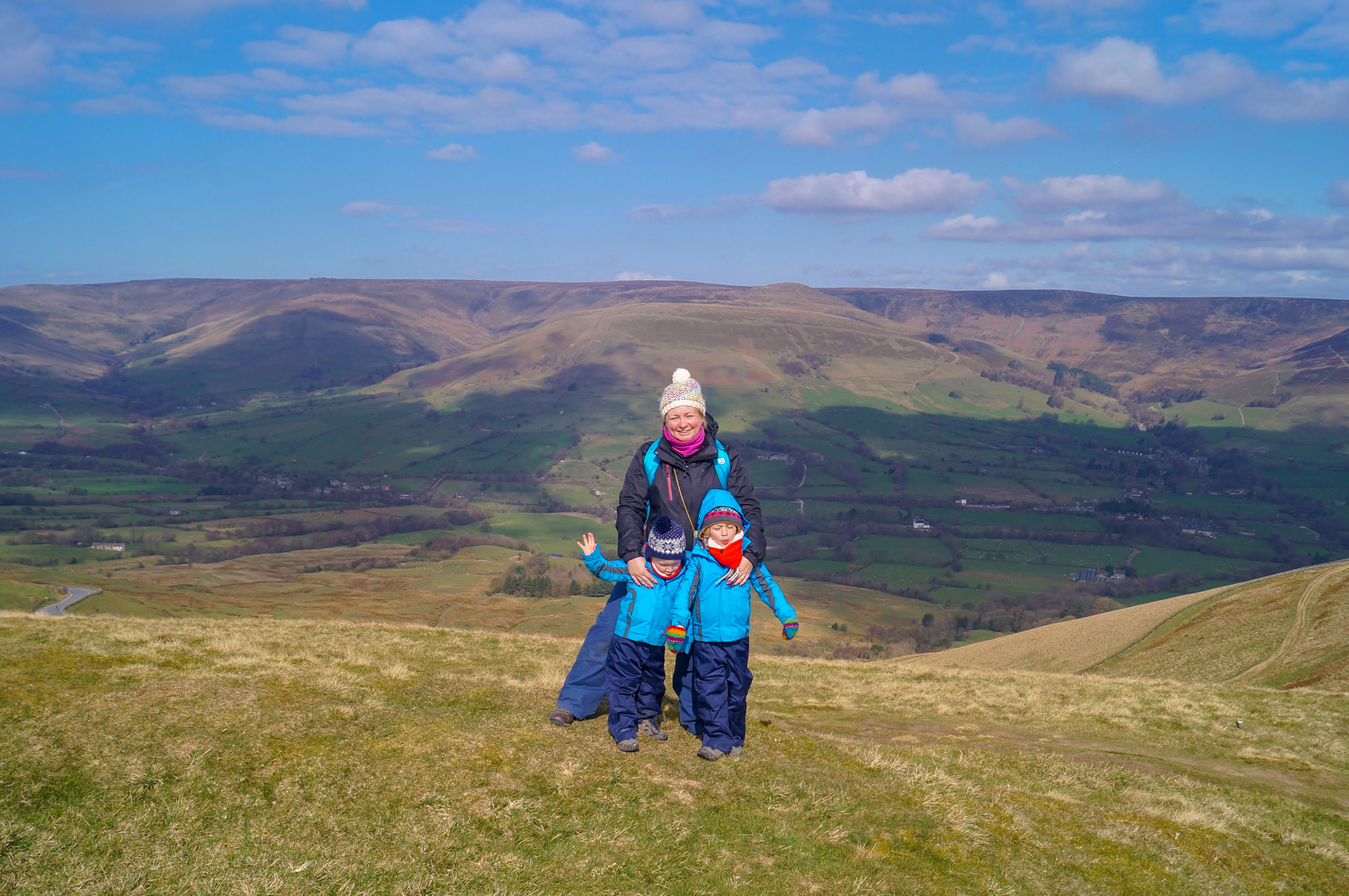 For those cold, wet days, I also pack these waterproof trousers for the boys, which go over their tracksuit bottoms. These are so handy as they keep the boys dry when rolling down hills, and double as a spare pair of trousers if there's ever an accident. Us parents don't tend to bother with waterproof trousers.
In the cold winter months, woolly hats, snoods, gloves and thermals are a must! Just make sure you have the space in your bag to carry these items when they start stripping off.
4. Snacks and water
THE MOST IMPORTANT item to pack in your day sack. A bit of bribery always helps in getting your little ones to walk further! Embrace the tupperware to avoid food items getting squished. Fruits and sandwiches are always in our snack tub, but Haribo and marshmallows are always handy when nearing the end of a hike.
Also make sure you have enough water. There is generally nowhere along walks to top up water bottles, unless you pop into a pub.
We also take a flask of hot chocolate.
5. Ordnance Survey map and map case
Google Maps doesn't show all the footpaths in the UK. An Ordnance Survey map is an absolute essential to knowing exactly where you are. Plus all the Peak District Kids walks detailed on this site use OS Maps.
Whilst you can view OS Maps on your phone and there are other apps to use for hiking on your phone, I'm old fashioned and prefer a good old paper map. It's also a good back up should your phone battery die, or if it's too wet to have your phone out. Plus, if I had to check my route on my phone I know I'd be tempted to check my emails. So instead, I completely switch it off, and wander the hills with my paper map and my boys.
You need the OS Active Maps for the Peak District. There are two that cover the National Park.
And to keep your map dry in all weathers, make sure you have a waterproof map case.
6. Picnic mat
Our family walks always involve a lot of stopping for play and snacks, so a waterproof and compact picnic mat is essential. We love the PACMAT from Rubberstuff as it's lightweight, waterproof, big enough for all four of us to sit on, AND… it comes in a very awesome design with the OS Map of the Peak District!
Click here to check prices and purchase your Peak District PACMAT.
7. First aid kit
It's amazing the power of a plaster after a knee scrape! With all the jumping and climbing that takes place on our walks, there's always someone that manages to scrape a limb.
In this little pouch I keep:
8. Cash
It honestly still amazes me the amount of places that don't take cards, or the WiFi is down to use the card machine. More often then not the card machine fails to work at car parking metres. So always have change (coins) with you.
Also, many pubs have a minimum spend for using cards. Rather annoying when you just wanted to get a drink and ice-cream.
9. Bag to pick up litter
It's sad to say, but litter can be a problem in the National Park, especially on hot sunny days. People really should take all little home with them, but not everyone does. Not only is this unsightly, but it's harmful to the native animals and birds.
We always pack a plastic bag with us to collect any litter we see along our walks. I like to teach our boys that they have to share the responsibility in caring for our National Park.
10. Phone and battery pack
Whilst I like to switch my phone off completely for our family hikes, I still use it as a camera. Plus, it's handy if there's an emergency. I always take a small battery pack with me too, in case my phone battery has drained.
11. Nice to haves for the kids
For younger kids especially, it's nice for them to have some little items to engage them on a walk. These may include a camera, binoculars, scissors, strings, paper, or a book.
However, we find that boys' favourite toys on a hike are always sticks and stones!
12. Day rucksack
You need a bag comfortable and big enough to keep all these items in, with accessible pockets for snacks and drinks. Plus along the route we find that layers come off and on, so make sure you have a little extra space in your bag before you head off. We like the Vango daysacks. Us parents have one each.
---
You may also like to read:
Short family walks in the Peak District
Peak District cycle routes for families
Top tips for hiking with kids under the age of 5