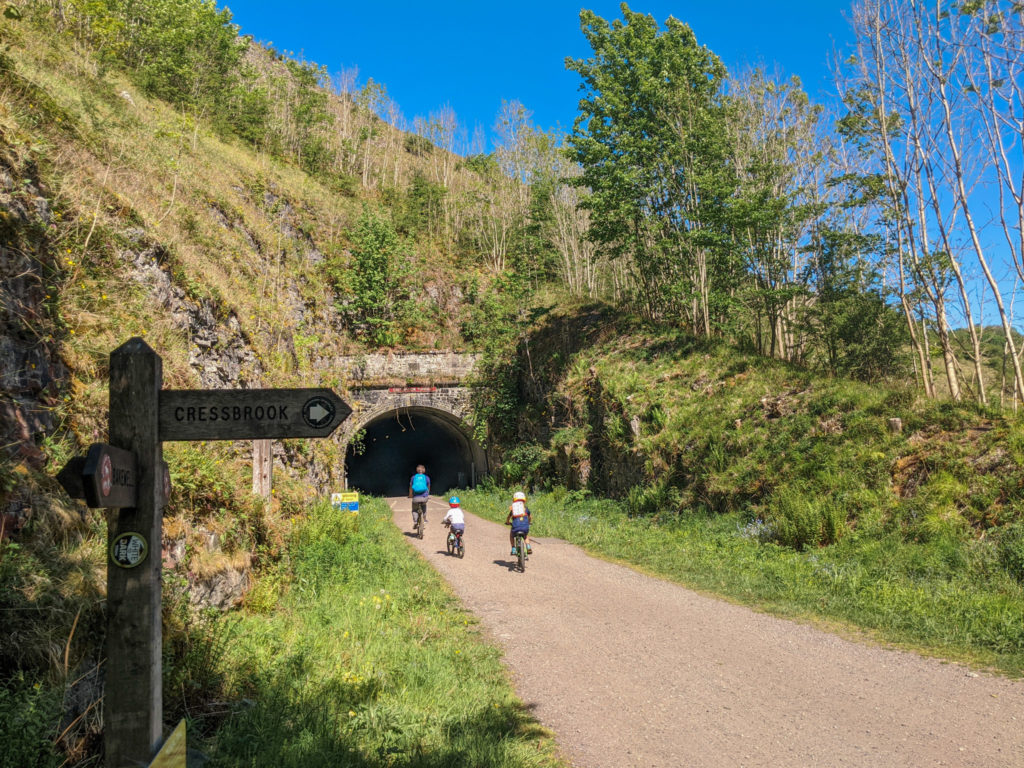 Blind corners and steep hills mean that the narrow country lanes of the Peak District are not really suitable for a family bike ride. But thanks to old railway tracks criss-crossing the National Park that have been transformed into gravel paths, there are a handful of traffic-free flat(ish) trails that make for some easy Peak District cycle routes for families.
So grab a picnic, get on your bikes, and enjoy some of the UK's finest scenery along these Peak District bike trails! This is one our favourite family days out in the Peak District!
Disclaimer: This post contains affiliate links. Should you click to purchase, it is at no additional cost to you, but I receive a small commission.
All of these easy cycle routes in the Peak District can be found in this Peak District Cycle Map 26.
Many of these Derbyshire cycle trails are part of The National Cycle Network, and seeing that these are all traffic-free and generally flat paths, these are also good options for buggy friendly walks in the Peak District and wheelchair users. Plus, all bar the Carsington Loop, are linear. So make sure you don't go too far before needing to turn back! There is also paid parking at all of the below.
There is an unwritten rule on busy days that you stick to the left hand side of the Peak District cycle tracks to allow for oncoming walkers and cyclists.
Map of the Peak District cycle routes for families
If your planning to go cycling in the Peak District but need a bike, here are all of the Peak District cycle hire locations on the trails.
Monsal Trail
The Monsal Trail runs along the former Midland Railway line for 8.5 miles between Chee Dale and Bakewell and is the most popular gravel bike routes in the Peak District (so if you're visiting during the school holidays, start your ride early). The trail has a very slight incline going towards Chee Dale, but the fun bit for kids (and parents!) is cycling through the long tunnels that are up to 400 metres long. Operated by light sensors, four of the longer tunnels are lit during daylight hours, dawn to dusk, to make them safe to use.
Read: Cycle the Monsal Trail with kids for tips on parking, route, where to eat etc.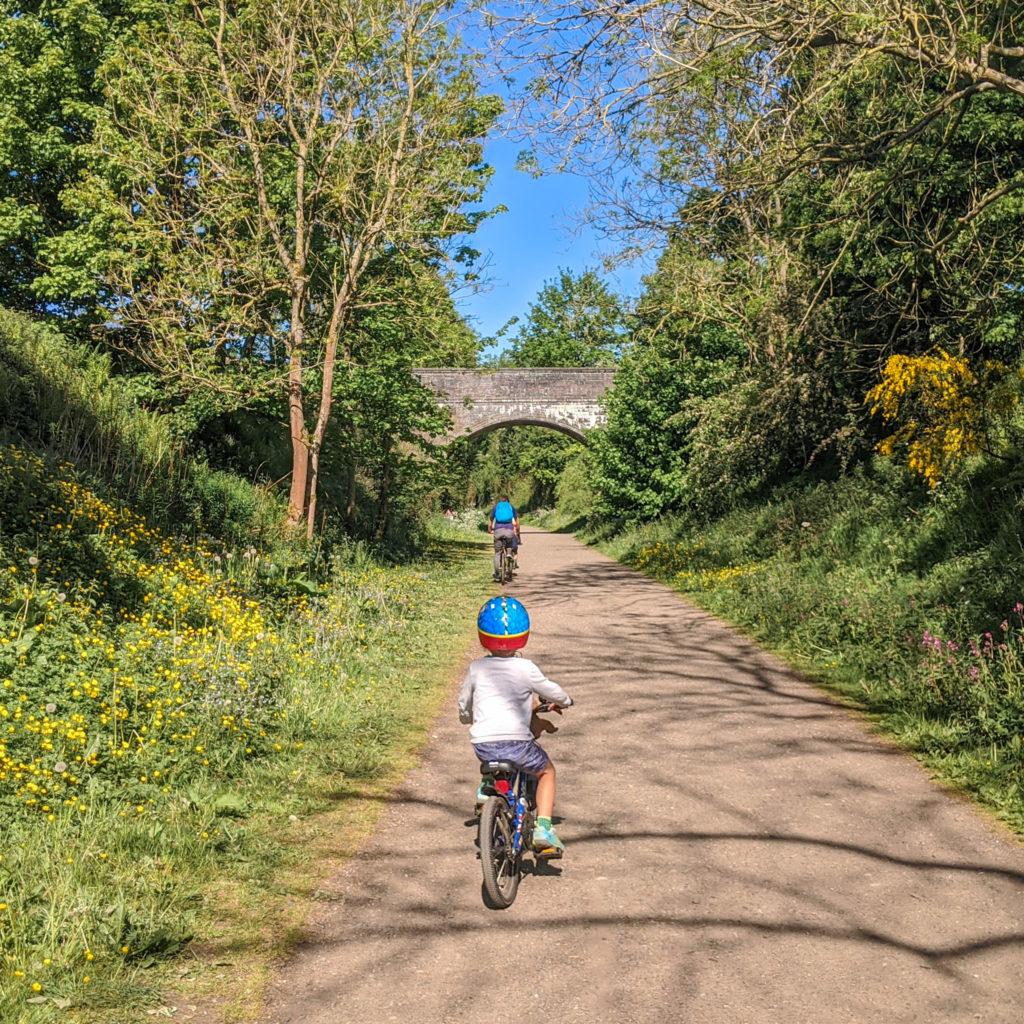 Hassop Station (which is no longer a working station, but a cafe) is a good starting point for the Monsal Trail. The Cafe has a lovely menu, including vegan options and a separate kids menu. There's an outside playground area, as well as a covered outdoor area with a couple of playhouses and toys. Adjacent to the cafe is a shop selling books and gifts, as well as Monsal Trail bike hire with adult bike hire starting from £19 and child seats and trailer hire available. Parking is free if you're eating in the cafe, otherwise there is separate pay and display parking. This is one of our top places for families to eat in the Peak District.
From Hassop station It's a short 1km cycle into Bakewell to pick up a Bakewell tart, or it's an 8km cycle to the cafe at Millers Dale (going Chee Dale way). It's slightly uphill going towards Millers Dale, making for an easy cycle back to Hassop Station after an ice-cream at the cafe.
Tissington Trail
Running for 13 miles from Ashbourne to Parsley Hay, the Tissington Trail is part of the old London and North Western Railway (LNWR) between Buxton and Ashbourne. The railway line was first opened in 1899, but when it was closed almost 70 years later, the Peak District National Park bought the route and turned it into a traffic free trail for walkers and cyclists.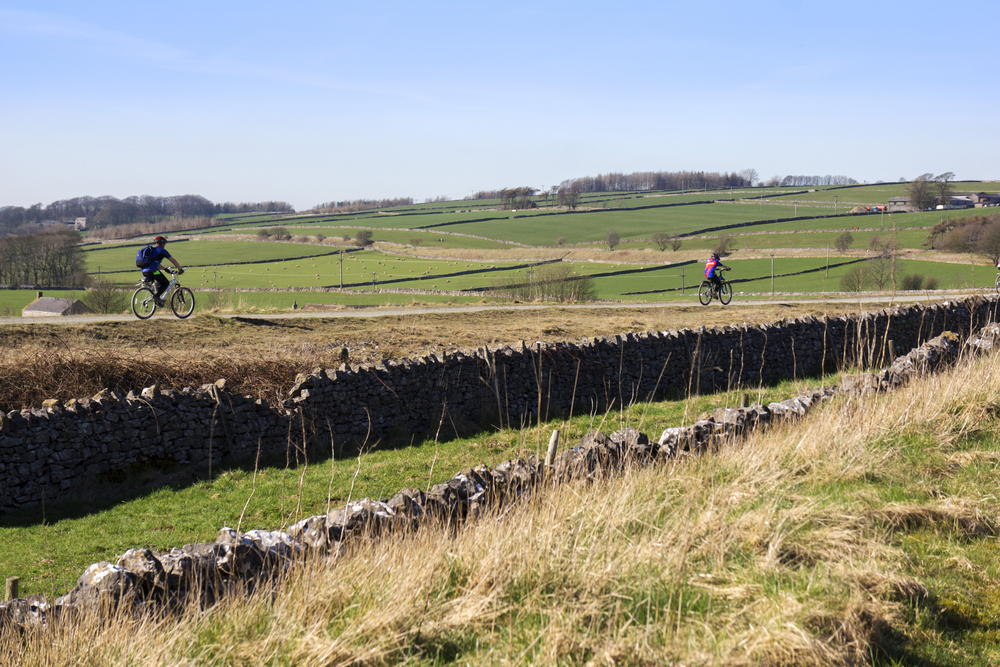 Starting with a 600 metre long tunnel taking you out of the centre of Ashbourne, the Tissington Trail takes you through the pretty village of Tissington (a worthy picnic stop and visit to Tissington Hall) and also passes near Dovedale (famous for the stepping stones across the River Dove). It's mostly flat with just a relatively steep incline at Mappleton.
Parsley Hay is a good base for your Tissington Trail family bike ride. Here there is paid parking, a small food kiosk (no indoor seating), toilets, and also Parsley Hay cycle hire. The cafe / food kiosk has odd opening times, so don't count on it being open for a hearty lunch, more see it as a bonus ice-cream or coffee if it's open.
Click here for a map of the Tissington Trail.
High Peak Trail
The Cromford and High Peak Railway was one of the world's first long-distance railway lines, built between 1825 and 1830. It is now a traffic-free trail for walkers, cyclists and horse riders.
Known as The High Peak Trail it runs for 17.5 miles between High Peak Juction (Cromford) and Dowlow (near Buxton), meeting up with the Tissington Trail at Parslay Hay.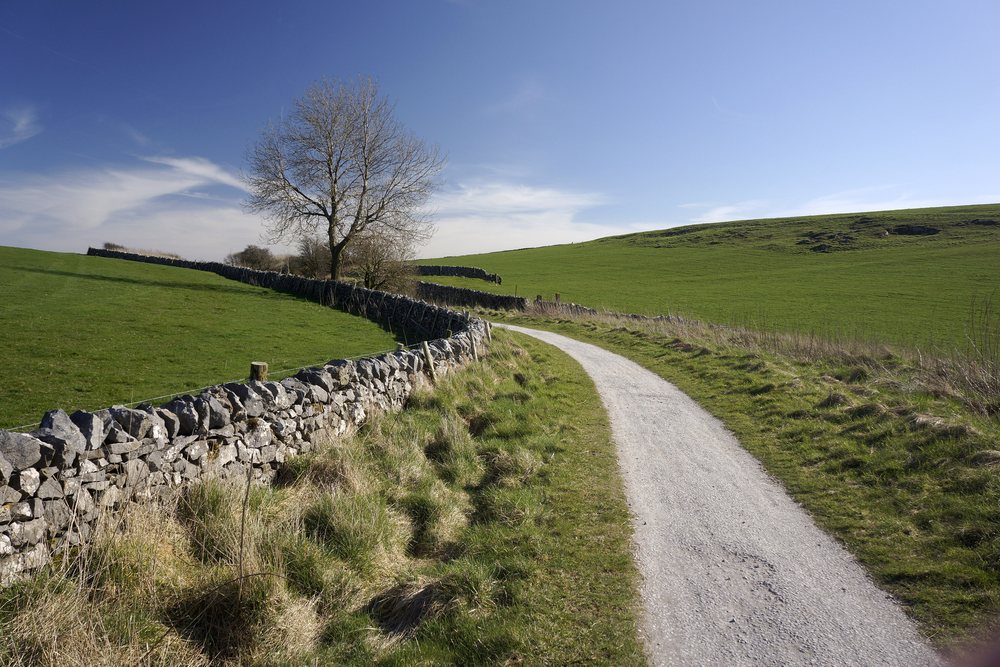 A good starting point is Middleton Top where there is a visitor centre, gift shop and cycle hire centre, car park, toilets and picnic area. The visitor centre is the restored steam engine house built in 1829 to haul wagons up the Middleton incline. It is open on weekends throughout the year, and then every day from Easter through to the end of August, and October half term.
Along the route is also the National Stone Centre, with outdoor fossil trails, cafe, and playground.
Manifold Track and the Dove Valley
This was originally the Leek and Manifold Light Railway, built in 1904 to transport dairy products. It has now been tarmacked into the 9 mile Manifold Track. As the track is tarmac and pretty level, it makes for a perfect Peak District cycling for families.
Although do note that there is a short section between Swainsley and Wetton Mill that is used by traffic (single track). This section also includes a 100 metre long tunnel at Swainsley, which although it is lit, its very narrow with passing vehicles.
It's therefore worthwhile starting at The old station at Hulme End, which has been preserved and is now a visitors centre. There is pay and display parking here and a small cafe.
If little legs allow, try and make it up to Thor's Cave. The views from the top are stunning!
Thornhill Trail
This the easiest of the Peak District cycle routes suggested here and best for little ones just getting into bike riding. This trail was the old reservoir construction railway for the Upper Derwent Valley.
The Thornhill Trail runs for almost 2 miles along a disused railway line between Ladybower Dam down and Bamford station. It's very flat and has lovely views of the River Derwent and a woodland section near the reservoir.
After your bike ride, it's worth popping in to the family-friendly Anglers Rest in Bamford.
Carsington Loop
Carsington Water is just outside the National Park, but as it's very close and is a fantastic Peak District Day Out in its own right, I simply had to include it.
The full route around Carsington Water is approximately 8 miles. Although take note that most of the cycle route is "off road" tracks, with rough surfaces and steep hills in places. Click here for a Carsington Water cycle map.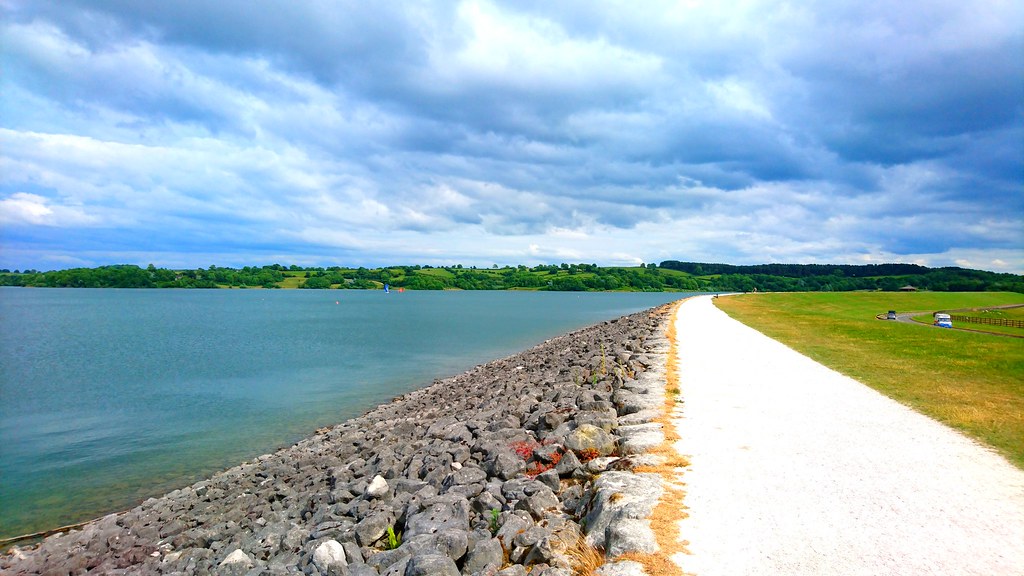 However, as with all these trails, you don't have to go the full distance. There is so much to do at Carsington water that you may just fancy doing a short bike ride along part of the track (there is a marked 3 mile family route) and then enjoy some of the facilities on offer.
There's a large playground area with equipment geared for toddlers right through to ages 12+, and we love having a wander around the interactive visitors centre. Watersports are on offer throughout the year, and cycle hire is also available (check out Carsington Sport & Leisure website). And of course there are a range of cafes and The Mainsail Restaurant.
Parking is available at the Visitor Centre. It's £3 for up to 2 hours or £5 for the whole day.
---
I hope you've enjoyed these suggestions of Peak District cycling routes for families, let me know if you have any more suggestions!
You may also like to read:
Best family walks in the Peak District
Cycle the Monsal Trail with kids
Best family days out in the Peak District