Sheltered beneath the Monsal Trail, is the peaceful nature reserve of Chee Dale where the River Wye meanders through a deep limestone gorge, and two sets of stepping stones provide access to walkers through the dale. This is one of three main stepping stones in the Peak District and it features in our top 10 Peak District walks with kids.
This Chee Dale Stepping Stones walk starts from Millers Dale and leads you down into a verdant gorge where you need to navigate stepping stones along the limestone walls, before climbing back up to the Monsal Trail and walking through the long tunnels.
In heavy rain, the Chee Dale Stepping Stones are often submerged in water, so plan this walk for when the weather has been dry . Also, the footpath along the river is very muddy in places, as well as rocky and very uneven in others (with a couple of spots where you may need to slide on your bum). This is a tricky walk if your carrying a child.
For a longer version of this walk that leads you up into the hills past Beech Croft Farm (a popular family campsite), check out this Chee Dale walk (8km) from our good friends over at Peak District Walks.
And if you love Peak District stepping stone walks, why not try our Hathersage Stepping Stones walk.
Disclaimer: This post contains affiliate links. Should you click to purchase, it is at no additional cost to you, but I receive a small commission.
If you are planning a visit to the National Park, please arrive early or late in the day to avoid crowds if visiting over sunny weekends or school holidays. Please also take all litter home with you, don't bring BBQs and park your car in designated parking areas. Also, please use these walks as a guide; access and stiles may change.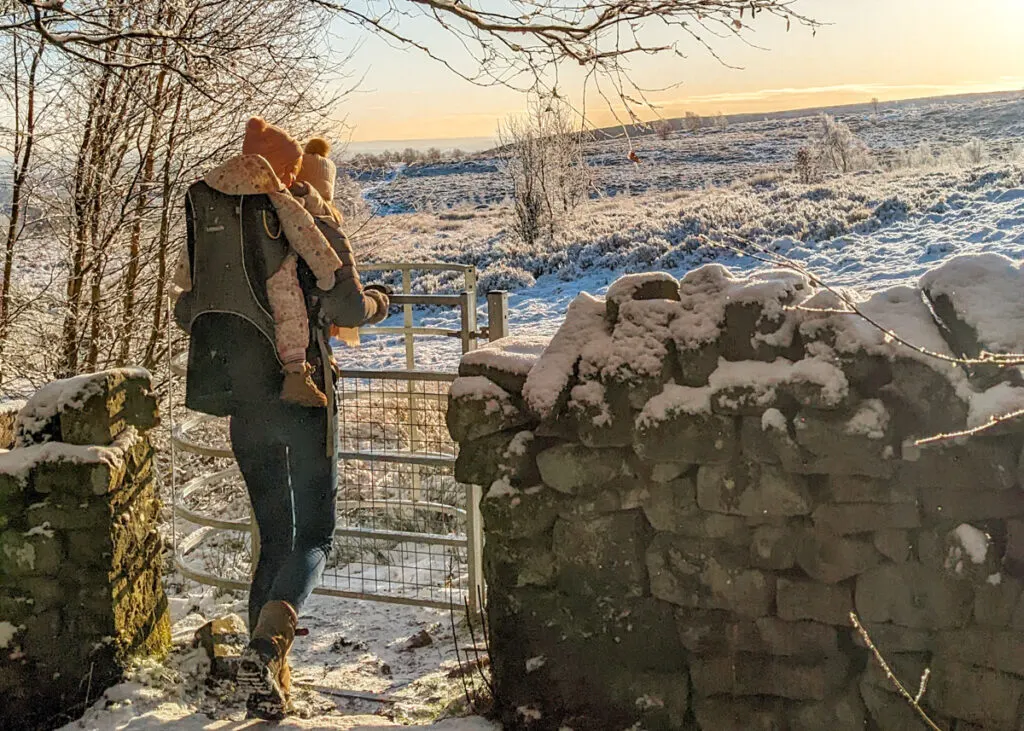 During the winter months, it's important to be extra prepared and safe when out walking and adventuring in the Peak District. The weather can change so quickly, especially on the exposed escarpments, and we don't want you to get caught out.
Read our top tips for safe winter walking with the kids.
FOLLOW US:
PARKING INFORMATION: Please do not rely solely on the postcode for parking directions. In the National Park, a postcode can cover a large area. Postcodes are only provided as guidance. Please either use the Google Maps point provided for every walk, or what3words.
Do check out our top tips for hiking with young kids, as well as our essential items to take on a family hike in the Peak District.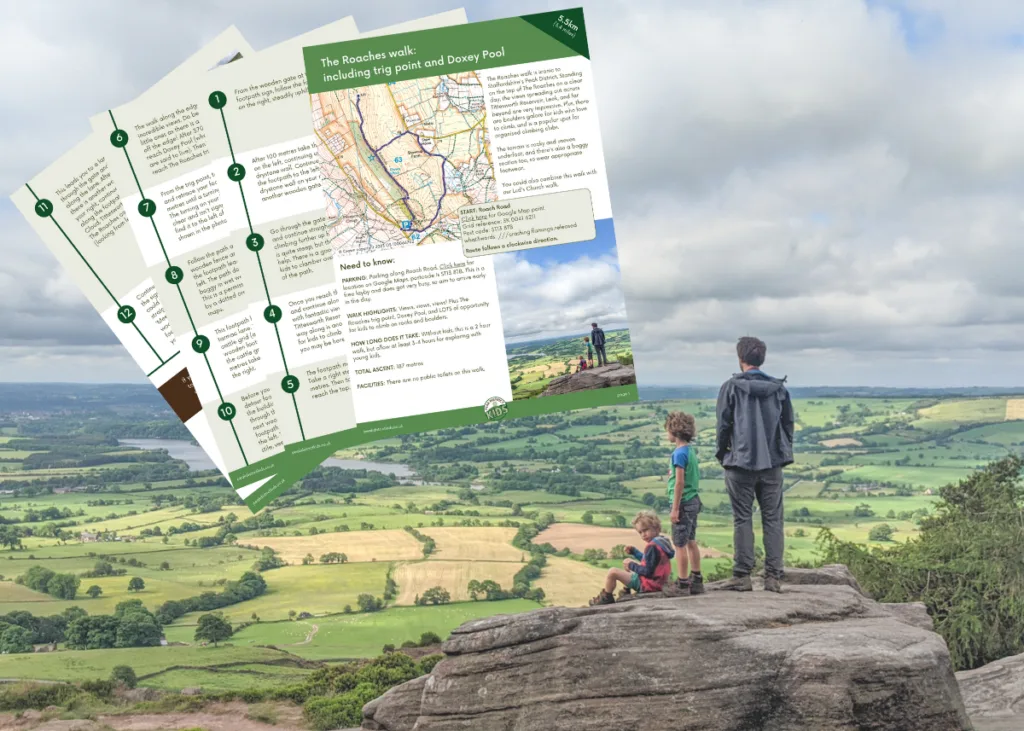 Download and print out our walking guides ready for your family walk. There are over 80 downloadable walk guides available, and these include all the main Peak District family walks, pram-friendly walks, and toddler walks.
Each printable download is just £1.50, whether it's a short 1km stroll or an epic walk up Kinder Scout.
Chee Dale Stepping Stones walk map
On all Peak District family walks it's a good idea to have an Ordnance Survey paper map with you, even if you have your phone on you. For this walk you need the OS Explorer Active Map OL 24 (White Peak). It's also a good opportunity to show young kids the map features and get them started with map reading.
This Chee Dale Stepping Stones walk follows the below map in a anti-clockwise direction, starting from Millers Dale Car Park.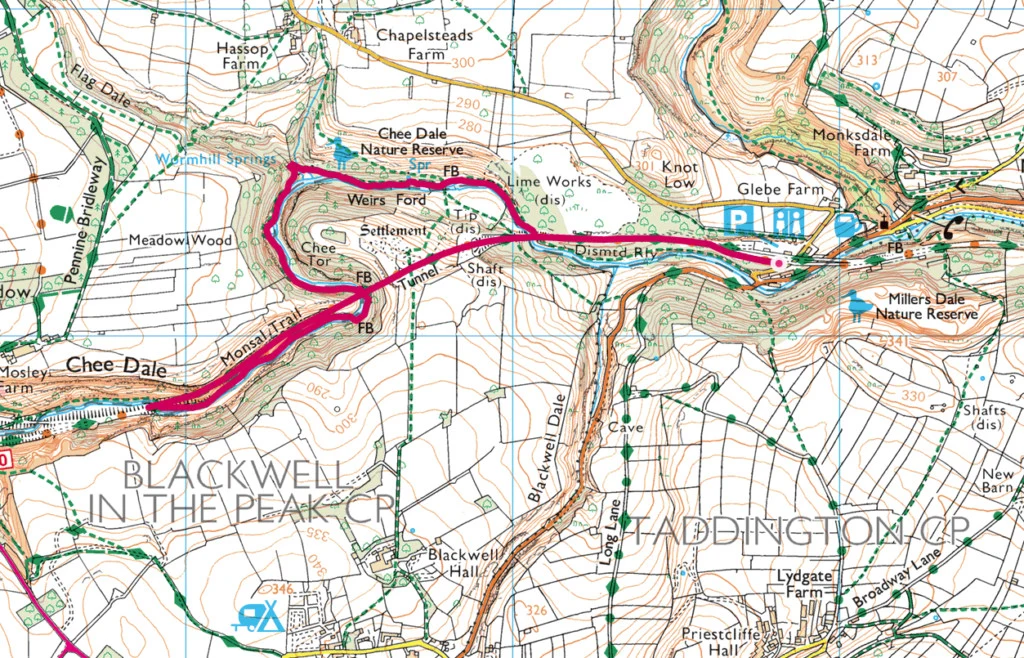 Get a printable download of this walk
Want to print off this walk guide rather than rely on your mobile? Then click here to download the PDF to print out at home. Perhaps print out a copy for the kids to follow the step-by-step directions and/or photos? It's a great way to get them engaged with the walk and gives them a sense of responsibility.
All printable downloads are £1 each. Click here for the full list of Peak District Kids printable downloads.
Need to know
DISTANCE OF WALK: 5km / 3.1 miles

TYPE OF WALK: A circular walk through a sheltered gorge and back along the Monsal Trail.

PARKING: Millers Dale Car Park. Click here for Google Map point, postcode: SK17 8SN. All day parking here is £4.75 and the machine does take cards. Although you don't need to pay if you have a Peak District annual parking pass to display.

WALK HIGHLIGHTS: Chee Dale stepping stones, the tunnels along the Monsal Trail, and the peacefulness of the nature reserve.

HOW LONG DOES IT TAKE: Without kids this walk would be about 1.5-2 hours, but allow for at least 2.5 hours with little ones.

ACCESSIBILTY: No stiles, but the footpath along Chee Dale is rocky and very uneven in places, and the limestone rock can be slippy when wet. The footpaths are often extremely muddy. Walking back along the Monsal Trail is very flat and even underfoot, but keep left and be weary of cyclists coming up from behind (it can get very busy on a sunny weekend or bank holiday).

TOTAL ASCENT: 183 metres

PUBLIC TOILETS: There are public toilets at Millers Dale, as well as a small café with some outdoor seating.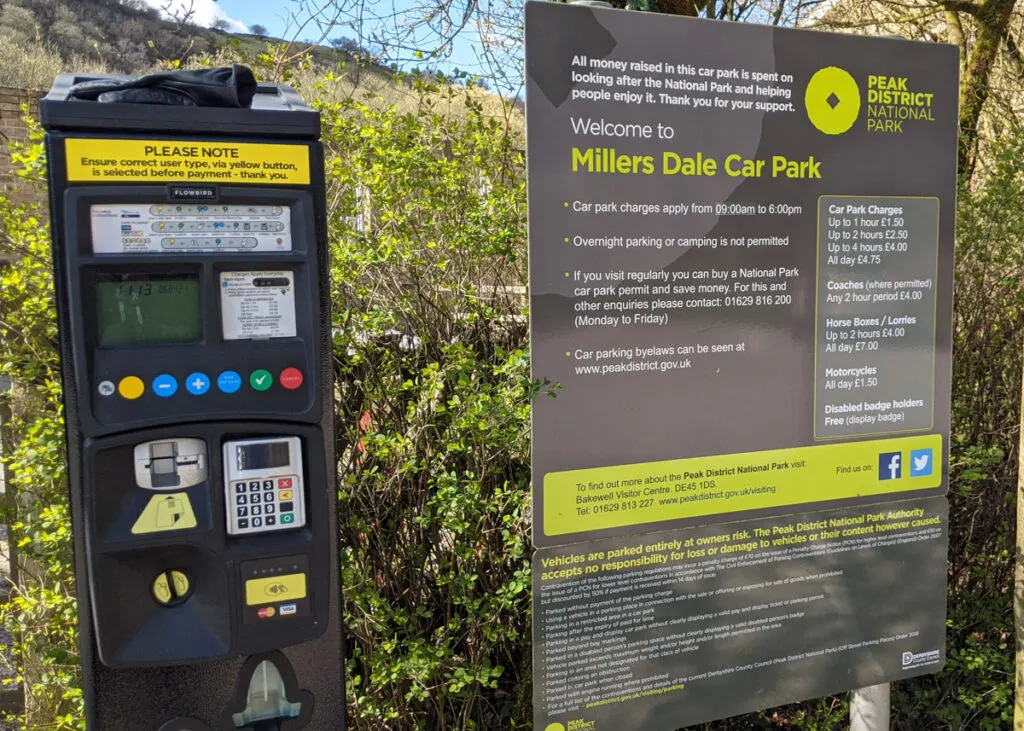 The route
START: Millers Dale car park
Click here for Google Map point
Grid reference: SK 1381 7322
Post code: SK17 8SN
what3words: ///plus.quicksand.removers

Route follows an anticlockwise direction.
1. Walk right along the Monsal Trail (signposted to Wye Dale) for 750 metres to the bridge. Along the way you will spot a small wooden carving of a train for kids to sit on, as well as the huge lime kilns that have now become a wildlife hotel. As you approach the bridge, you may spot people abseiling. You can actually take your kids abseiling here – click here for more info.
2. Just before the bridge is a footpath signposted right that leads down into the dale. Once you reach the bottom of the steps, take a right and follow along the footpath with the River Wye on your left.
3. After 350 metres you arrive at a crossing of footpaths. Walk straight ahead, keeping the River Wye on your left.
4. A bit further on, you cross another couple of footbridges, and then the footpath leads further into the Dale to an island in the centre of the river. Just past this island, is the first set of Chee Dale Stepping Stones. These go along the edge of the river, rather than across, and as they are very even, they are relatively easy for little legs to cross.
5. After the first set of Chee Dale Stepping Stones, the footpath leads you back across the river, and underneath the Monsal Trail. If you need to cut the walk short here, you can head back up to the Monsal Trail here and walk back along the trail (turn right to walk along the Monsal Trail to Millers Dale car park). Otherwise, continue along the footpath with the River Wye now on your right. There's quite a steep drop here, so keep an eye on little ones.
6. This then leads you across another wooden footbridge so that the River Wye is now back on your left hand side, and shortly you will reach the second set of Chee Dale Stepping Stones.
7. After the second set of Chee Dale Stepping Stones, it's just another 300 metres along the footpath to steps on your right that lead back up to the Monsal Trail. Or if you want to continue on further to make it an 8km walk, follow this walk from Peak District Walks.
8. Once you're back on the Monsal Trail, take a left towards Bakewell and walk the 2.6km back to Millers Dale car park through the tunnels. Do keep left along the Monsal Trail and keep an ear out for cyclists coming up from behind you. Once you're back at Millers Dale, why not treat yourselves to some cake in the café?
The Anglers Rest
The Anglers Rest pub is just around the corner from Millers Dale Car Park if you want a classic Peak District pub lunch after your walk. The pub is oozing with character and good value. There's also a kid's menu. Call to book ahead a table on weekends and school holidays.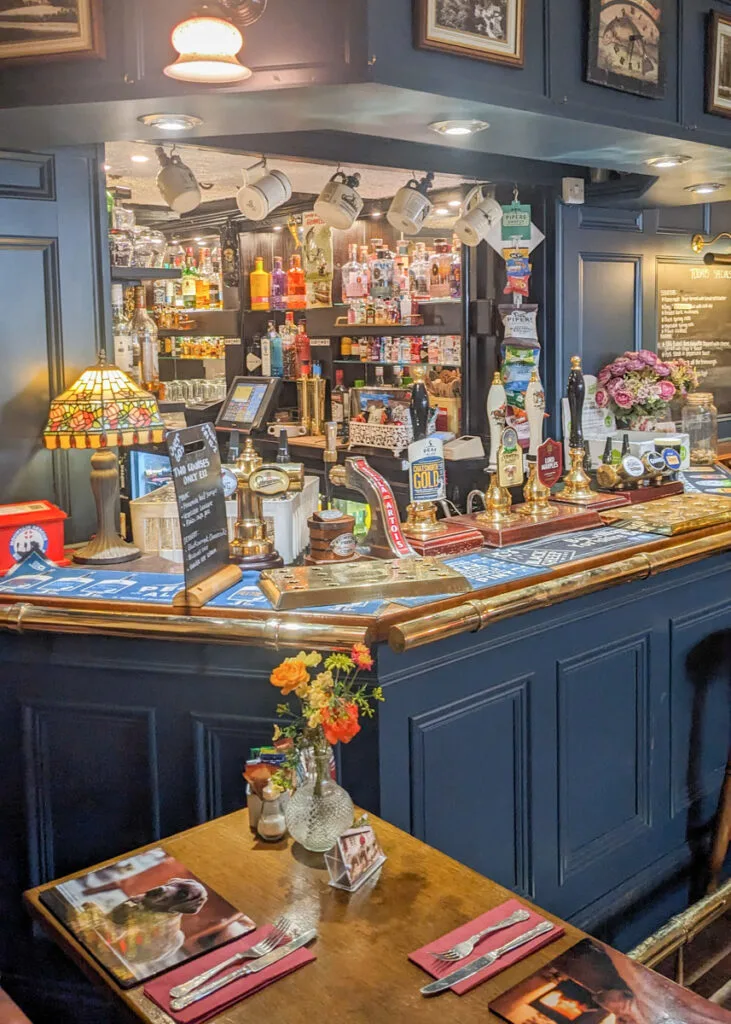 ---
You may also like to read:
Monsal Head circular walk (2.4km)
Stepping Stone walks in the Peak District
Abseiling from Millers Dale Viaduct with kids