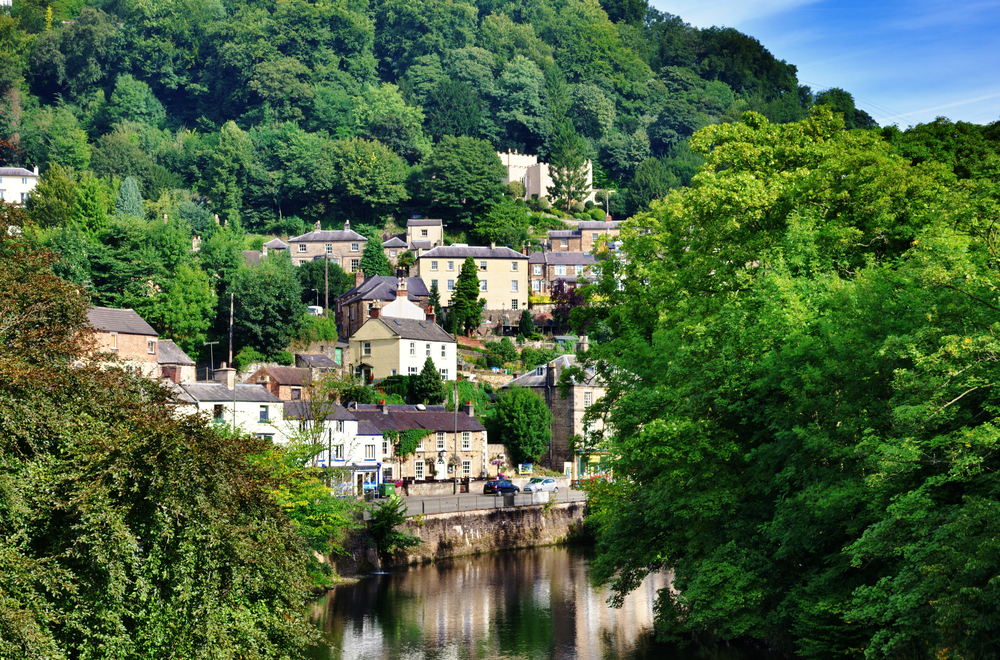 On the south-eastern edge of the Peak District National Park lies the tourist hub of Matlock and Matlock Bath. These two towns are only a mile apart from each other, connected by the River Derwent and the A6, and are a popular base for families visiting the Peak District as there are so many things to do in Matlock and Matlock Bath with kids. Indeed a visit to Matlock is one of the best days out in the Peak District!
This article contains affiliate links. Should you click to purchase, it is at no additional cost to you, but I receive a small commission.
Whilst Matlock, which originated as a spa town, retains a typical urban feel with shops, cafes and transport links, it is neighbouring Matlock Bath has taken on a very different guise. When you arrive at its main promenade lined with gift shops, amusement arcades and fish-and-chip cafes, overlooking the canoes and boats playing on the river, and with a cable car precariously crossing the gorge, you can immediately see why landlocked Matlock Bath is often referred to as 'Derbyshire-on-Sea'. There's a distinct holiday vibe to this town, and it is also very popular with the motorbike fraternity.
So if you're planning a visit to the area, these are the top things to do in Matlock, Matlock Bath, and also the things to do near Matlock.
1. Heights of Abraham
Heights of Abraham is perhaps the top reason to visit Matlock. A cable car takes you up to Heights of Abraham for some stunning views, and your ticket also gives you entry to two caverns where you venture deep under ground and learn about the history of lead mining in the area. You can also hunt for fossils and there are two adventure playgrounds. On our last visit, we were here for a good 6 hours, so plan to spend a full day if visiting with kids.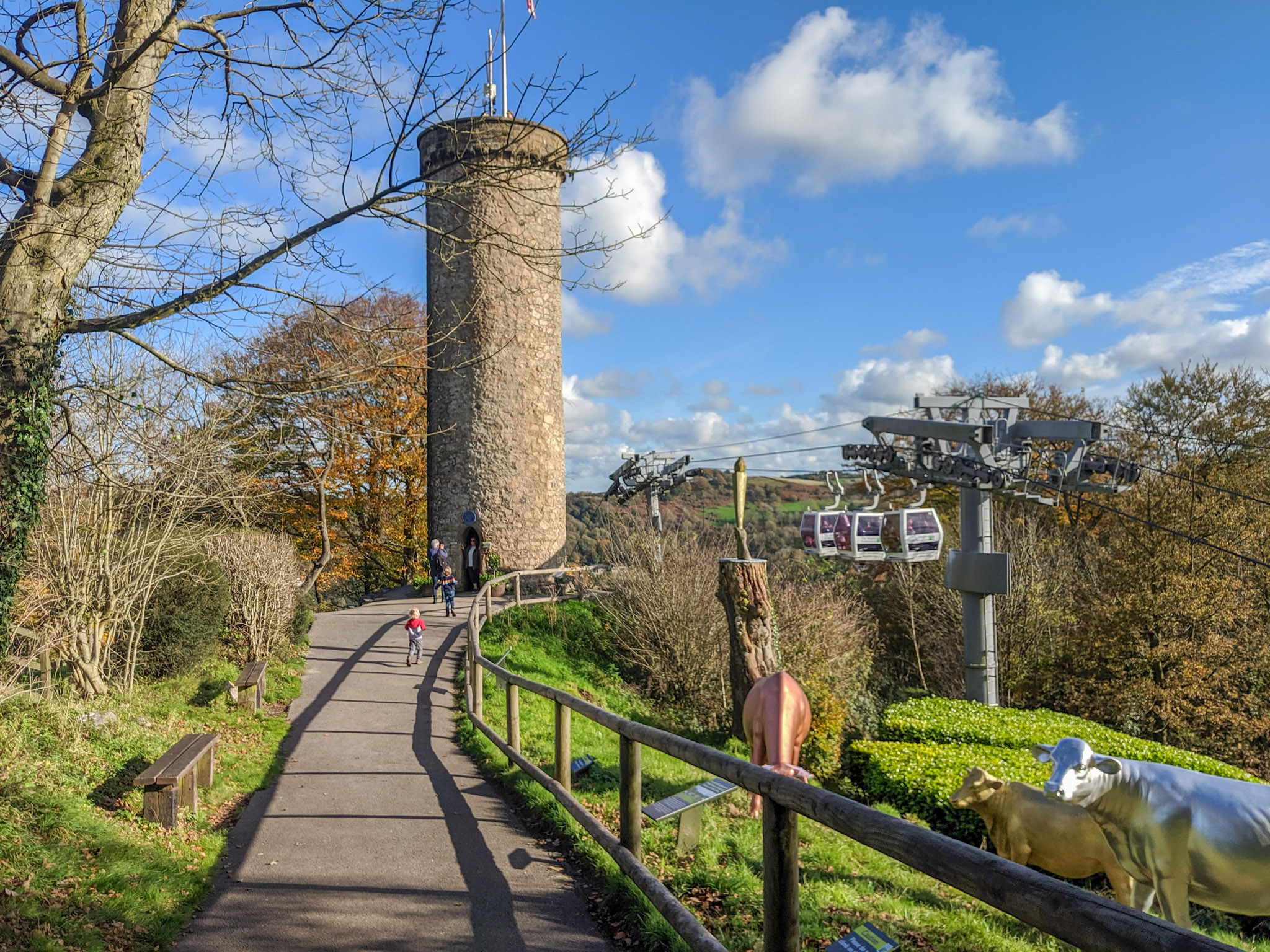 Check the website for opening times and ticket prices. Heights of Abraham closes for winter. You can buy tickets in advance online, but you still have to queue in the same queue on entry, so you don't really save any time. Also, note that the only parking is at Matlock Bath Station. You have to pay extra to park here and it does get busy at peak season, so get there early.
Check out our full review of Heights of Abraham here.
2. Gulliver's Kingdom
Gulliver's Kingdom Matlock is a theme park aimed at children aged 2 to 13 just outside Matlock. There are 17 rides across 6 themed areas, including a log flume, a Drop Tower, Dino Explorer Cars, and a Cycle Mono Rail. Climb high above the Crows Nest Quest or take a ride on the log flume, 300ft above Derwent Valley.
Click here to read our top ten tips for visiting Gulliver's Kingdom Matlock.
There is also themed accommodation available within Gulliver's Kingdom Resort at The Explorers Retreat and Fairytale Retreat, which include pirate, princess and wizard themes. Family cabins can sleep up to five people and packages include access to the main theme park.
Opening times are seasonal, so check the website for up to date information.
3. Peak Rail
Ride an old steam train on this preserved railway line between Rowsley South Station and Matlock Platform 2.
There are special events running through the year from dining experiences to Santa Specials and an Easter Treasure Hunt, and they also have Kids Go Free Days throughout the year.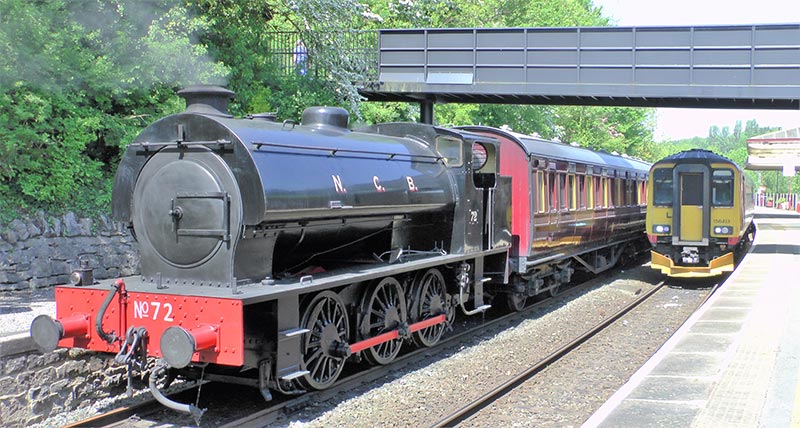 For an all day unlimited ticket price, adults are £9.50, children aged 3-16 are £4.50, and children under 3 are free. Check the website for up to date ticket pricing and timetables. A return trip takes 50 minutes.
4. Hall Leys Park
Award winning Hall Leys Park lies in the centre of Matlock. With its boating lake, riverside walks, tennis courts and skateboard park, it makes for a perfect afternoon stroll or picnic spot.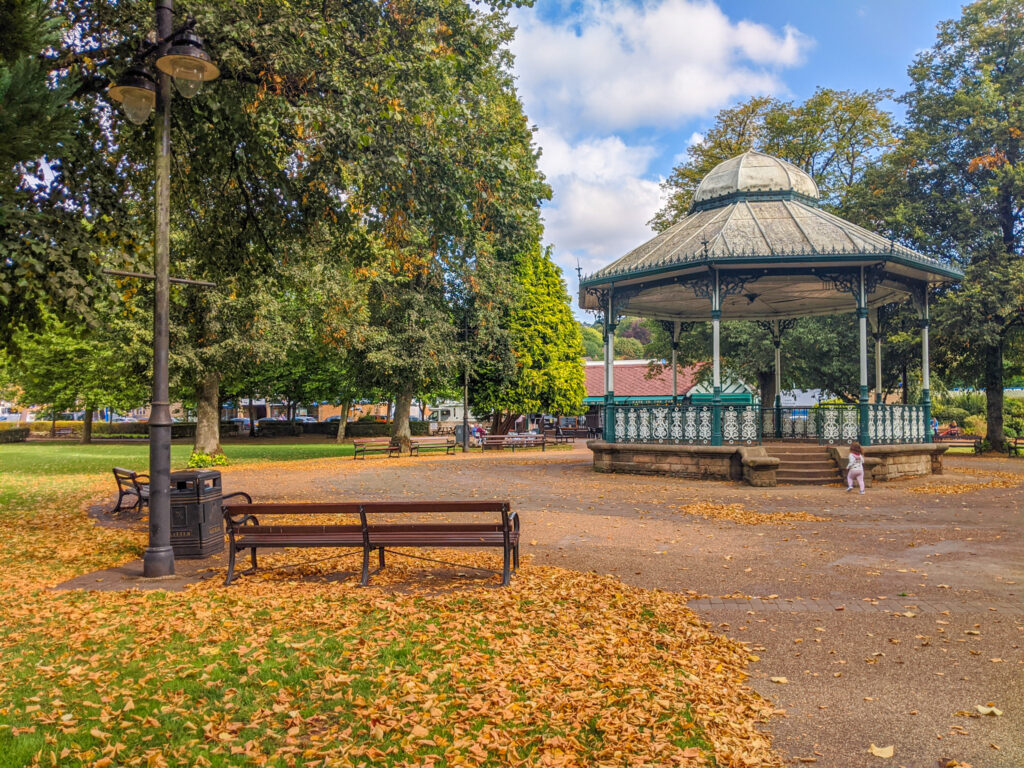 There's even a playground with a splash area, and miniature railway; perfect if you're visiting Matlock with kids. Do note that whilst the park stays open all year round, some facilities such as the cafe and miniature railway are seasonal.
An outdoor market is also held every Wednesday in the park from April to October selling local produce and crafts.
5. Matlock Farm Park
With so many farms dotted around the Peak District, you'd be surprised to learn that the only place where you can actually feed farm animals is Matlock Farm Park. Technically, it is situated just outside the National Park boundary, but it's a fantastic day out if you're visiting the Peak District or staying near Matlock, especially for younger kids.
Click here to read our review of Matlock Farm Park.
But there's more to Matlock Farm Park than just feeding the farm animals. There are no less than three outdoor play areas, pony rides and horse riding lessons, go karts, an indoor play area (which is currently closed due to COVID-19), as well as meerkats and wallabies to meet!
Check out their website for opening times and ticket prices, and also the Facebook page to see what events are on.
6. Matlock Meadows
Matlock Meadows is a working farm open to visitors to eat in the cafe, meet the local residents and go wild in the play area.
There is both an outdoor and indoor play area. The outdoor play area can get rather muddy, so bring wellies. But the indoor play area makes for a good rainy day option, and is inside the barn and there are small ride on tractors to play on, as well as coin-operated go-carts.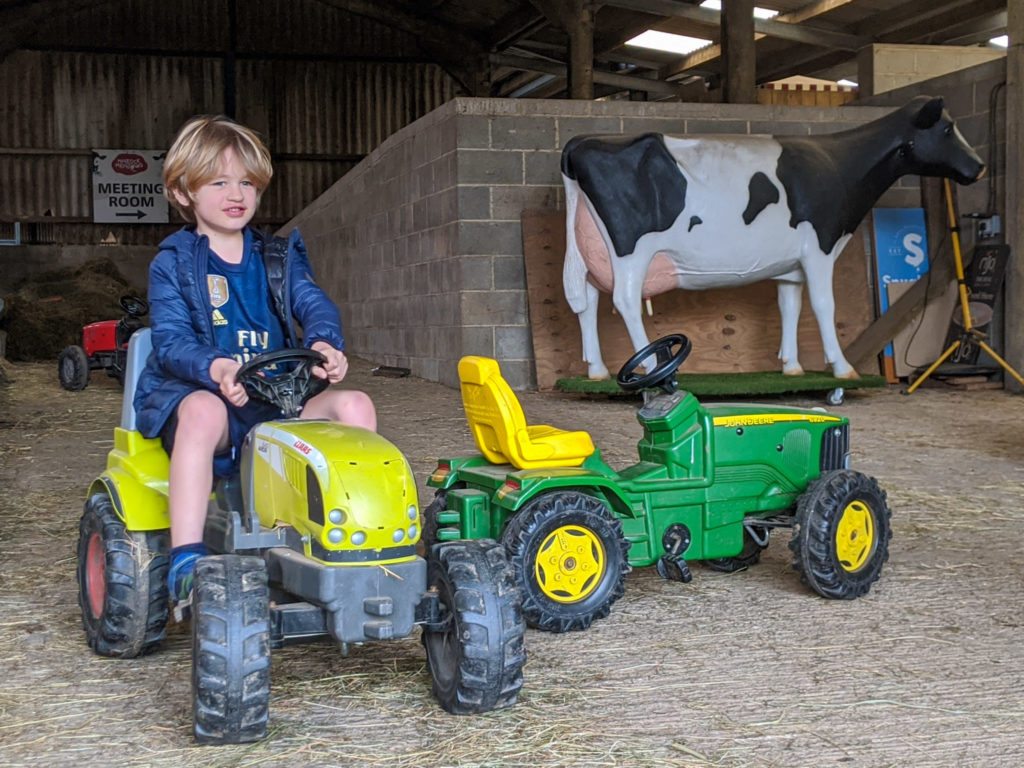 You must try the award-winning Italian style gelato, which is made on site. There are 15 flavours to choose from and each and every one is absolutely delicious (not that I've tried them all… yet)! There are also dairy free and gluten fee ice-creams available.
Read more about visiting Matlock Meadows here.
7. Matlock Bath Aquarium and Exhibitions
Located in a stunning Victorian building in the centre of Matlock Bath, Matlock Bath Aquarium and Exhibitions houses over 50 species of fish as well as one of the largest public displays of holograms in Europe. A large Victorian pool inside the building has been transformed into a thermal pool for Mirror, Common and Koi Carp. This water is at a constant 20°C and comes from a spring believed to be 2000 ft below ground. Poolside vending machines sell food that you can feed to the carp.
It is also the site of the only remaining petrifying well in Matlock Bath. This is where thermal water was sprayed on to objects to turn them in to stone during the Victorian era. You can see almost 100 objects that have been petrified in the well including a bowler hat and pint glass, which are originals from the old Victorian wells.
Other exhibitions here include a worldwide gemstone and fossil display, the 'Past Times in Matlock Bath' Exhibition, and a private collection of Goss and Crested China.
Allow 45 minutes to an hour for your visit. Entry is £3.30 per person, and under 4s are free. Do note that there are no toilets or baby changing facilities.
8. Peak District Mining Museum
Galena, lead ore, has been mined in the Peak District since before Roman times. Until the 20th century many families in the area earned a basic living from this mineral. Situated in the Grand Pavilion of Matlock Bath, at the Peak District Mining Musuem you can learn more about this industry and how it shaped the landscape, and experience underground conditions at the authentic 1920s Temple Mine.
Take a guided tour underground into the Temple Mine to see mine workings from the 1920s, 1950s, and some from over 200 years ago, as well as the tools that were used. There are some low ceilings here and uneven floors, so hard hats are provided. This tour last for about one hour. After the mine tour you will have the opportunity to try your hand at 'gold panning'. Using a traditional style pan in water, you can find fool's gold, galena and a variety of crystals which you can take home with you, although don't expect to find any real gold!
The museum section houses thousands relics from the lost lead industry, displayed in a thought-provoking and interactive exhibition. These include hundreds of rock and mineral specimens from around the world. Kids will love the three mock mine tunnels in the museum.
Check the website for ticket pricing. You can pay to go in the mine or museum separately, or you can do both!
9. Masson Mills Working Textile Museum
Sir Richard Arkwright's 1783 Masson Mills in Matlock Bath are the finest surviving and best preserved example of an Arkwright cotton mill. There's a shopping village on site where you can purchase clothing, shoes, gifts and lots more. But a visit to the museum is a real treat.
Here you can experience the genuine atmosphere of a working 18th century cotton mill. Clock in with your entrance ticket and step back in time to learn and appreciate the legacy of over 200 years of industrial history. The fun bit is seeing the mill engine in motion!
There's no need to book for a guided tour, you can just turn up. Tickets are £5 per person and under 16s are free. Check the website for further information.
10. Matlock Bath Illuminations
Every year between September and October, the Matlock Bath Venetian Boat Builders' Association decorates themed models with an array of coloured lights. These stunning creations are then mounted on rowing boats and paraded along the River Derwent. Thousands of people line the banks of the river in Derwent Gardens, giving a carnival atmosphere to this unique display.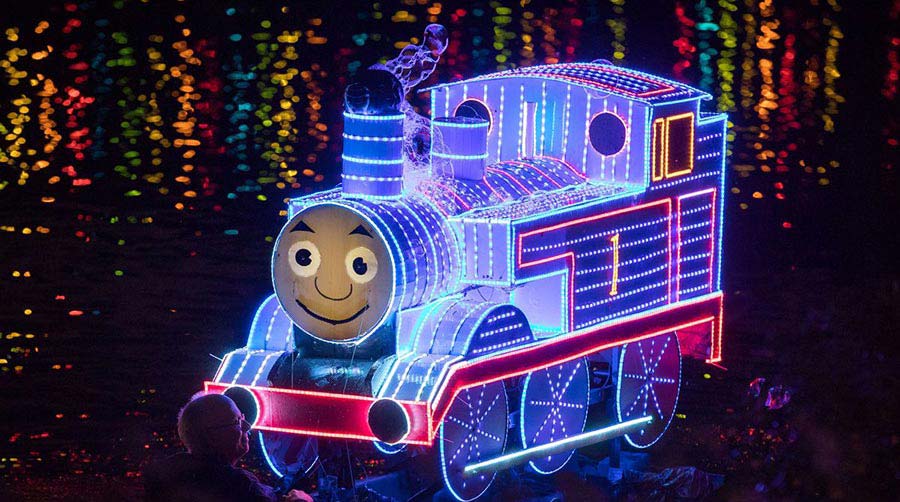 This annual tradition has been going for 120 years, and the firework displays on a Saturday evening are fantastic!
This is a ticketed event, where prices are usually £6.50 for adults on Saturdays and £4.50 on Sundays if booked online. Kids under 16 are free. Your ticket gets you entry into Derwent Gardens (the only place where you can view the illuminations) where entertainment will take place throughout the night including jugglers, fire shows, brass bands and children's activities.
11. Arc Leisure Centre
Arc Leisure Centre in Matlock offers a fitness gym, badminton courts, table tennis, squash courts and 25 metre pool, all under one roof. The pool is open 6.30 am to 9.45 pm weekdays, and Saturdays 8 am to 3.45 pm, and Sundays 8.00 am to 4.30 pm. Do check the pool timetable online though as the pool is sometimes booked out for lessons.
12. Matlock Indoor Stall Market
Fresh produce 'cabin' stalls remain open throughout the week, including Saturdays, at the Matlock Indoor Stall Market (located here). Items on sale include fresh groceries, plants and flowers.
13. Lumsdale Valley
This is currently closed
Hidden on the outskirts of Matlock, not many visitors to the area know that this place exists. Lumsdale Valley was once a hive of industrial activity, where mills were powered by the powerful flow of Bentley Brook. Now left to ruin, nature has engulfed what was left to create a truly magical place.
The waterfalls, pools and ruins along the Lumsdale Valley make for a wonderful walk from the centre of Matlock. The 2.5km walk is detailed here.
14. Cromford Mills
Another mile and a half down the River Derwent from Matlock Bath, is Cromford; home of Sir Richard Arkwright's first mill complex. Visit the world's first water-powered cotton spinning mill and learn how this changed the world we live in today. Lots of interactive displays, games and puzzles that kids will love.
There are also cafes and shops on site, and a picturesque footpath to follow along the canal. Visit the website for further information.
Also, check out our pram friendly Cromford Canal walk, that starts along the High Peak Trail.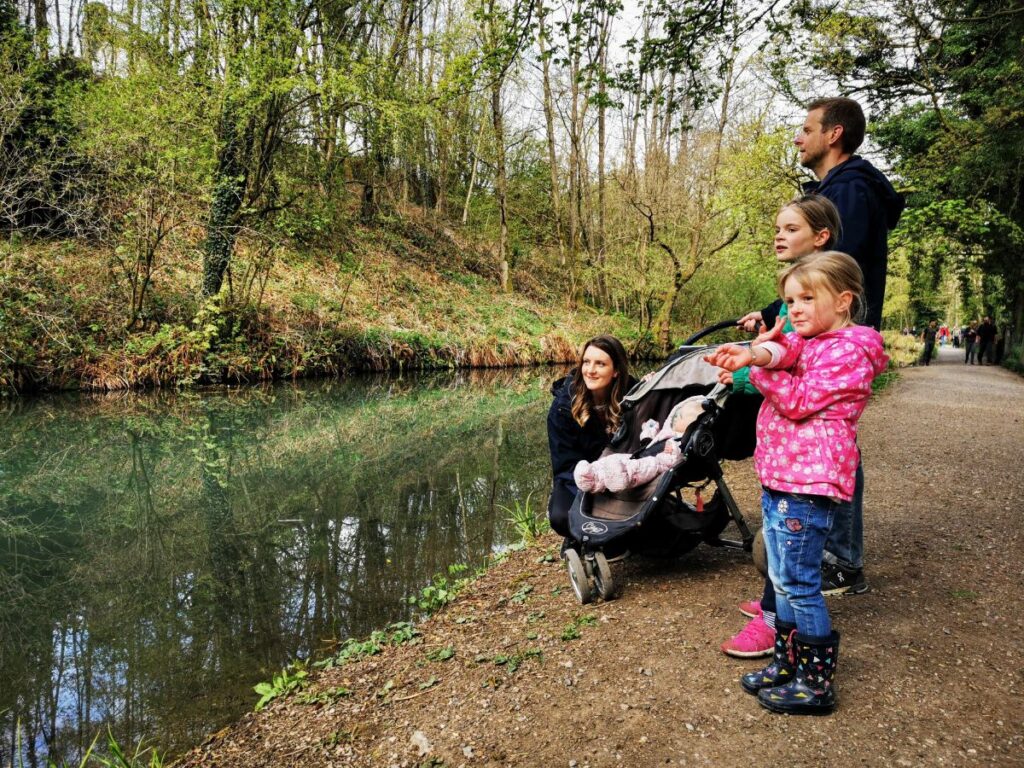 15. Canoeing
The River Derwent that runs through Matlock offers some fantastic canoeing opportunities for absolute beginners through to advanced rapids! For families with young kids and beginners though, try out the ​Flat Water Canoe Adventure with Peaks and Paddles on the Cromford Canal, just outside Matlock. Here the water is shallow (kids can stand up in it) and it's very flat with barely any current.
All equipment is provided, including expert tuition and games. Learning proper paddle technique is fascinating and makes for much easier work, and the games introduced along the way keep the kids engaged.
Read our full review of canoeing in the Peak District with Peaks and Paddles. Prices start from £110 for two hours tuition. We had an absolute blast and I was so impressed at the patience and professionalism of our instructor with the boys.
16. Crich Tramway Musuem
Although this is a 15 minute drive from Matlock Bath, it didn't feel right not including Crich Tramway Museum in our top things to do in Matlock, as it is one of the best attractions in the area. Enjoy unlimited rides on the electric vintage trams, woodland walks with kid-friendly activities, and an indoor and outdoor playground.
There is also a large exhibition hall of old trams, although you're only allowed inside a couple of these, and a stroll along the recreated period street is a must. Many of the buildings along the street have been rescued from towns and cities across the UK, such as the Derby Assembly Rooms façade which came to Crich after a tragic fire, and the Red Lion Pub and Restaurant came all the way from Stoke and was re-built brick by brick.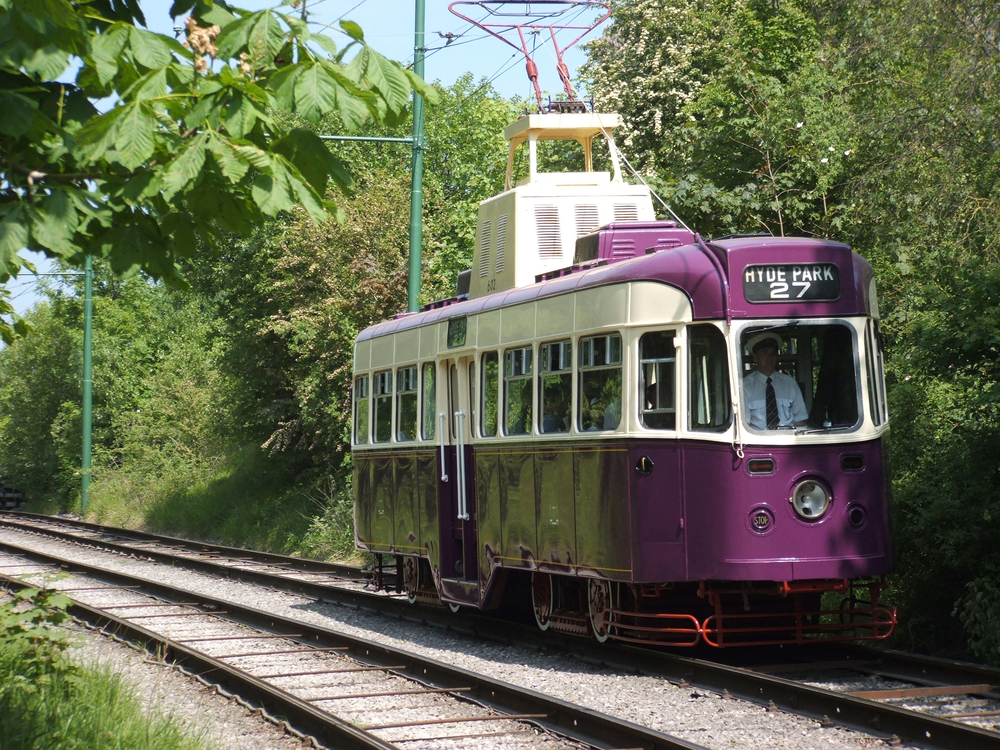 Check the website for opening times and ticket prices. Adults are £18 and children are £11. Children under the age of 4 are free. Also note that your ticket includes FREE return admission for 12 months! Crich Tramway Museum is also closed over the winter months. There are also regular period events that are worth checking out.
Check out our guide to a family day out at Crich Tramway Museum.
Where to stay in Matlock
Check out booking.com to search for available accommodation in Matlock.
---
You may also want to read:
Things to do in Bakewell
Best cafes and pubs with a play area in the Peak District
Top picks for Peak District family accommodation