Peak District woodland walks offer the perfect place to shelter from the rain or sun (or often both in the same day!) Depending on the season, there may be a carpet of daffodils, bluebells, or wild garlic, or perhaps blackberries to pick, and young kids will always appreciate the opportunity to find the perfect stick, build a den, or climb a tree. And towards the end of the year, these are also perfect Peak District autumn walks.
So here we've compiled our favourite Peak District woodland walks for you to enjoy. These have been selected from our Peak District family walks.
Disclaimer: This post contains affiliate links. Should you click to purchase, it is at no additional cost to you, but I receive a small commission.
If you are planning a visit to the National Park, please arrive early or late in the day to avoid crowds if visiting over sunny weekends or school holidays. Please also take all litter home with you, don't bring BBQs and park your car in designated parking areas. Also, please use these walks as a guide; access and stiles may change.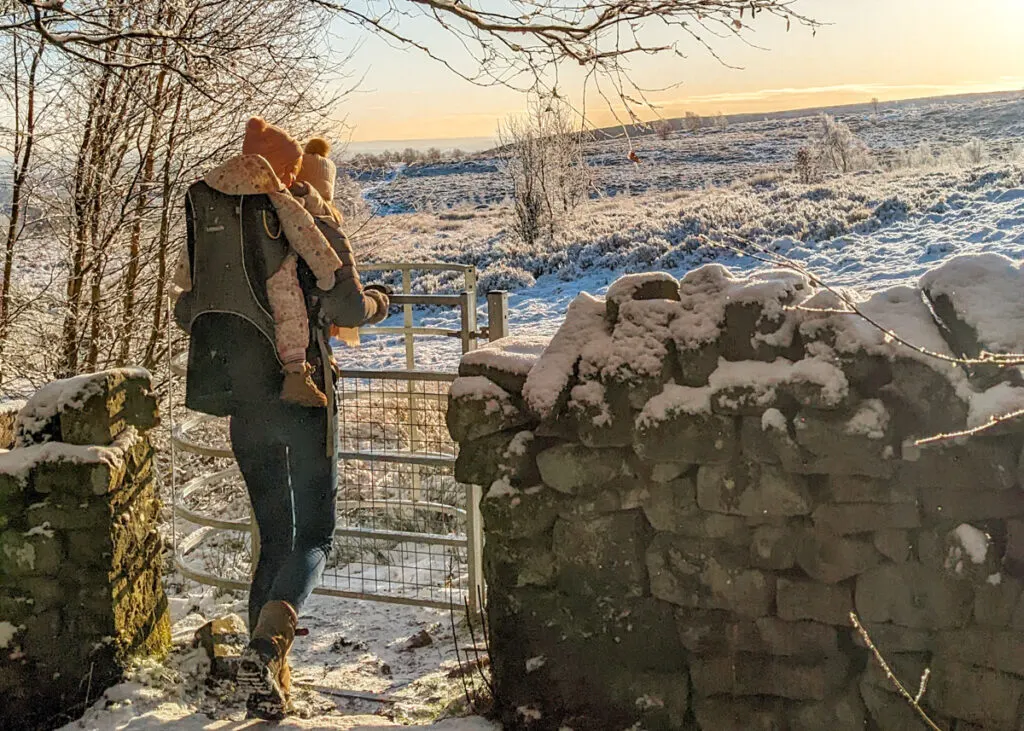 During the winter months, it's important to be extra prepared and safe when out walking and adventuring in the Peak District. The weather can change so quickly, especially on the exposed escarpments, and we don't want you to get caught out.
Read our top tips for safe winter walking with the kids.
FOLLOW US:
PARKING INFORMATION: Please do not rely solely on the postcode for parking directions. In the National Park, a postcode can cover a large area. Postcodes are only provided as guidance. Please either use the Google Maps point provided for every walk, or what3words.
Do check out our top tips for hiking with young kids, as well as our essential items to take on a family hike in the Peak District.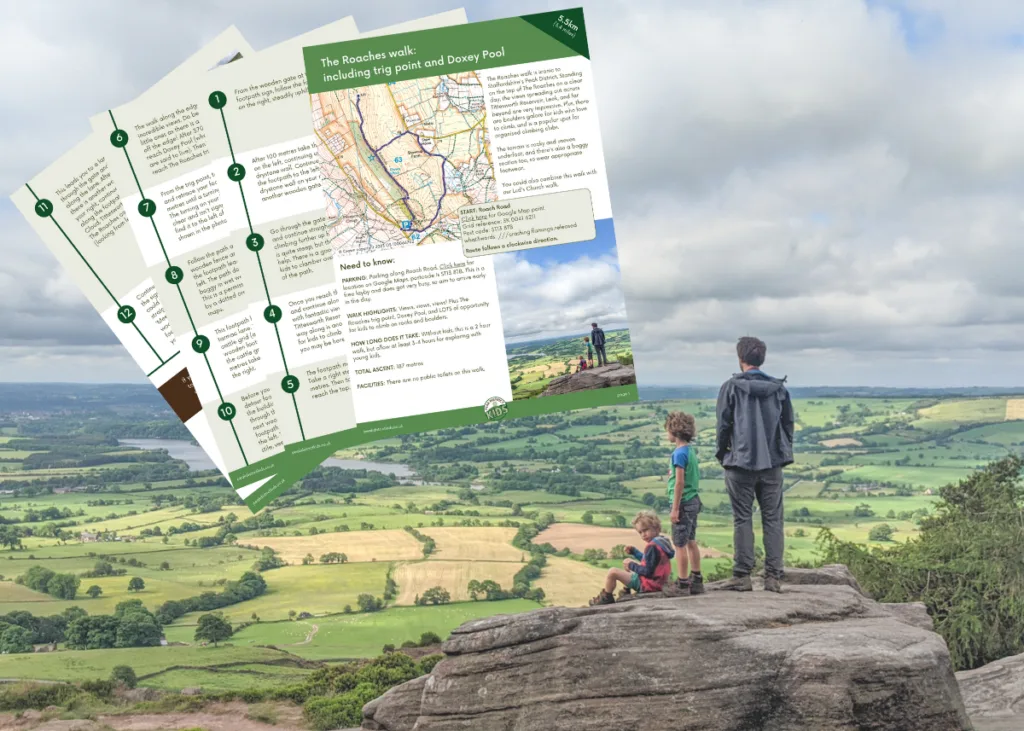 Download and print out our walking guides ready for your family walk. There are over 80 downloadable walk guides available, and these include all the main Peak District family walks, pram-friendly walks, and toddler walks.
Each printable download is just £1.50, whether it's a short 1km stroll or an epic walk up Kinder Scout.
Map of our Peak District woodland walks
Use the map below to see where our Peak District woodland walks are located.
Don't leave home without your Peak District OS Map!
Sale
1. Stand Wood at Chatsworth – 2km
Stand Wood walk guide
Click here for start point
Printable download
Providing the backdrop to Chatsworth House, is Stand Wood; a magical woodland where you'll find the Chatsworth Hunting Tower, Sowter Stone Waterfall, and the Chatsworth Aqueduct. The woodland itself can feel like a jungle in the summer months with it's thick vegetation and abundance of bright flowers. Trees seems to gave grown to invite kids to climb on there, and now and again, you get glimpses of Chatsworth House through the trees.
It is free to walk around this section of the Chatsworth Estate, but you do need to pay for parking (£5). Parking payment is for a full day, so after this walk, you could visit the Farmyard and Adventure Playground, or the House and Gardens (tickets must be pre-booked online). Or head down to the river (which is free to do) for a picnic.
For this walk, not all the footpaths are marked on the OS Map; although Chatsworth allow visitors to walk along these footpaths. The below map is provided for guidance, but it's probably best to follow the route description and photos below.
This walk is NOT pram friendly. Please click here for our pram friendly Stand Wood walk at Chatsworth (circular, 5.7km).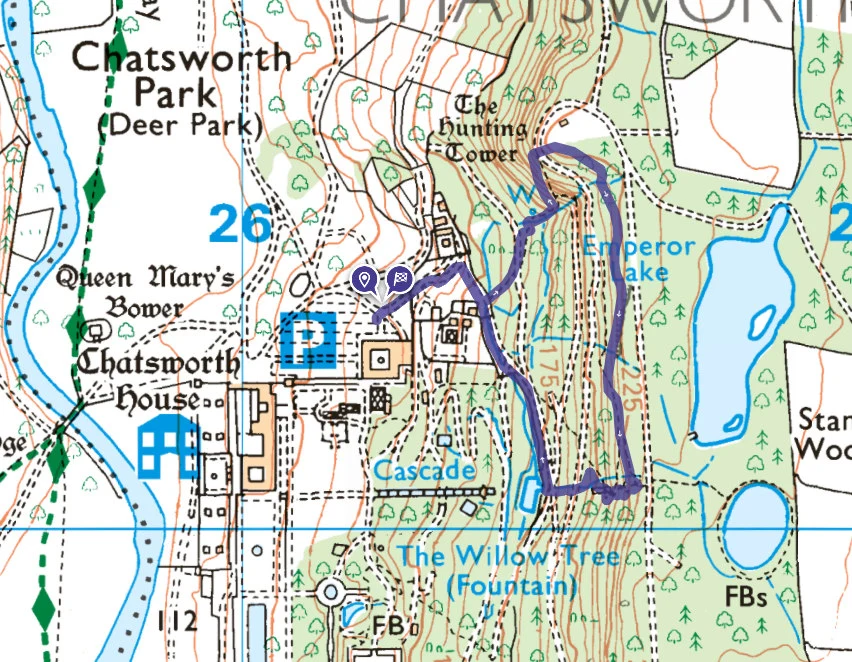 2. Padley Gorge – 2.7km
Padley Gorge walk guide
Click here for start point
Printable download
The woodland around Padley Gorge is a fabulous natural playground for little ones, and the Padley Gorge walk is one of our favourite short Peak District walks, as kids can paddle in the stream, climb boulders and trees, and there's even ice-cream at the end! It's a 2.7km circular walk that takes in the National Trust's Longshaw Estate too (which is free to walk though). And even though it may seem a short distance, do allow a good three hours for this walk as there are so many places to play!
Don't forget your cash for the ice-cream van. They don't take cards.
If you are looking for a longer Padley Gorge walk that is a bit more challenging for your kids, check out our Grindleford walk that takes you through Padley Gorge from Grindleford Station, and up to Owler Tor, Surprise View, Mother Cap, and Over Owler Tor. You may also want to check out our other Peak District river walks.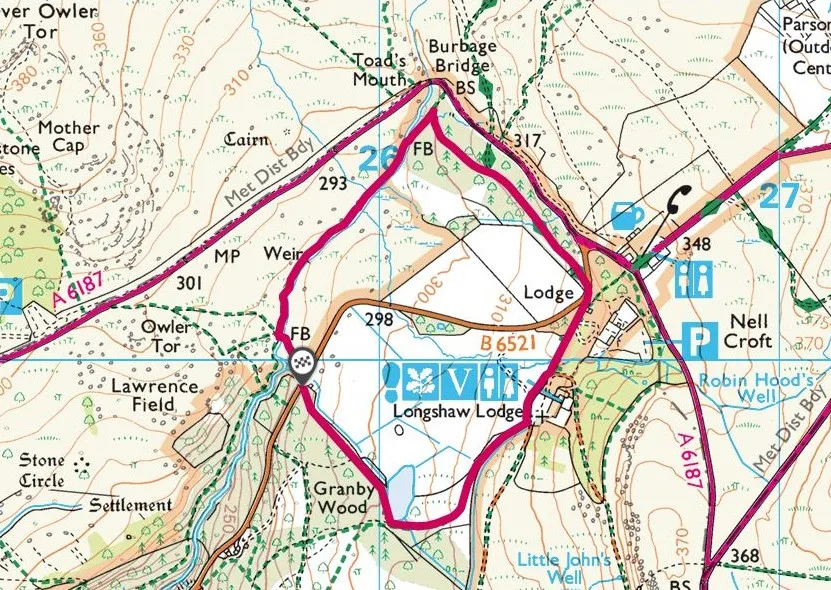 3. Longshaw Estate – 3.7km
Longshaw Estate walk guide
Click here for start point
Printable download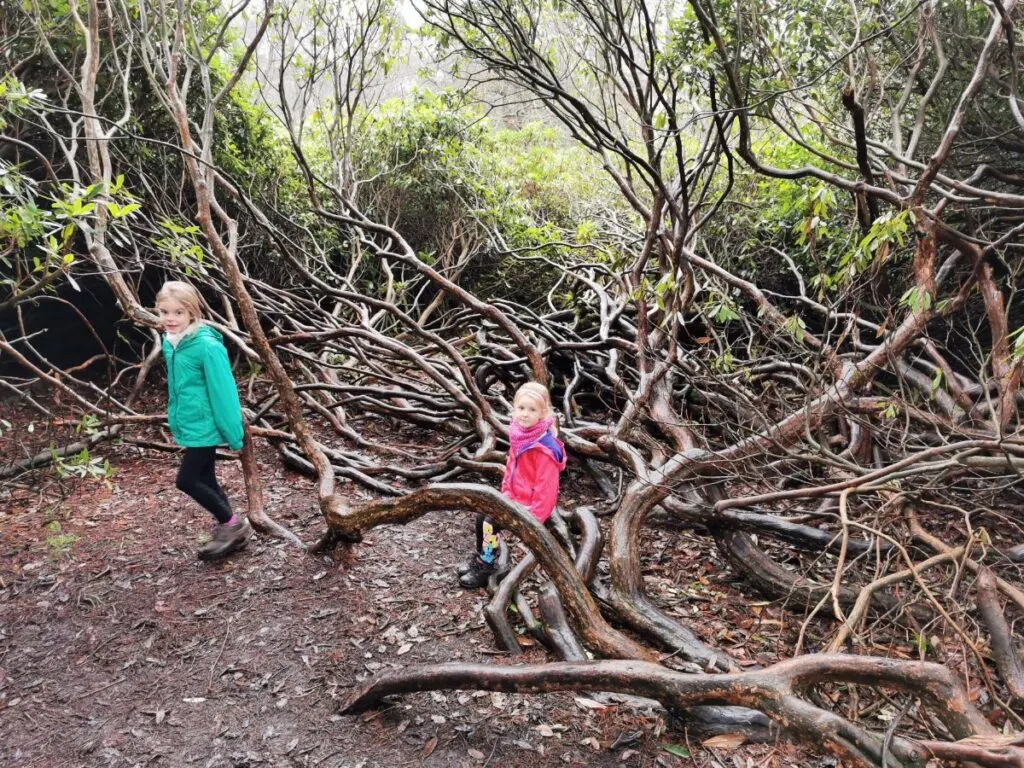 The above Padley Gorge walk is not friendly. But if you're looking for a pram friendly woodland walk, there's our Longshaw Estate circular walk.
Starting and finishing at the National Trust Wooden Pole car park, the walk follows the woodland path onto the open parkland. Allow some time for the kids to explore near the pond and play in Boggart Burrow. Stop for a drink from the Croft Cabin or Longshaw Café before heading across the grassland back to the car park.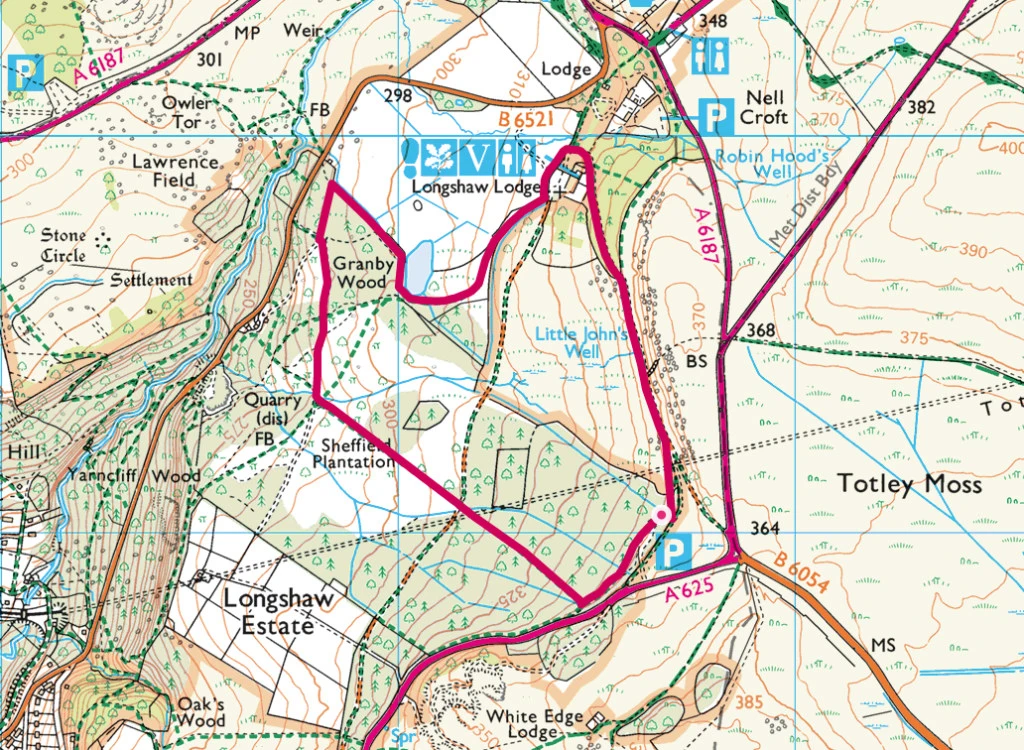 4. Shillito Woods and Ramsley Moor – 4.4km
Shillito Woods and Ramsley Moor walk guide
Click here for start point
Printable download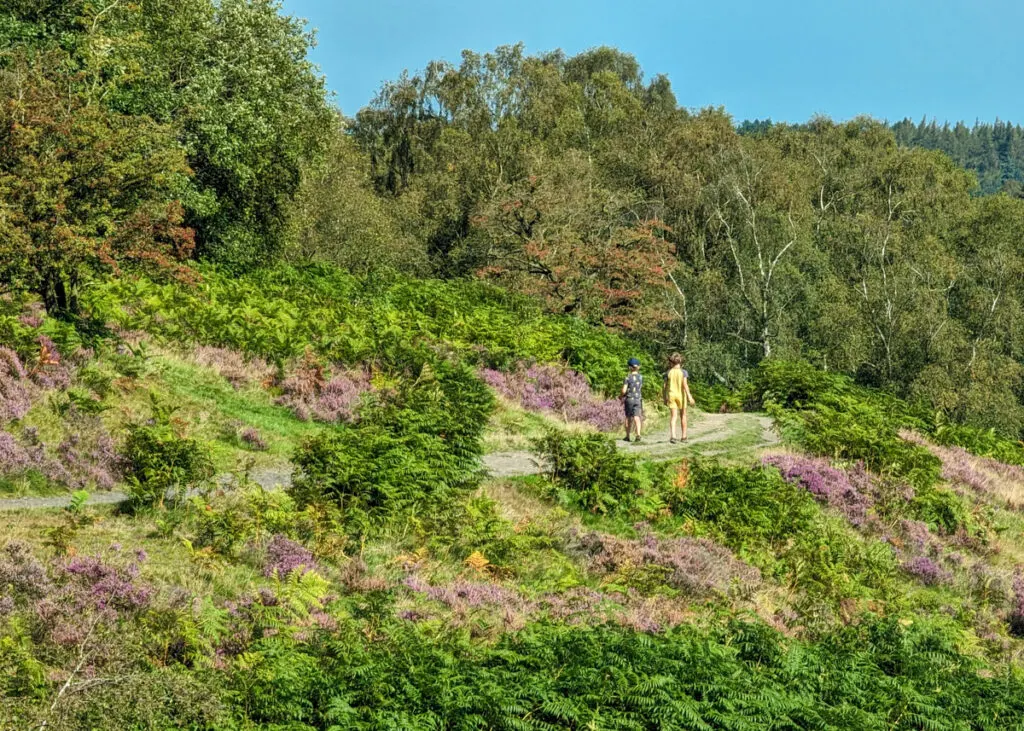 This easy-going Peak District family walk is a real hidden gem away from the tourist hotspots, offering picnic and paddle spots aplenty. Walk through the tall pine trees of Shillito Woods, take in the open views from Ramsley Moor, and play in the bubbling Blackleach Brook.
Be warned that even in the summer months sections of footpaths are muddy along here. So wear appropriate footwear. There are also no facilities at all on or near this walk, so bring everything you need.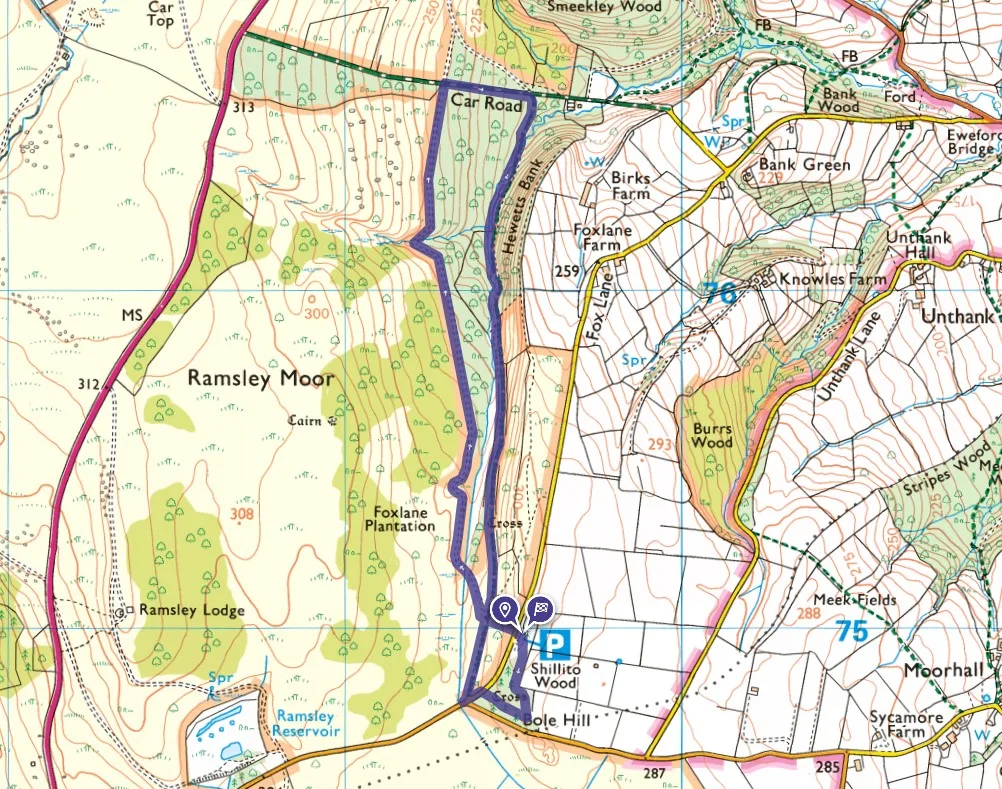 5. Cressbrook Dale – 1.8km
Cressbrook Dale walk guide
Click here for start point
Printable download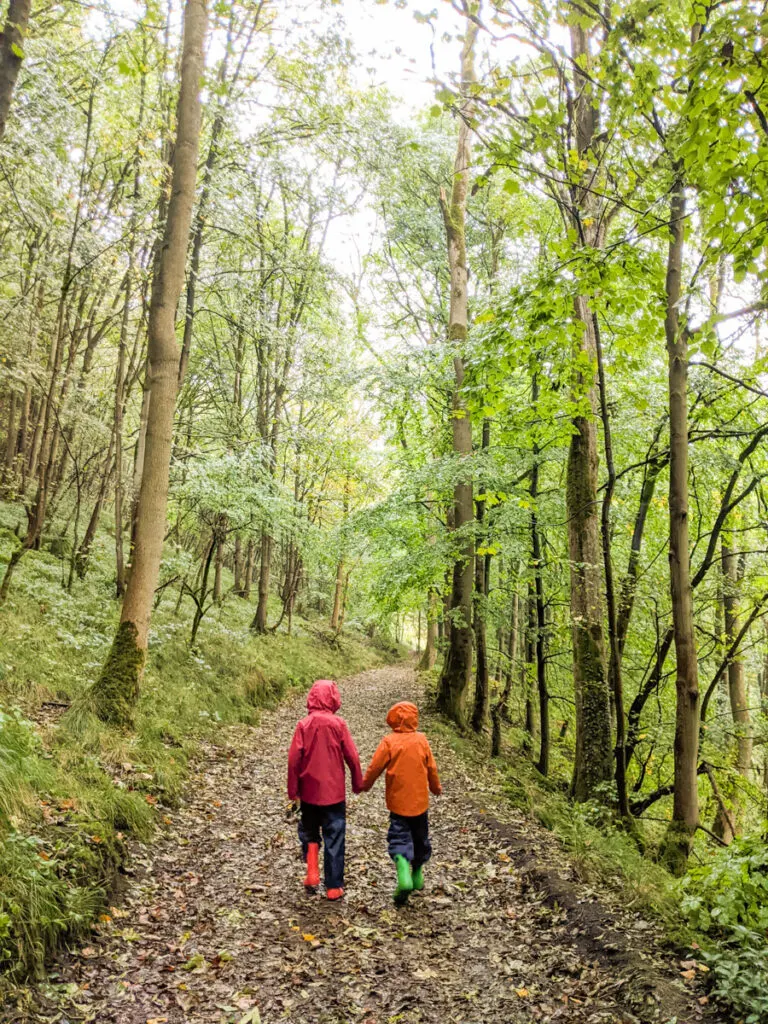 An easy going, circular walk through the woodland at Cressbrook Dale. It's a very short walk, and perfect for when you just need to get the kids out of the house on a rainy Peak District day.
It isn't altogether flat with a slight decline and incline to and from the brook, but it's very doable for little legs. Just take care on those downward sections as they can get muddy and slippy in the rain.
6. Grin Low woods to Solomon's Temple – 2.4km
Solomon's Temple walk guide
Click here for start point
Printable download
Grin Low woods makes up a large section of Buxton Country Park, and the footpaths through the woods lead up to Solomon's Temple, an exposed viewpoint tower built in 1896 on the site of a tumulus, which is a Neolithic burial mound. The views from the top are very impressive, and on a very clear day you can even see across to Mam Tor.
It's an easy walk through woodland from the Poole's Cavern car park to the summit. The footpath is waymarked, following the yellow route up and the green one back. There is a slight incline through the woods, but kids will be distracted by woodland carvings and information boards.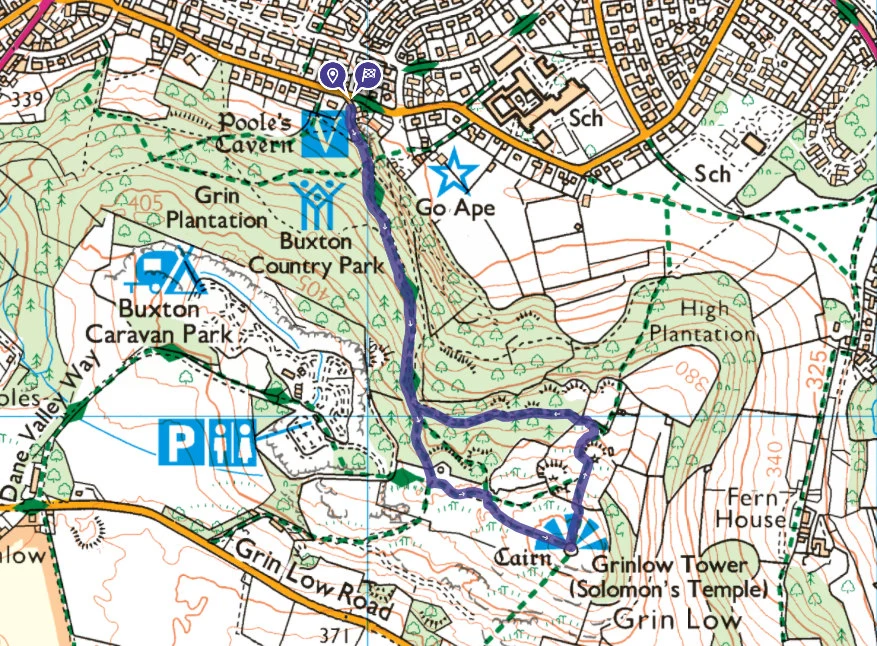 7. Beeley and Hill Bank Plantation – 2.7km
Beeley and Hill Bank Plantation walk guide
Click here for start point
Printable download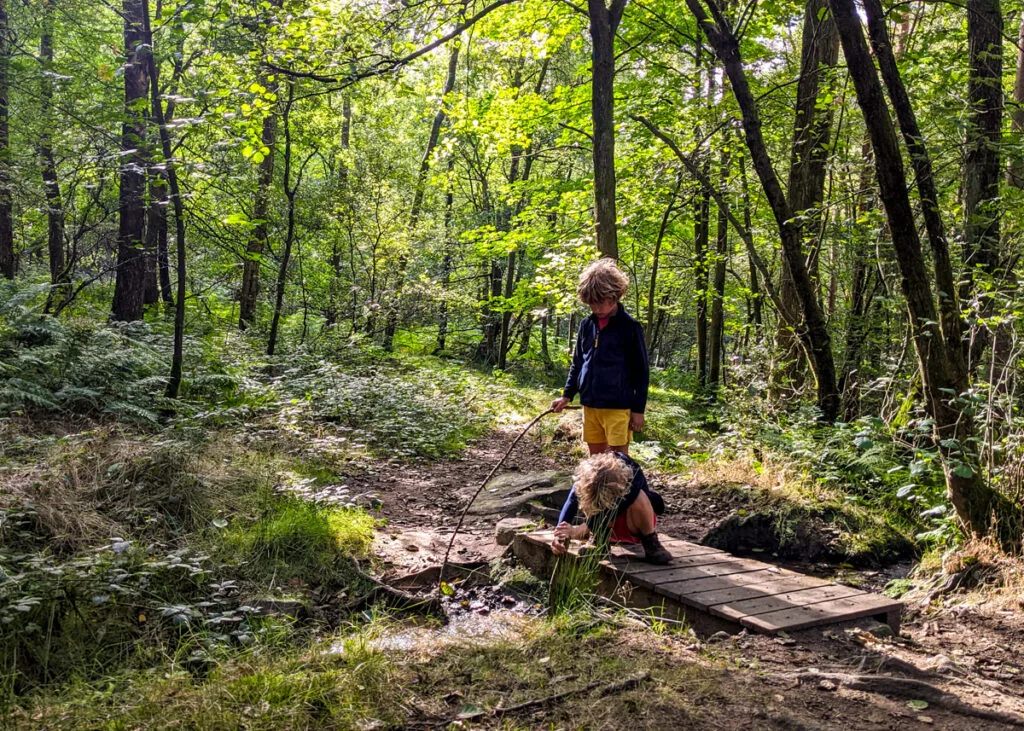 Commonly referred to as Beeley Woods, Beeley and Hill Bank Plantation is a lovely place for a Peak District woodland walk. Forming part of the Chatsworth Estate, footpaths criss-cross through the woodland and a brook rushes down little waterfalls.
This is a short 2.7km walk around the Beeley and Hill Bank Plantation, but allow for a good few hours as the kids will love paddling in the stream and playing in the woods. Wellies during the winter months are a good idea, rather than hiking boots, so they can paddle.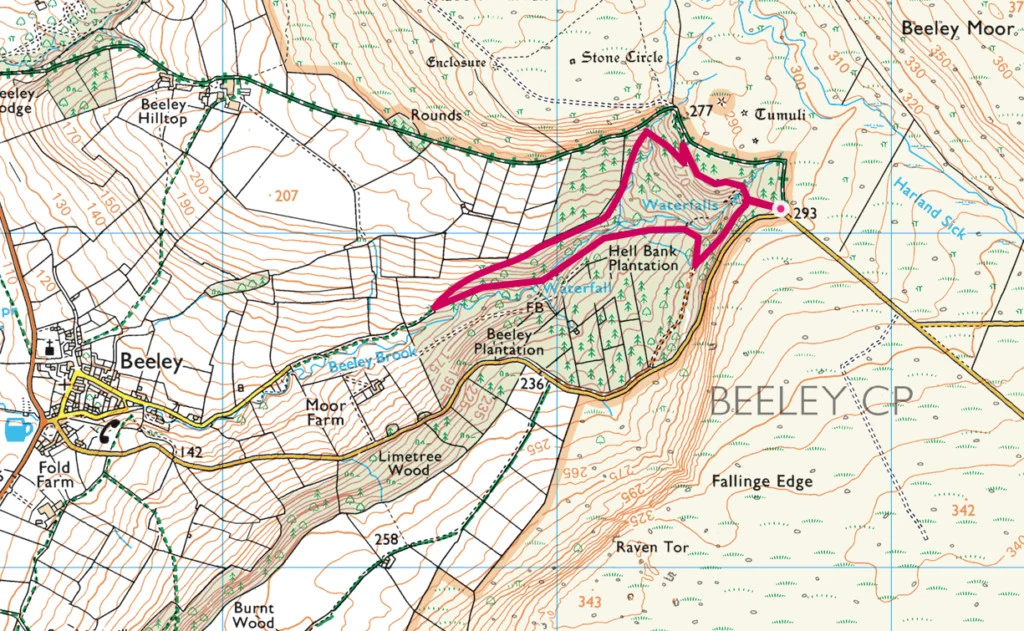 8. Snake Woodlands – 2.3km
Snake Woodlands walk guide
Click here for start point
Printable download
Snake Pass is one of the most spectacular roads in England offering expansive moorland views. But tucked half way along this route between Glossop and Ladybower Reservoir is a fairytale-like forest with a babbling brook, mossy stumps, and a beautiful waterfall to explore. This is Snake Woodlands, which hugs the banks of the River Ashop.
The short circular Snake Woodlands walk is a magical place for young kids to explore. Take a picnic and enjoy the serenity of this special place. Wellies may also be a good idea for the kids if they want to play in the river.
Other options for Peak District woodland walks:
The following short Peak District walks include walking through woodland areas, although for only part of the walk:
---
You may also like to read:
Peak District river walks
Peak District pub walks
Peak District pram walks