We did this Cressbrook Dale walk on a grey, drizzly day. One of those days when it downpours all day long. We had initially written the day off as much need pyjama day, but come 1pm, we were all bouncing off the walls and needed to get out of the house. A Peak District family walk was in order!
I opened our trusty OS Map and had a look for a short walk near to home that was in woodland; so at least the trees could provide a little bit of shelter. We could have gone to Padley Gorge and Longshaw Estate, or up in the woods behind Chatsworth House, but we fancied something a bit different.
I spotted a very short loop walk in Cressbrook Dale, just past our Monsal Head circular walk, that we hadn't done before and it looked perfect. So we donned our waterproof jackets and trousers, and wore wellies for a change (rather than hiking boots), and jumped in the car to Cressbrook Dale!
What a beautiful walk we found! I love hearing the sound of the rain on the trees and it was so good to get out in the rain, even just for an hour.
Cressbrook Dale walk map
On all Peak District family walks it's a good idea to have an Ordnance Survey paper map with you, even if you have your phone on you. For this walk you need the OS Explorer Active Map OL24 (White Peak). It's also a good opportunity to show young kids the map features and get them started with map reading.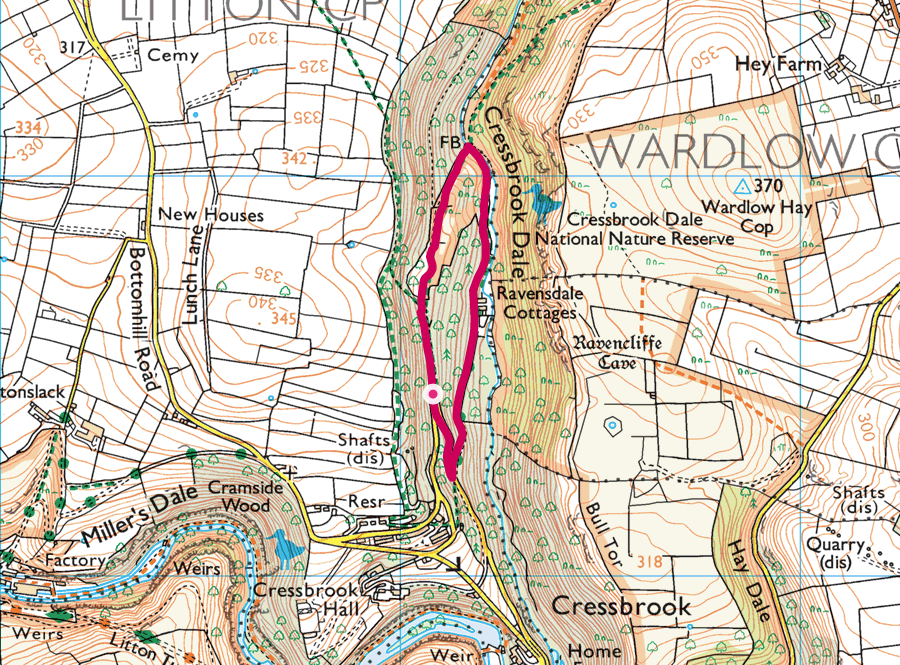 Need to know
DISTANCE OF WALK: 1.8km
TYPE OF WALK: An easy, circular walk, mostly through woodland. Not flat, with a slight decline and incline.
PARKING: Free parking at a roadside layby, right on the corner of a steep bend. Click here for Google Map point on your phone. Postcode is: SK17 8SX.
WALK HIGHLIGHTS: A quiet woodland walk away from the tourist hot spots.
HOW LONG DOES IT TAKE: Without kids this would be a 30 minute walk, but as always we take our time with the boys and this walk took us closer to an hour.
TOTAL ASCENT: 88 metres
PUBLIC TOILETS: There are no toilet facilities on this walk.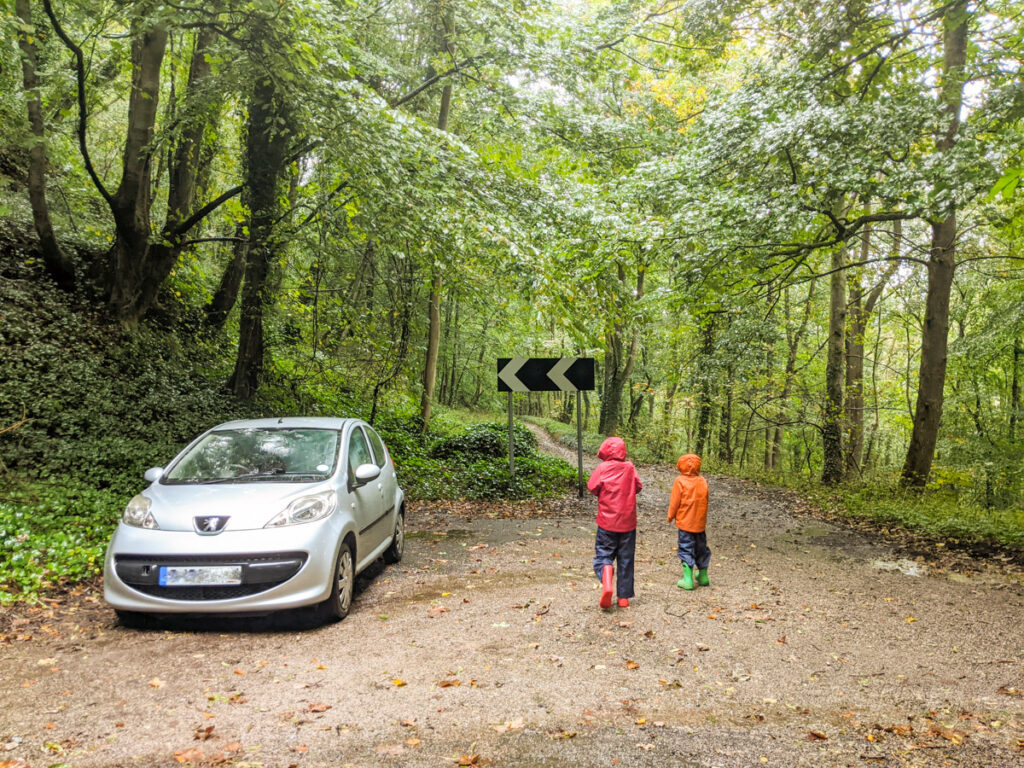 The route
This walk can get muddy in the rain, so as it's just a short walk, wellies may be better. There is a short steep section down to the brook, before you turn right. This can be quite slippy, so take care.
1. Follow the clear footpath from the parking area, to the right of the chevron sign. Continue straight ahead through the trees.
2. At the footpath junction seen in the photo below, take the footpath that leads straight ahead to the gate.
3. Walk through the wooden gate on the left and straight ahead. Here the woodland opens to a clearing.
4. Follow the footpath through the meadow and downwards to the brook. It can get a little slippy on the latter section in the rain.
5. Take a right at this footpath junction below.
6. Follow this footpath for 300 metres until you reach a gate.
6. Walk alongside the fence for 100 metres until you reach a tarmac lane and Ravensdale Cottages.
7. Continue following the lane for 460 metres up to the road. Then take a right, and walk up the road for 240 metres back to you car.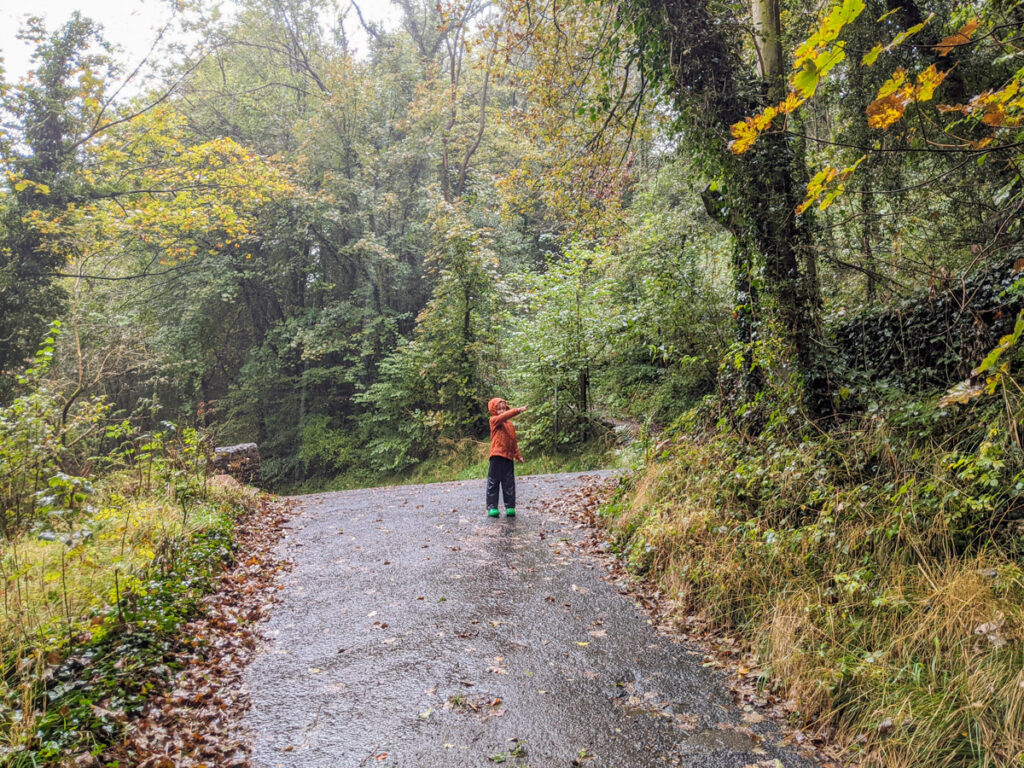 ---
You may also like to read:
Cycle the Monsal Trail with kids
Baslow Edge walk (2.7km): Highland Coos and Epic Views
Monsal Head circular walk (2.4km)