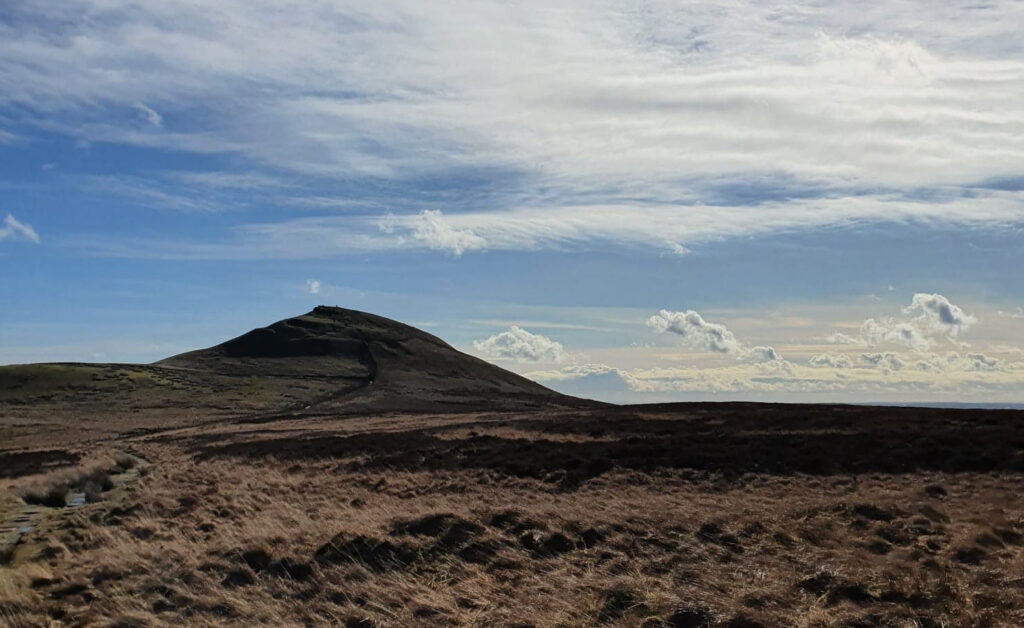 Guest post by Zoe from An Ordinary Family of Five
As the Matterhorn of Cheshire, Shutlingsloe (506 metres) is a great starter hill for little legs. This linear Shutlingsloe walk, with a steady ascent of 245 metres, is a rewarding Peak District family walk that takes in forests, hills and 360 degree views.
If you are planning a visit to the National Park, please arrive early or late in the day to avoid crowds, and respect social distancing. Please also take all litter home with you, don't bring BBQs and park your car in designated parking areas.
Disclaimer: This post contains affiliate links. Should you click to purchase, it is at no additional cost to you, but I receive a small commission.
Make sure you check out our top tips for hiking with kids!
Shutlingsloe walk map
Whilst this Shutlingsloe walk is an easy and well-marked there and back route, it's a good idea to have the OS Explorer Active Map OL24 with you so you can point out the features on the map to the kids, and get them used to map reading.
Need to know
DISTANCE OF WALK: 2.2 km
TYPE OF WALK: A linear walk, very accessible but with an ascent via steps to the top of Shutlinglsoe.
PARKING: Pay and display parking at Trentabeck car park (click here for Google Map Point). Postcode is: SK11 0NS. Charges are £4.50 all day at the car park and the machine ONLY takes coins. You can pay via the Ringo app if needed.
WALK HIGHLIGHTS: Big open spaces, a very easy walk to the trig and an easy to follow path.
HOW LONG DOES IT TAKE: It took us an hour there and an hour back. The route is pretty straight forward so no messing around! Our children are 11,7 and 6 but are seasoned walkers. I would say 2 hours either way for smaller legs or for those who get easily distracted!
TOTAL ASCENT: 245 metres
PUBLIC TOILETS: There are toilets at Trentabeck car park (pay and display) in Macclesfield Forest.
The route
1. The walk starts to the right of the entrance of Trentabeck car park, through a tall odd shaped gate (designed to restrict bikes). Head right and straight in to the woods. The path is very easy to follow and has a slight ascent to it as you marvel at the heights of the trees around you.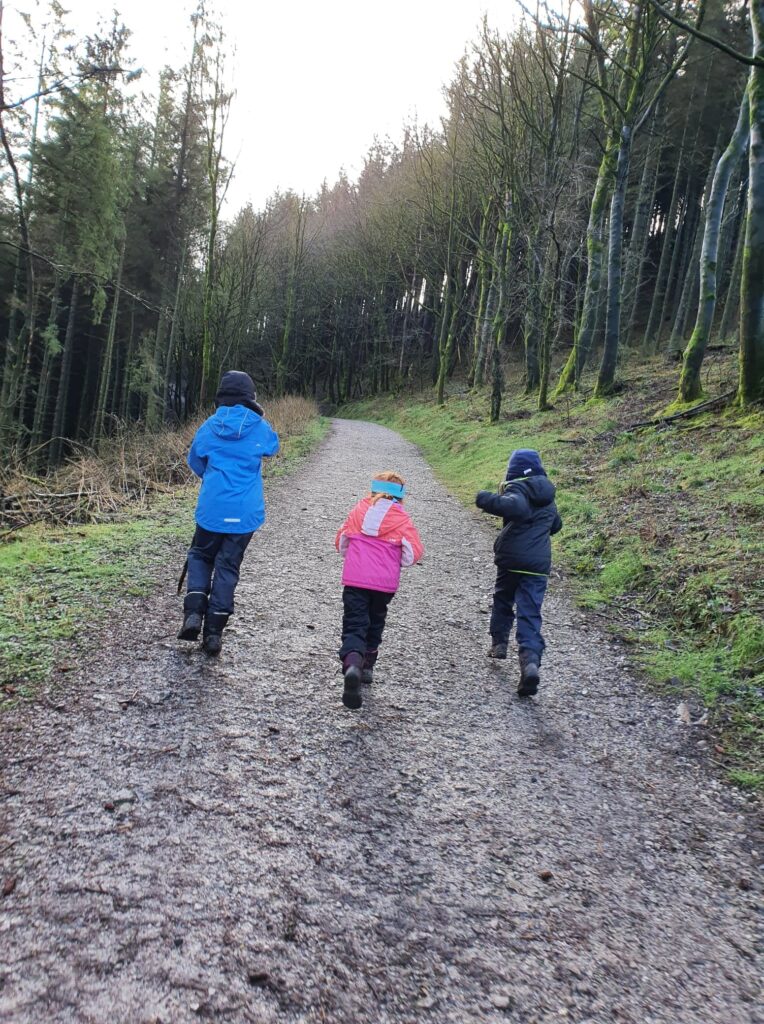 The forest is home to the native broad-leaved tree, but mostly contains pine trees. Lately, work has been ongoing to fell sections of the forest to replant the broad-leaved tree, to retain its natural heritage.
The largest Heronry in the Peak District can be found in the forest and it is also home to a number of other animals. If you are in the forest early in the morning, you may be able to spot badgers, weasels or even red deer.
2. The trail ambles on and once you hit a junction at the top of the trees, turn left. The sign posts help guide you along from here, with a few more turns then through a kissing gate on to the final stone path. Beware, the grass and dirt are lava, so make sure you stay on the stones!
3. There is no chance of getting lost here. The marked track is straight on and because of the land ahead, Shutlingsloe is the only hill you see. Nicknamed the 'Matterhorn of Cheshire' because of its prominence similar to the Matterhorn in Switzerland, it's not hard to see why it shares the namesake.
4. Standing proud on the landscape, Shutlingsloe is accessible for the littlest legs. Large steps built in the side of the hill may be tricky but are certainly manageable. Within minutes, the trig point is in view and all the views that Cheshire has to offer. At 506m, it may not be the highest hill, but the views are 360 degrees. (obviously in good weather!)
The Roaches can be seen, along with Shining Tor (the highest hill in Cheshire) along with many miles across the moorland.
5. For the return route of this Shutlingsloe walk, head back down the path you came, try not to step in the lava(!) and make sure you turn left at the green board back in to Macclesfield forest
An alternative Shutlingsloe walk
If you've got very young kids or just want something a little easier, you can instead go from Standing Stones car park (which is free) and take the relatively flat walk across to the base of Shutlingsloe. This is a 170m ascent (rather than 245m), and only adds 300 metres to the walk length. But you do miss out Macclesfield Forest, which is magical and a fascinating contrast to the wide open summit of Shutlingsloe.
After your Shutlingsloe walk
A refreshments van welcomes you back at the car park, with an array of drinks and snacks. Macclesfield forest has trail walks and the reservoir is accessible to check out the wildlife too.
Or you may want to combine your walk with a visit to Blaze Farm, which is just a 15 minute drive away, or head to Buxton Pavilion Gardens for a play and miniature train ride.
Want more ideas for family walks?
Check out our Best Family Walks in the Peak District
or come and join our friendly Peak District Kids Facebook Group
---
You may also like to read:
Solomon's Temple walk near Buxton (1.8km)
Three Shires Head walk (6.2km)
Padley Gorge walk (2.7km)