Towering over the village of Castleton in the Peak District, Mam Tor is one of the most popular hotspots of the Peak District, and understandably so with the superb 360 degree views from the trig point summit. In fact the trig point must be the most photographed of all Peak District trig points.
Wondering how to get to Mam Tor? Then read on…
Standing at 517 metres, you may think that it's a big climb to reach the top. But it's actually not! Just 550 metres from Mam Tor trig point is the Mam Tor National Trust car park. Yes, it's a steep climb to the top, but flagstones lead the way and it's very doable for the majority of people; it's even one of our top toddler walks in the Peak District!
This article contains affiliate links. Should you click to purchase, it is at no additional cost to you, but I receive a small commission.
Where do you park to walk to Mam Tor?
The closest car park is the Mam Tor National Trust car park. Click here for location on Google Maps, postcode is S33 8WA.
This is a National Trust car park and free for members. If you're not a member, you can pay online using paybyphone (there is no actual parking machine).
There is roadside parking available, but please only use the designated laybys and park responsibly. However, by parking at the National Trust car park, you are supporting the work that goes in to maintaining this area.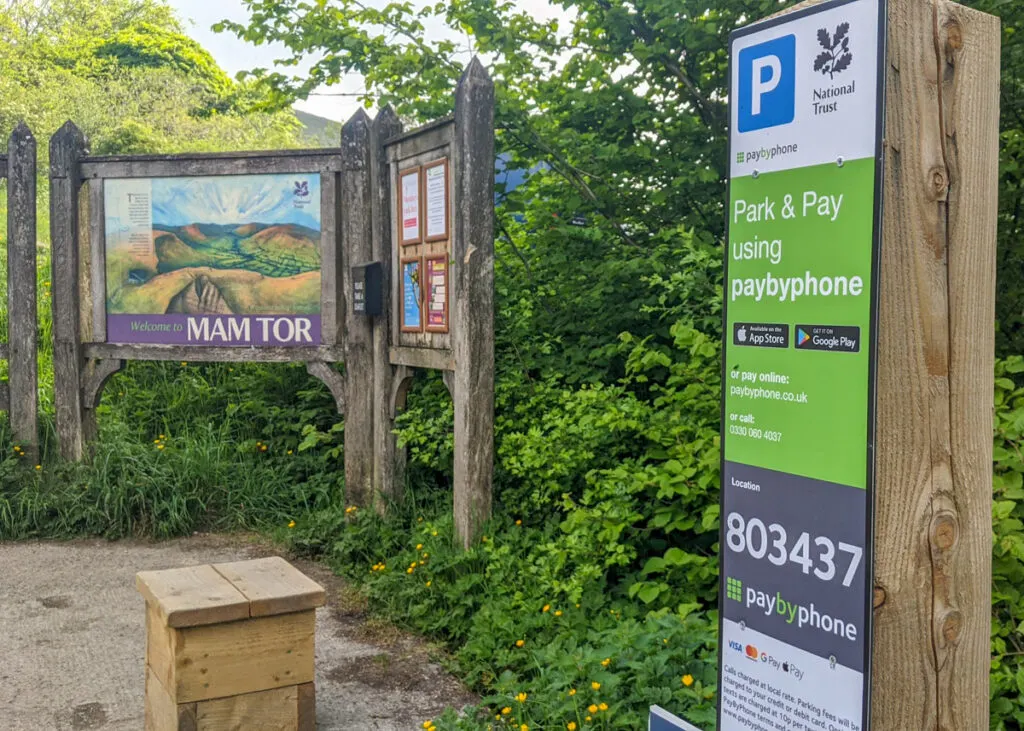 Does Mam Tor get busy?
It does get exceptionally busy over the school holidays and weekends. Try and arrive before 10am to get a parking space, or otherwise arrive later in the day to avoid the crowds. If you can, visit during the week.
You may have to wait to get a photo at Mam Tor trig point, but this is never too long a wait.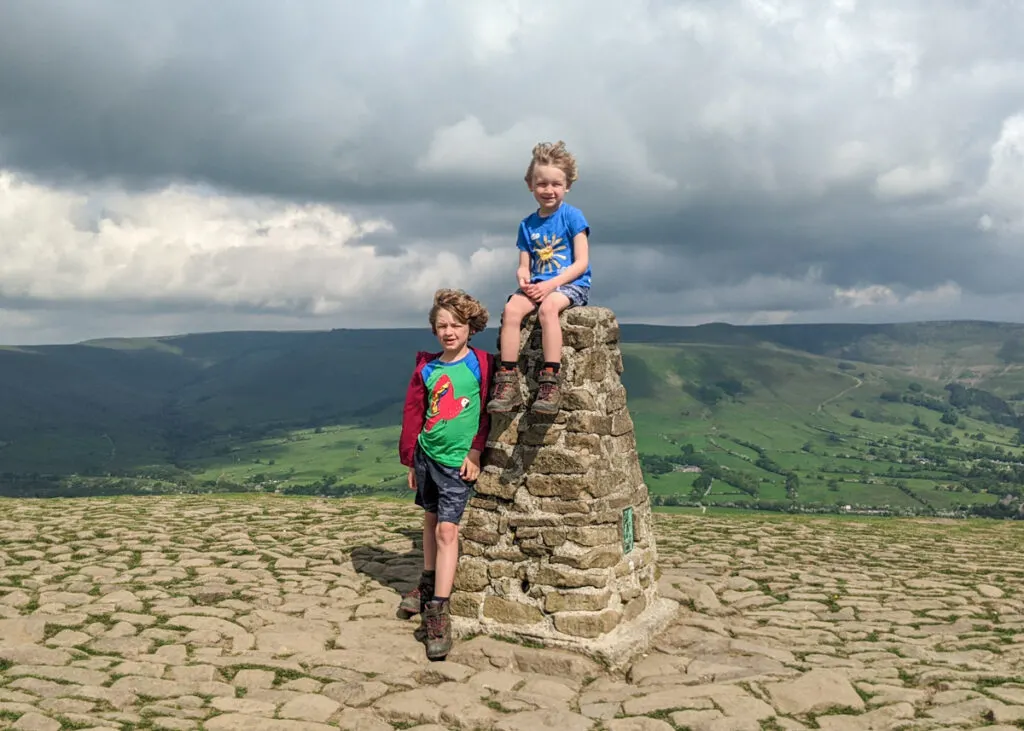 Is there a path up Mam Tor?
Yes, from the back of the Mam Tor National Trust car park (opposite the car park entrance) there is a well marked footpath that leads to the summit of Mam Tor.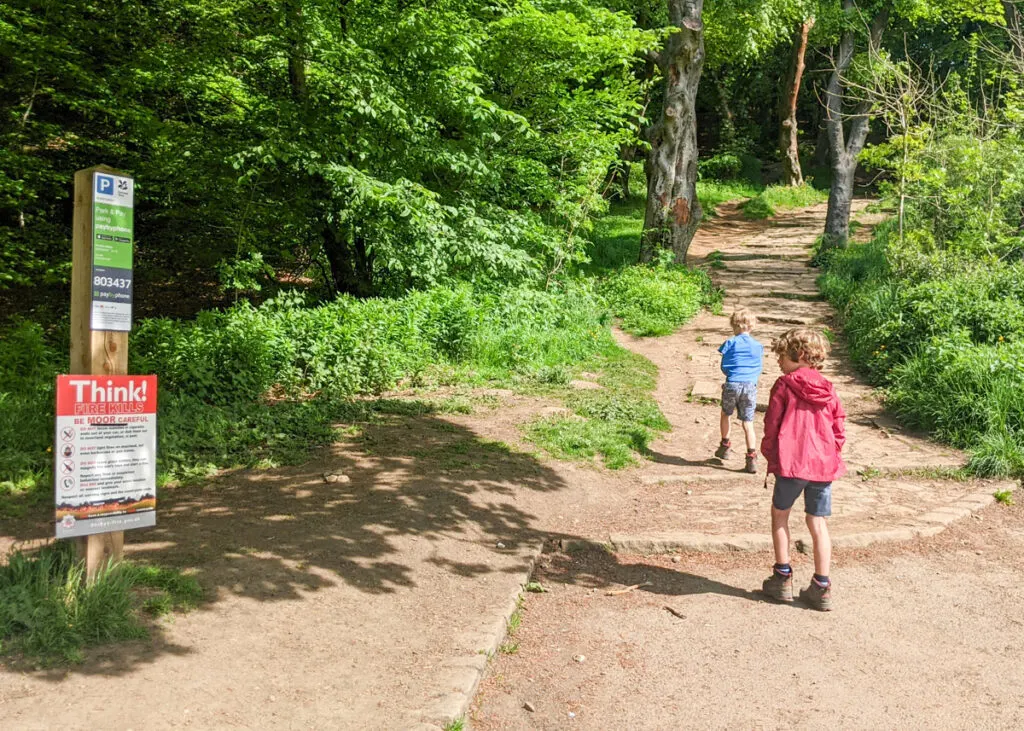 Follow this around to the right to meet a bend in a road, where there is another footpath leading up through a wooden gate.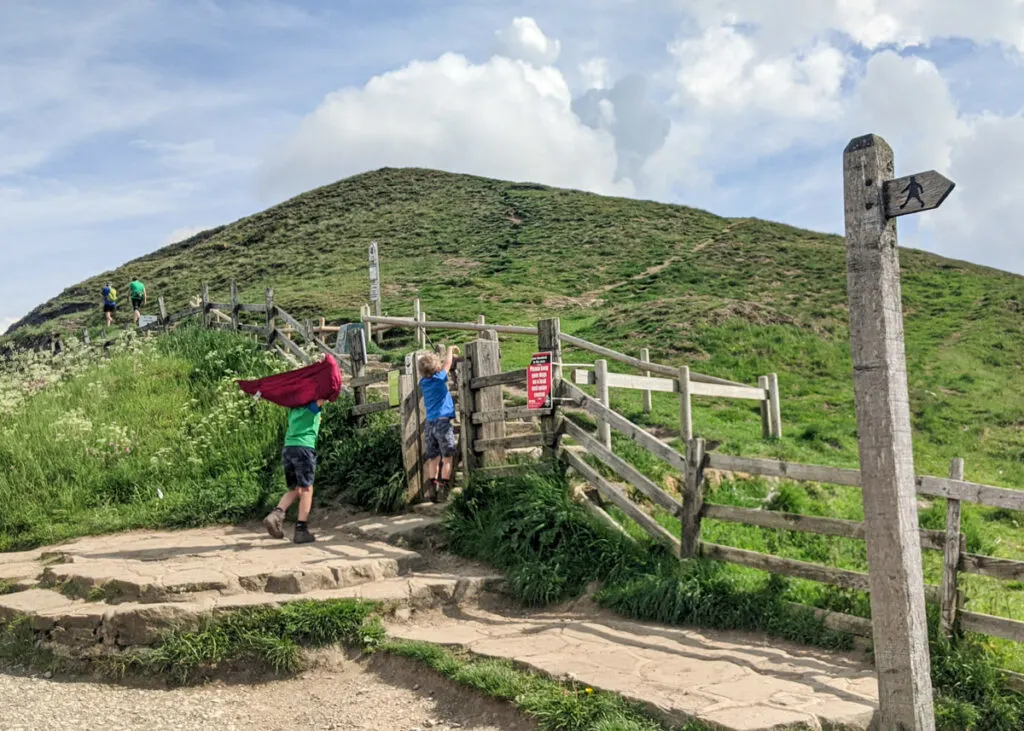 Continue along the flagstone steps (please stick to the path to avoid footpath erosion) all the way to the summit. Don't forgot to stop to take in the views (and catch your breath!)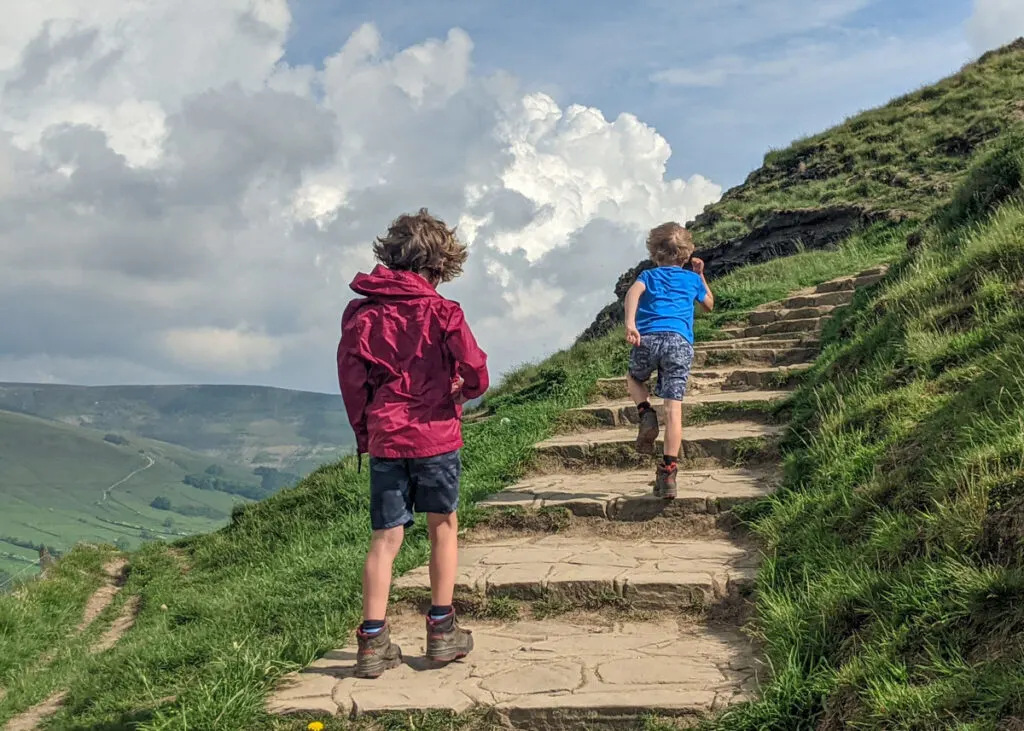 Map for getting to Mam Tor
Is Mam Tor a difficult walk?
Whilst it's a relatively steep climb, the summit of Mam Tor is only a 550 metre walk from the Mam Tor National Trust car park. So take it steady and you'll be fine. This is very doable for young kids, and your toddler may even be up for the challenge to perhaps bag their first trig point!
As the path to Mam Tor is mostly paved with flag stones, it's quite even underfoot. However, do note that in the winter months that these flagstones get very icy and can be rather treacherous. It may be an idea to take crampons when it's very icy!
Do you need walking boots for Mam Tor?
Whilst hiking boots are advised, if you don't have any, trainers with a good grip will do. However, if you plan on doing longer hikes, it's worthwhile investing in a pair of hiking boots.
Just don't attempt Mam Tor in flip flops or sandals!
Is Mam Tor pram friendly?
We don't advise taking a pram. It's best to put very little ones in a sling or carrier. Although toddlers may like to take on the challenge!
If you prefer to walk with a pram or buggy, please check out our tried and tested Peak District pram friendly walks.
Can dogs go up Mam Tor?
They can indeed! Although, please keep dogs on a short lead from 1st March to 31st July to help protect the Peak District's rare birds, and avoid disturbing nests and chicks.
Feeling good at the summit and want to continue for a longer Mam Tor walk?
Then check out our 4.1km Mam Tor walk that continues along Great Ridge, down to Hollins Cross, and then back along Broken Road.
What to do after visiting Mam Tor
Check out our guide for things to do in Castleton. Or if you want to explore further afield, check out our guide to days out in the Peak District.
---
You may also like to read:
Ladybower Reservoir walk
Dovedale walk
Peak District pub walks