Peak District Kids writer: Helen from Little Puddle People
The Peak District National Park is very limited for places to paddle board. But if your are looking for a location more generically in Derbyshire for paddling boarding, Whaley Bridge, just outside the national park boundary near Buxton, is a good option. Another is Cromford Canal, near Matlock. But here, we're going to chat about Whaley Bridge Wharf.
This article contains affiliate links. Should you click to purchase, it is at no additional cost to you, but I receive a small commission.
Whaley Bridge Wharf marks the end of the Peak Forest Canal which is thought to be one of Britain's most scenic waterways which extends for 15 miles. The area dates back to 1797 and would have been a busy place with connections to cotton mills, coal mining and the railway opening a few years later.
It really is a great place to paddle in a kayak, canoe or stand-up paddle board, especially with kids. There is ample free park right by the wharf, picnic benches, ducks and toilet facilities meaning it is easy to unload and set up gear. Plus, there is also a good footpath alongside the canal if you wish to walk or cycle this route.
The canal here is lined with trees and, despite the road running alongside, it is very tranquil and calm. A busy towpath with moored up house boats makes for great talking points as you travel along. The canal is home to some special birds including heron, kingfisher and waterfowl, and you will also spot fish.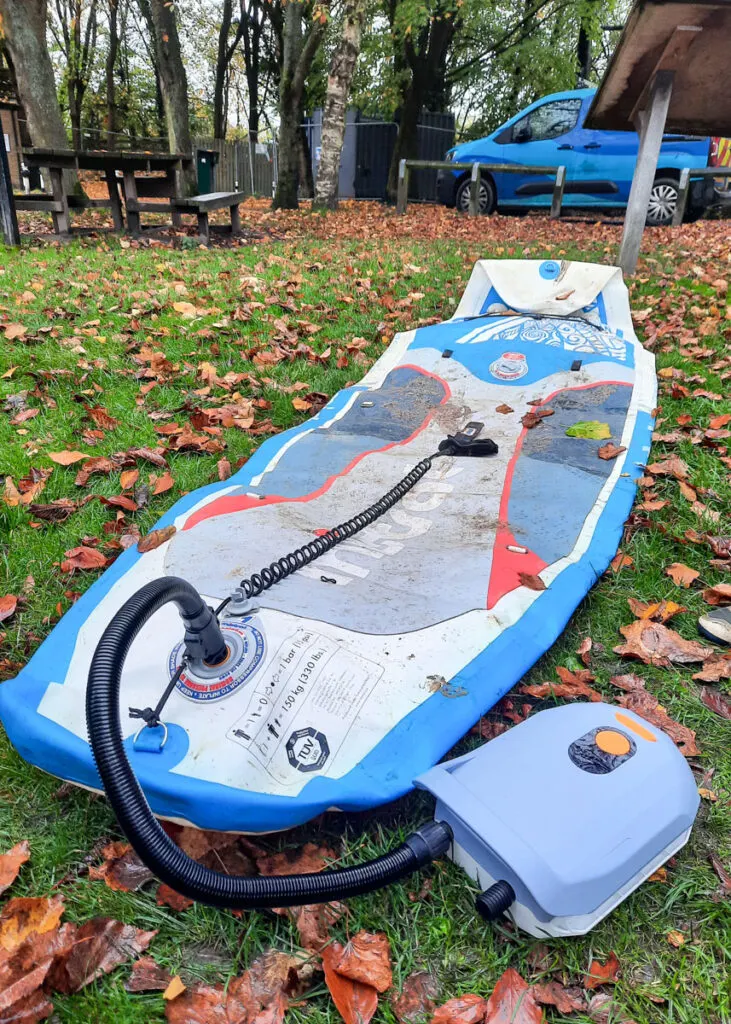 Getting a waterway license
In order to use the British Waterways you must have a license. Click here for more information about this and details on how to purchase.
Equipment
We took with us an inflatable three person kayak and a inflatable stand up paddle board. My mum owns the kayak and loves it when we invite her for watery adventures!
It is important to have the correct clothing and safety equipment with you for the activity this includes but is not exhaustive of a waterproof phone case, dry bag for valuables and buoyancy aid. For canal paddles we usually wear light weight gym wear and old trainers or neoprene shoes with a change of clothes and towel on standby just in case.
Need to know
The below are details of the paddle route we took from Whaley Bridge.
DISTANCE OF PADDLE: 2km
TYPE OF PADDLE: easy going paddle on flat waters
PARKING: Park at Canal Wharf Car Park, Tom Brads Croft, SK23 7SR. Click here for location on Google Maps. Parking is free all day! Although on the council website it says it is charged there are updated signs in the car park and no parking meters present.
PUBLIC TRANSPORT: Access by rail to Whaley Bridge station in the centre of town.
PADDLE HIGHLIGHTS: Seeing herons, fisherman and house boats from the water.
HOW LONG DOES IT TAKE: This paddle took us 1hour and 15 mins but this included several stops to swap people between kayak and paddleboard and child paddling pace!
FACILITIES: There are public toilets opposite the train station in the centre of Whaley Bridge (click here for location). We thoroughly recommend you pop into Little Fika cafe for some lunch and a play.
THE ROUTE
1. Follow the canal straight along until you reach the junction where the Cromford canal joins. Here we turned right and paddled a short section.
2. Travel over the river Goyt on a short aqueduct. We turned at the netting which was just before the second bridge (Bridge 57) and headed back to the junction. There was netting across the water preventing us from traveling to Bugsworth basin. Later we asked the trip boat crew who said there had been some closures on the Cromford Canal due to low water levels.
3. Back at the junction we turned right, heading further along to bridge 35 where we decided to turn back before the boys arms became too tired. You can continue on a lock free route right up through Furness Vale, New Mills, Disley and Marple Bridge if you have more stamina than us!
4. Once back the basin the boys refused to get out. We tied them up to a mooring point and enjoyed a hot chocolate while they floated around!
Further Information
High Peak Heritage Crafts are based in the old Transhipment Warehouse right beside the canal and well worth a mooch around. It also runs the local food bank, a second hand bookstore, and events.
There are also canal boat trips available from here with Phoenix Day Boat and The Judith Mary II.
We also very much recommend popping to Little Fika for a bite to eat after your aqua adventures. This café really does go the extra mile to welcome families with a small, designated play area, and picture menus for little ones.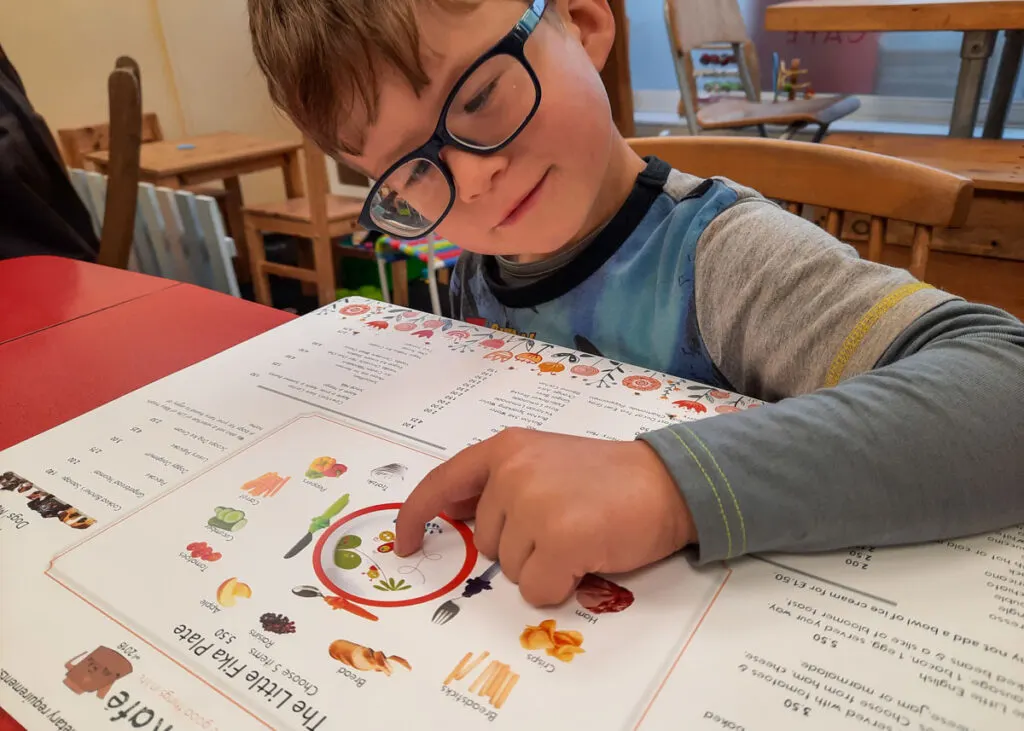 ---
You may also like to read:
Wild swimming and paddling spots in the Peak District
Peak District river walks
Things to do in Buxton with kids