Three Shires Head is where the counties of Derbyshire, Cheshire and Staffordshire meet at a waterfall and collection of pools on the River Dane. It's a stunning spot and a favourite Peak District wild swimming location. Even on a cloudy day it's perfect for a picnic and paddle; kids will spend ages walking over the boulders and dipping their toes into the icy cold waters. The waterfalls mark exactly half way around this Three Shires walk, so it makes for a perfect lunch stop.
The walk to the waterfalls and back is extremely pretty, and we rarely see other hikers until we get to Three Shires Head. It is easily one of our favourite Peak District family walks. The walk ascends gradually at the beginning and is also rocky in places, so ensure you're wearing good hiking boots. It's also handy packing a towel (or even swimmers) if you're planning on having a dip.
The alternative walking route to Three Shires Head is to park at this layby off the A54 and walk down (the footpath is on the hill just up from the parking). This is a good option if you want to maximise your swim and paddle time. This route is 1.2km each way and is initially a steep descent (which means a walk up hill when you've finished).
Please be warned that if you are swimming at Three Shires Head the rocks are very slippy, there is no phone signal here, and it's a 1.2km walk uphill to the nearest road. You may see people jumping into the deep section in front of the double waterfall, but this section is shallow enough for an adult to stand up in, so not advised.
Disclaimer: This post contains affiliate links. Should you click to purchase, it is at no additional cost to you, but I receive a small commission.
If you are planning a visit to the National Park, please arrive early or late in the day to avoid crowds if visiting over sunny weekends or school holidays. Please also take all litter home with you, don't bring BBQs and park your car in designated parking areas. Also, please use these walks as a guide; access and stiles may change.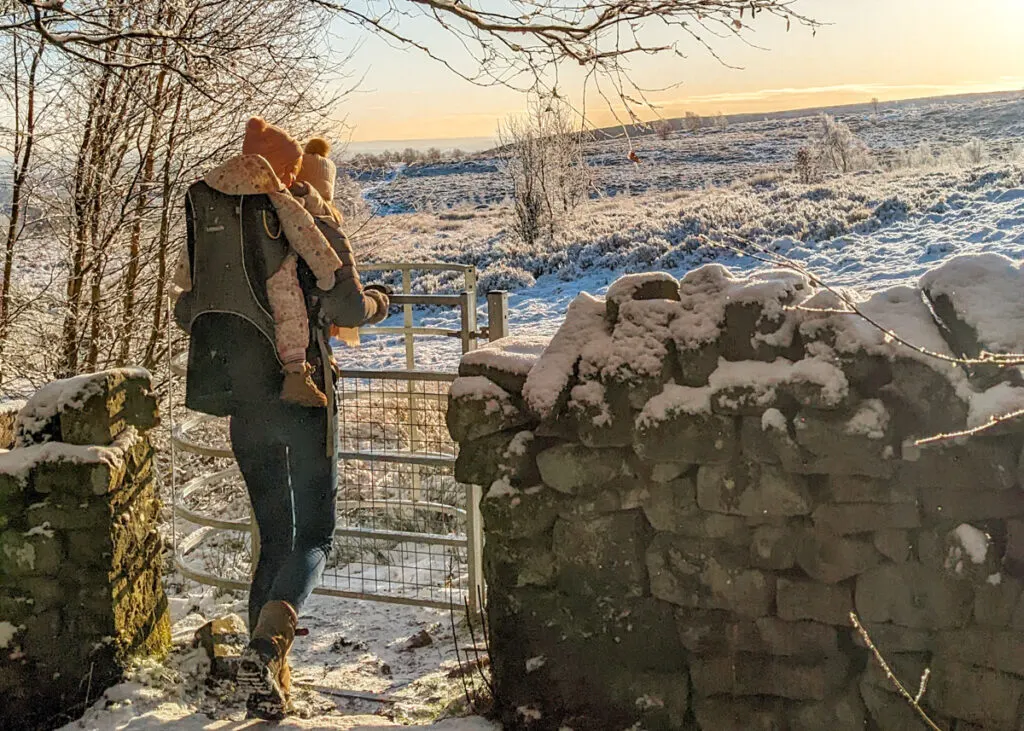 During the winter months, it's important to be extra prepared and safe when out walking and adventuring in the Peak District. The weather can change so quickly, especially on the exposed escarpments, and we don't want you to get caught out.
Read our top tips for safe winter walking with the kids.
FOLLOW US:
PARKING INFORMATION: Please do not rely solely on the postcode for parking directions. In the National Park, a postcode can cover a large area. Postcodes are only provided as guidance. Please either use the Google Maps point provided for every walk, or what3words.
Do check out our top tips for hiking with young kids, as well as our essential items to take on a family hike in the Peak District.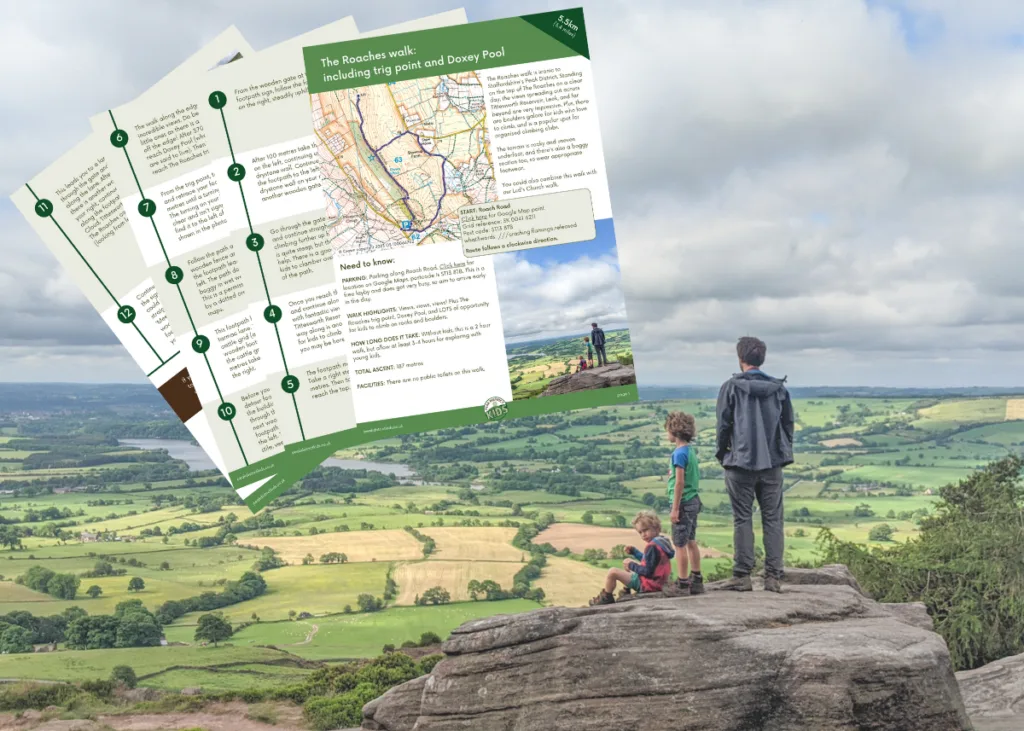 Download and print out our walking guides ready for your family walk. There are over 80 downloadable walk guides available, and these include all the main Peak District family walks, pram-friendly walks, and toddler walks.
Each printable download is just £1.50, whether it's a short 1km stroll or an epic walk up Kinder Scout.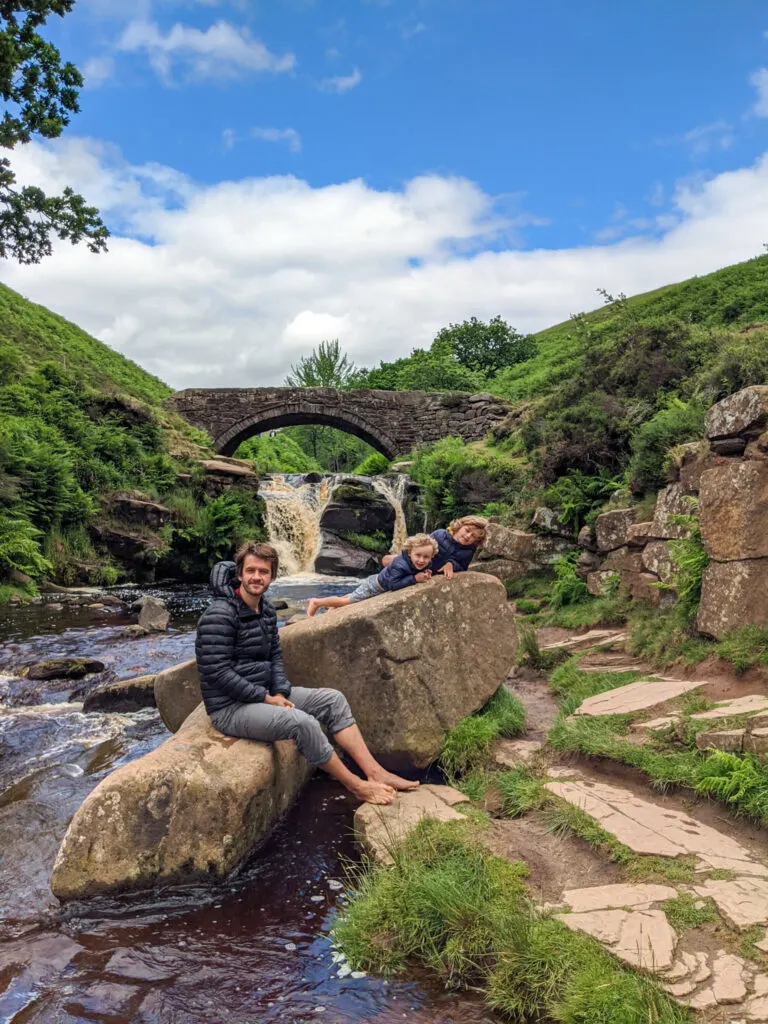 Map of the Three Shires Head walk
On all Peak District family walks it's a good idea to have an Ordnance Survey paper map with you, even if you have your phone on you. For this walk you need the OS Explorer Active Map OL 24 (White Peak). It's also a good opportunity to show young kids the map features and get them started with map reading.
This Three Shires Head walk follows the below OS Map in an anticlockwise direction.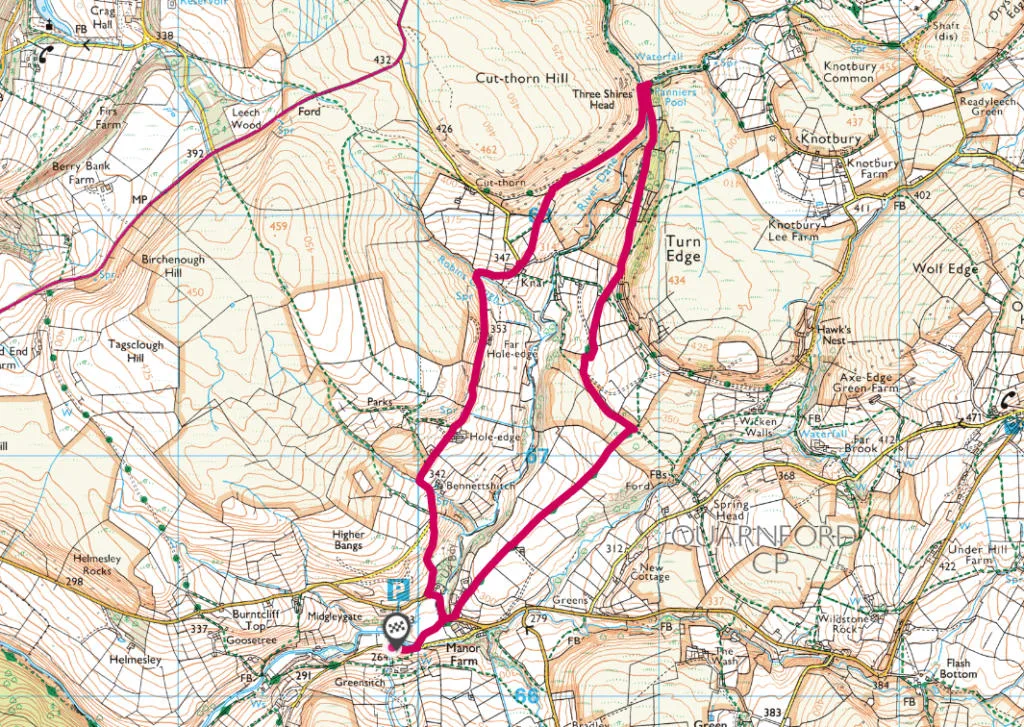 Get a printable download of this walk
Want to print off this walk guide rather than rely on your mobile? Then click here to download the PDF to print out at home. Perhaps print out a copy for the kids to follow the step-by-step directions and/or photos? It's a great way to get them engaged with the walk and gives them a sense of responsibility.
All printable downloads are £1.50 each. Click here for the full list of Peak District Kids printable downloads.
Need to know
DISTANCE OF WALK: 6.2km / 3.9 miles

TYPE OF WALK: circular

PARKING: There is free parking at Gradbach Car Park. Click here fore Google Map point, post code is SK17 0SU. This car park gets full quickly at weekends and school holidays (it's also popular for those visiting Lud's Church). Aim to arrive before 9am to secure a space.

WALK HIGHLIGHTS: Very pretty views, and a chance to paddle in the water (or even have a dip!) half way round the walk at Three Shires Head.

HOW LONG DOES IT TAKE: Without kids, this is a 1.5 – 2 hour walk. However, with stops along the way including a paddle and picnic at Three Shires Head, allow for 3 hours with younger kids.

TOTAL ASCENT: 182 metres

FACILITIES: There are no public toilets or eateries along this walk.
The route
START: Gradbach car park
Click here for Google Map point
Grid reference: SJ 9989 6620
Post code: SK17 0SU
what3words: ///develop.entitles.bonus

Route follows an anticlockwise direction.
The footpath is not obvious in places, so please take an OS Map with you. The below photos and instructions should be used as a guide only. Remember that places can look very different from season to season.
1. Start your walk at the corner of the car park. Follow the footpath along the stream to the wooden footbridge and cross over. On the other side, walk diagonally across the field to the gate leading out to the road.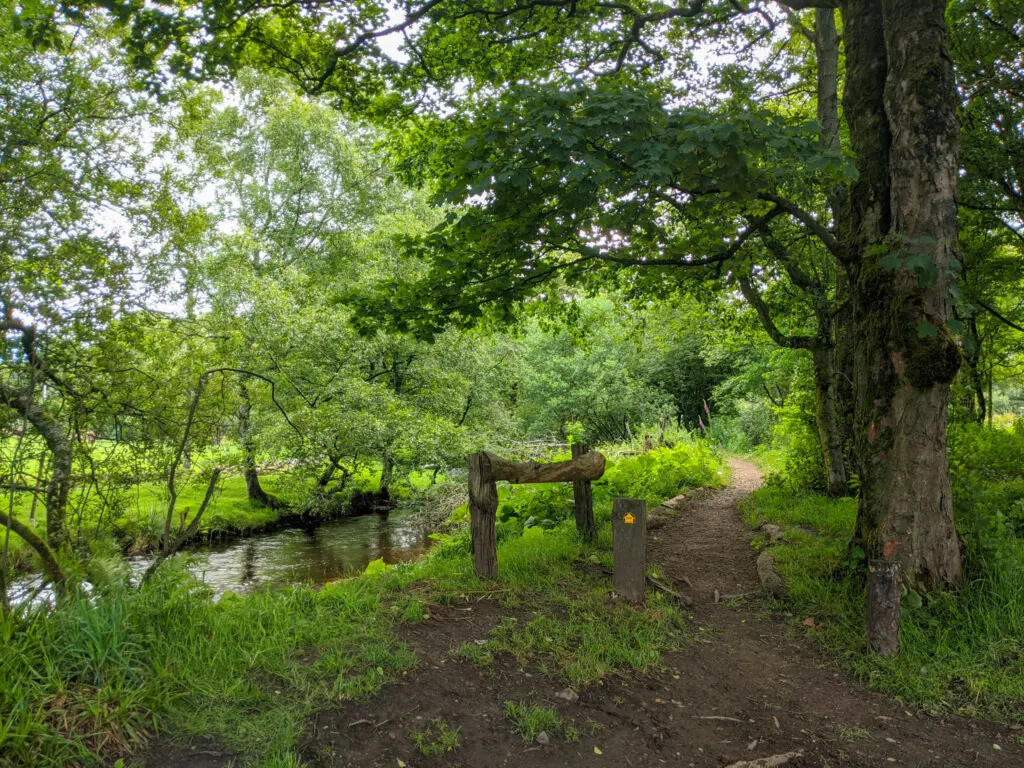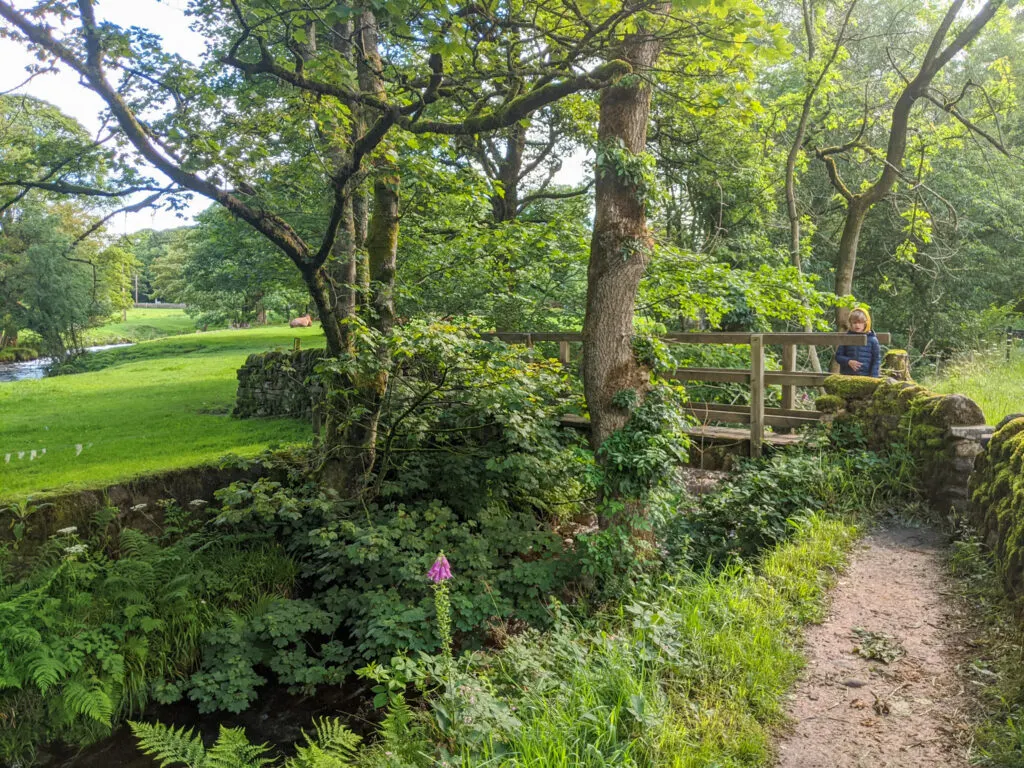 2. At the road, turn right and walk up the hill, around the bend. Notice the footpath sign next to a driveway on your left. Follow the footpath sign past the house and then go through this gate on the right.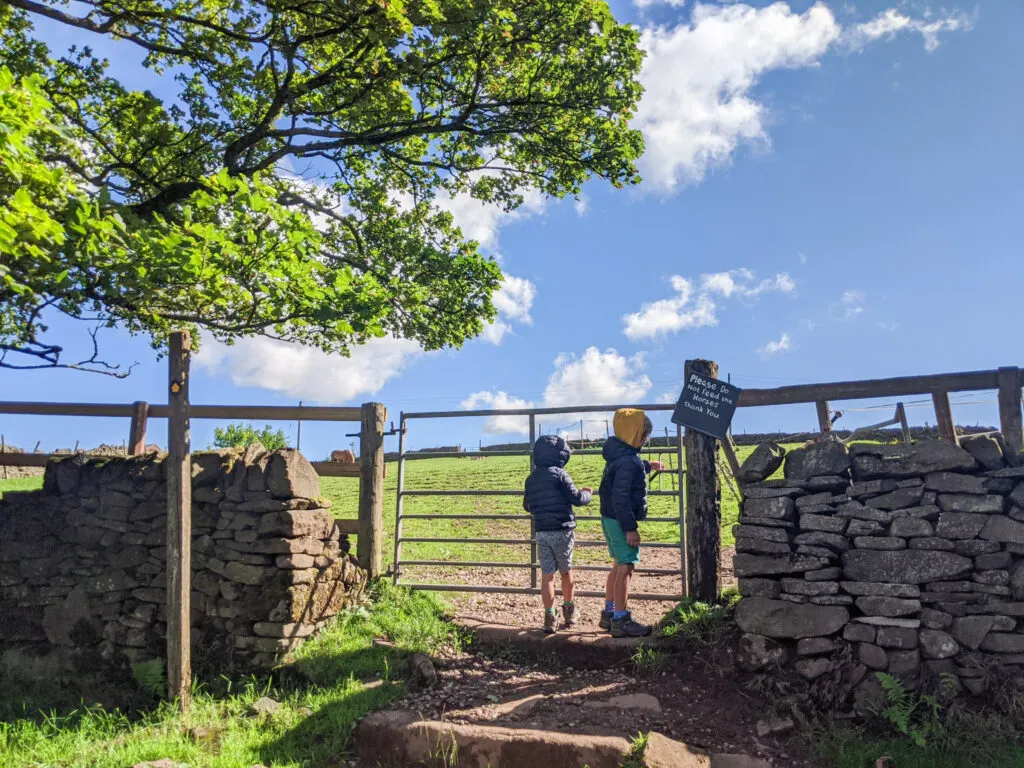 3. It's then a gradual ascent across the fields, walking with the drystone wall on your left. The views are lovely.
4. At the top of the hill, two footpaths intersect. Take the footpath through this gate on the left (below photo) and follow it across the fields.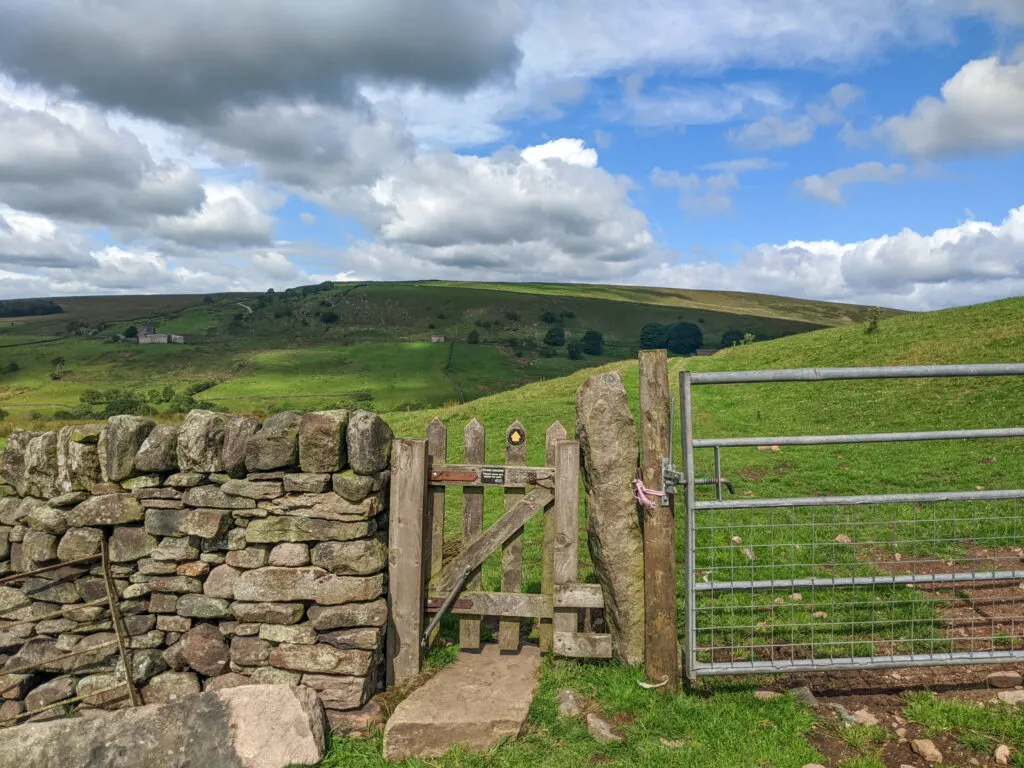 5. When you meet this track below, continue walking along it for 100 metres. You will then see a footpath climbing up on your right.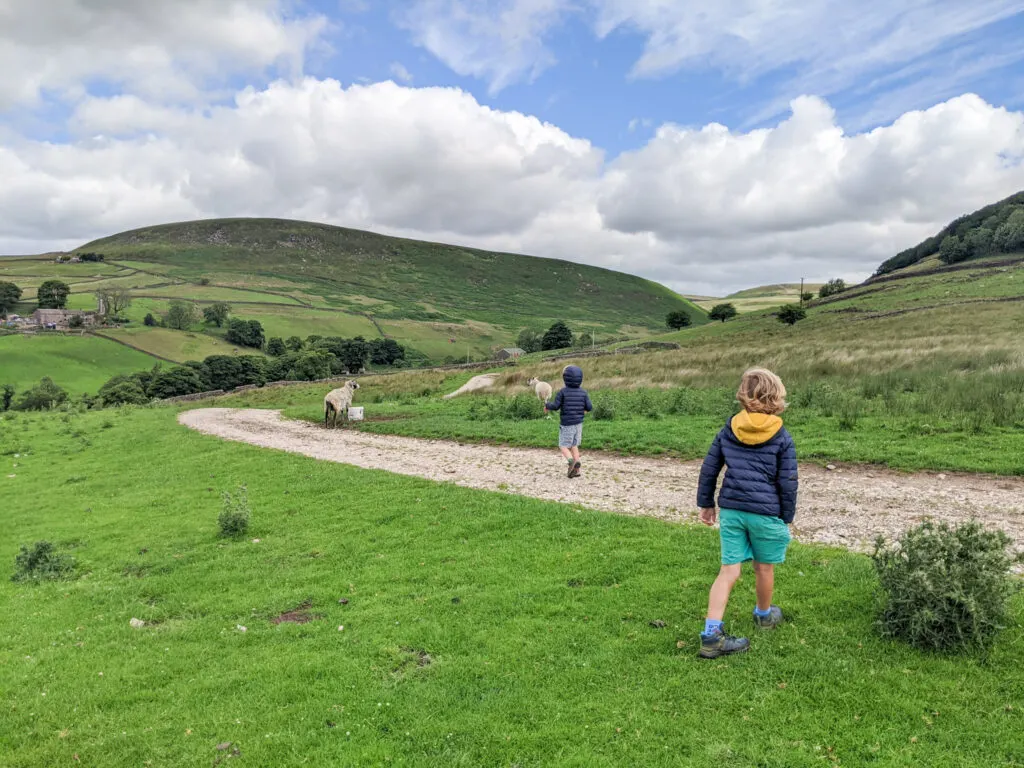 6. Follow this footpath up to this track shown below. Then follow this track for 900 metres all the way to Three Shires Head.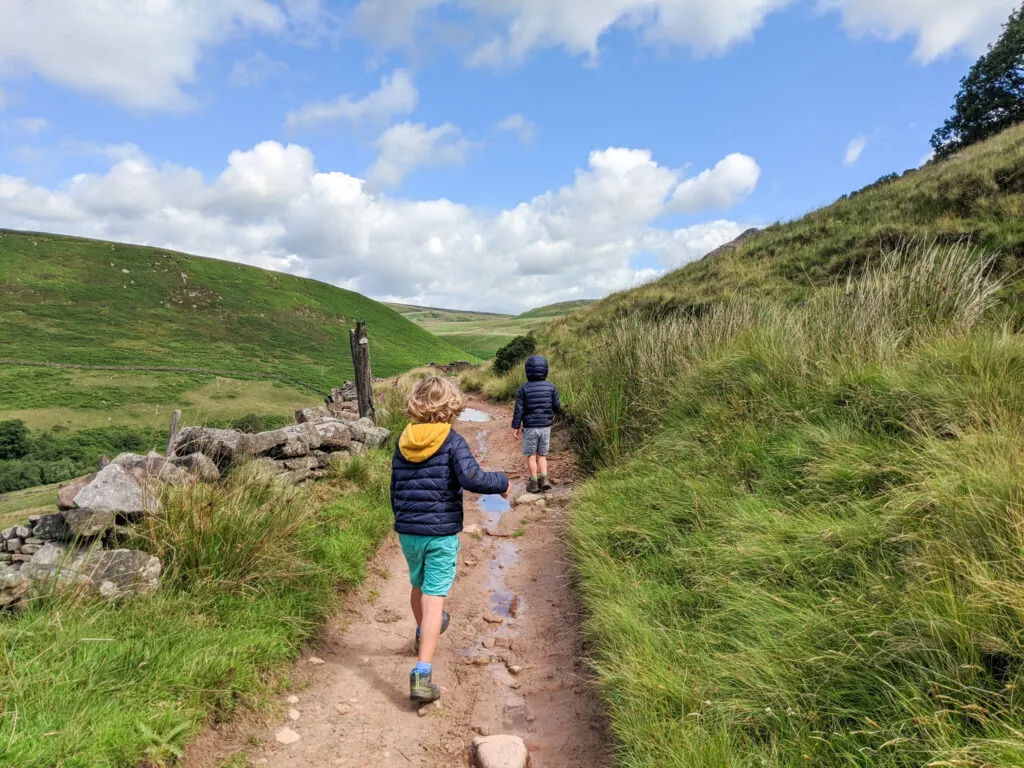 7. It's picnic time! Such a lovely spot. Take off your hiking boots and enjoy a little paddle. The rocks can be slippery in places, so take care.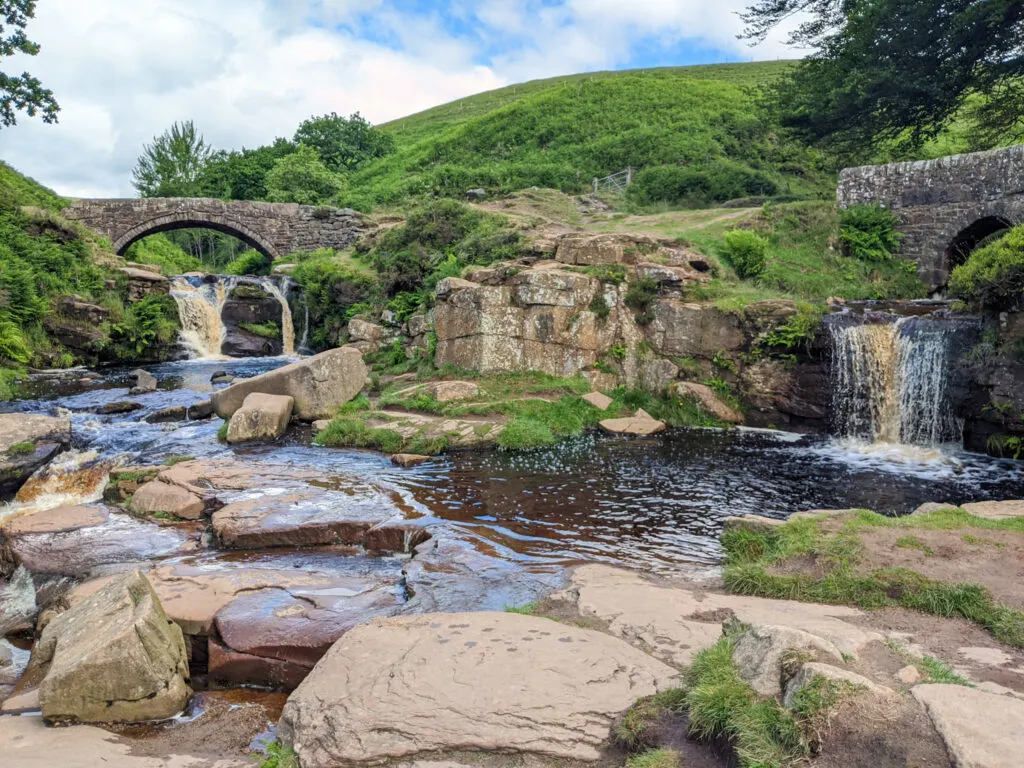 8. When you're ready to start heading back, cross over the bridges and start walking up the path on the other side of the river. The river is now on your left and you are walking downstream.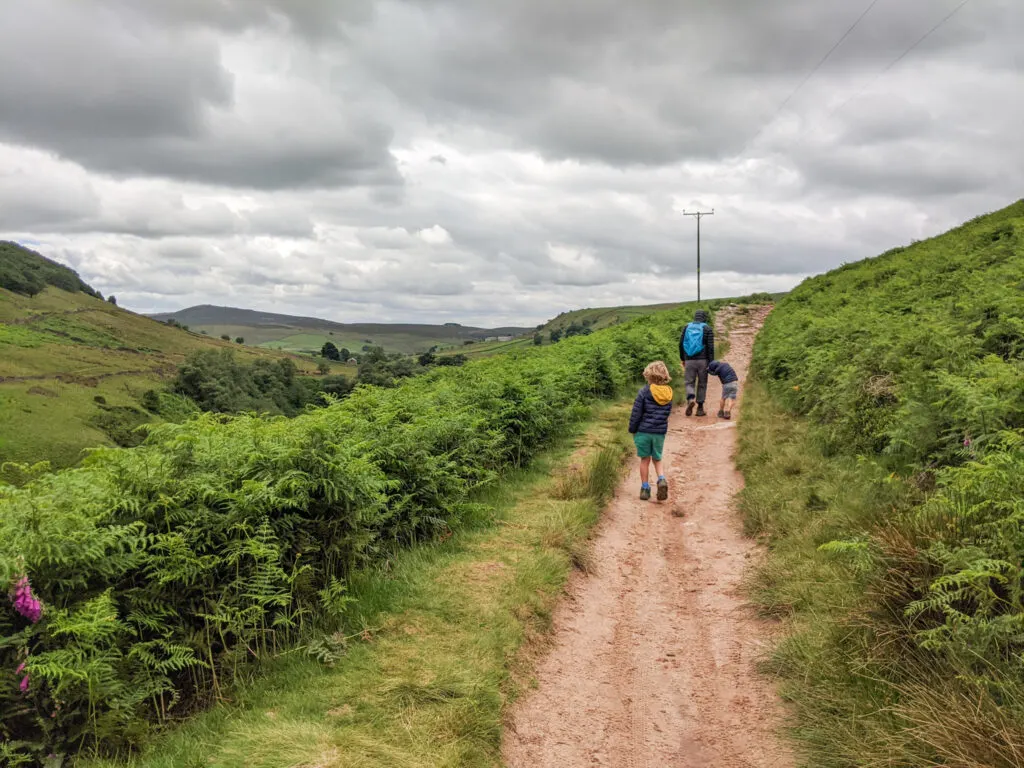 9. About 500 metres along the track on the left, you will notice a yellow footpath sign. Follow this across the fields towards the farm house. At the third wall, make sure you take the footpath on the left.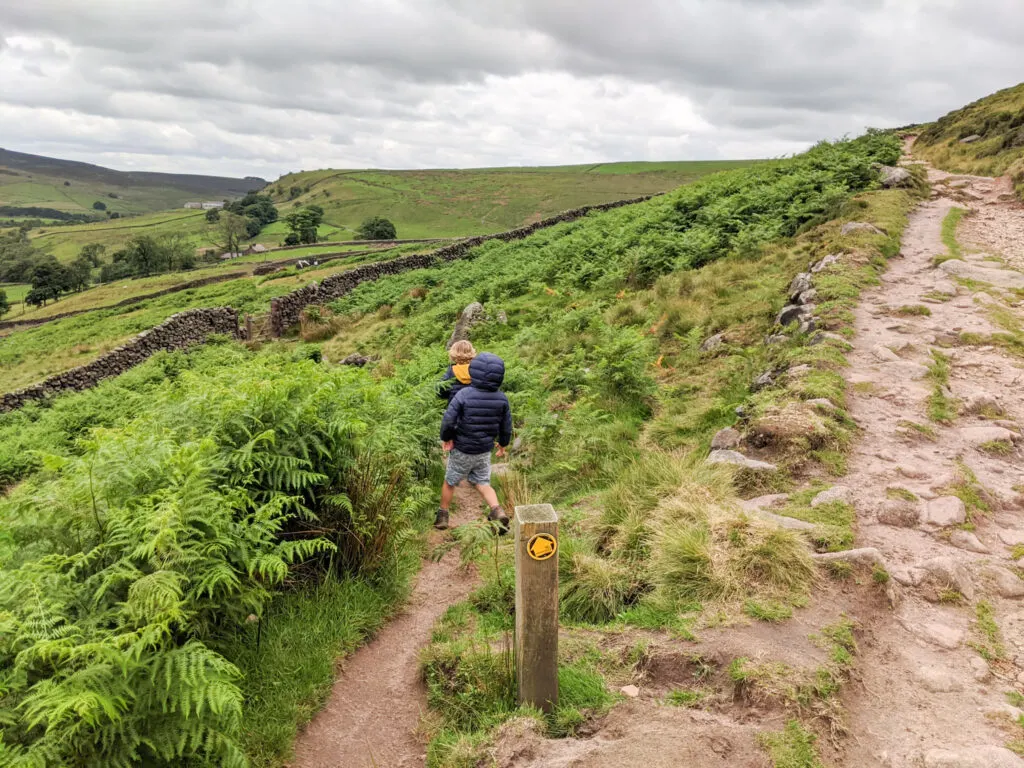 10. This then brings you out onto a lane. Cars do drive down here, but you're unlikely to see any and there are gates across the lane in places. Follow the lane to the left and continue for 1.5 km.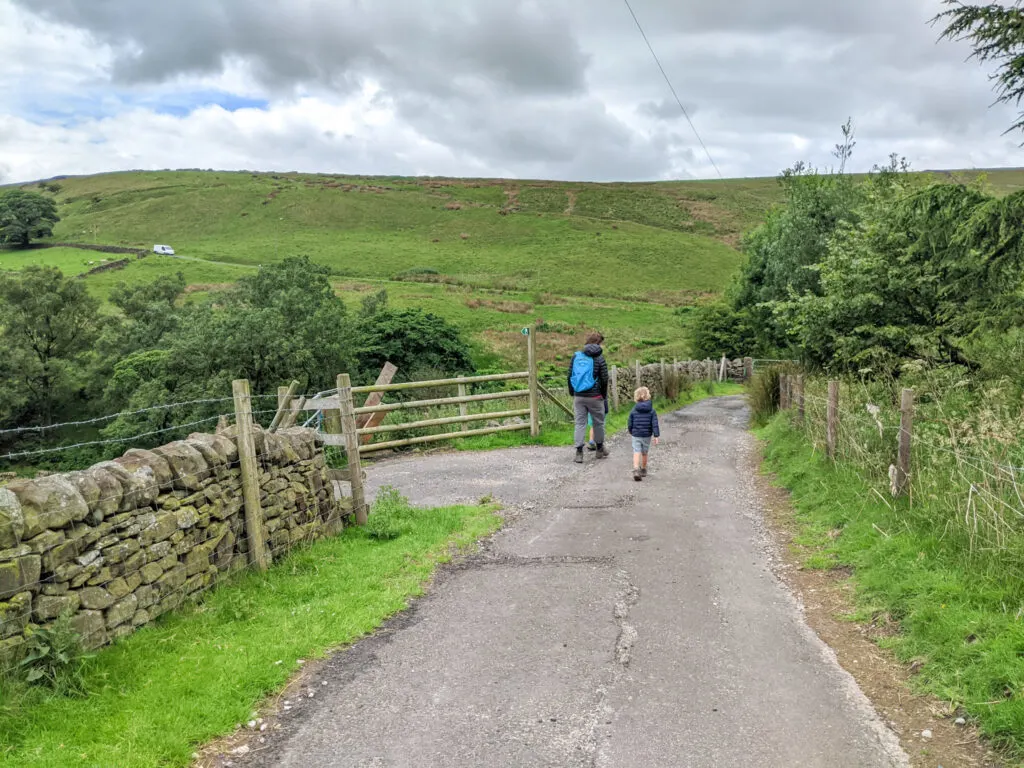 11. Just after Bennettshitch Farm, there is a footpath on the left. Follow this down to the road. When you reach the road you may spot your car park through the trees! You're almost there.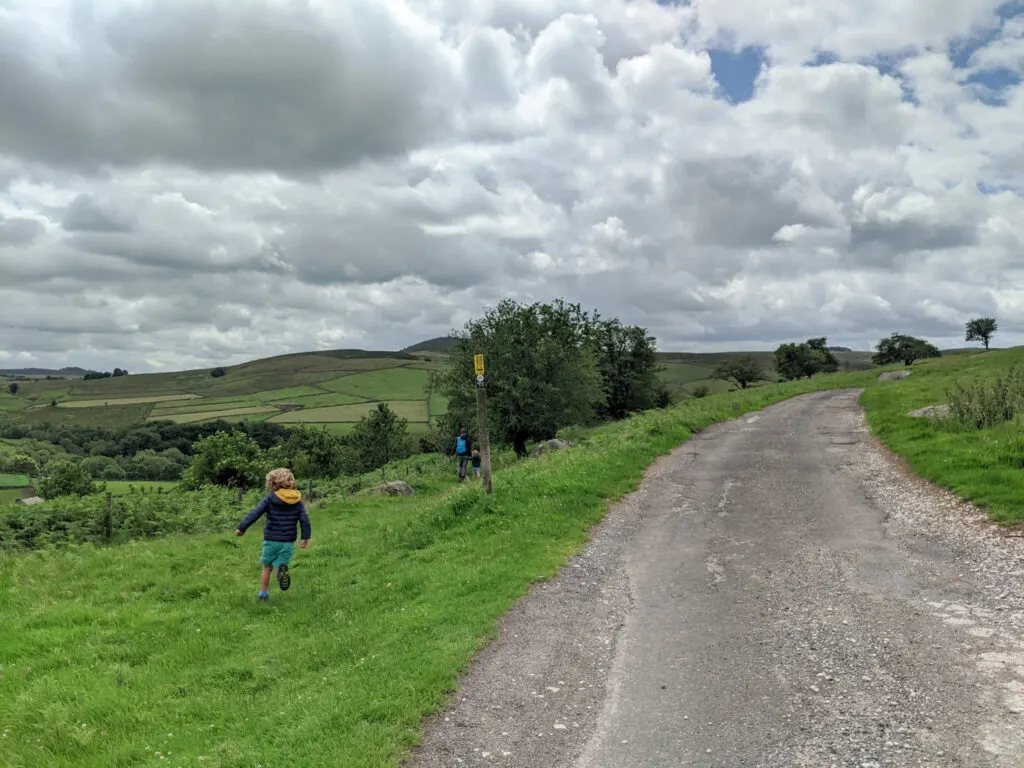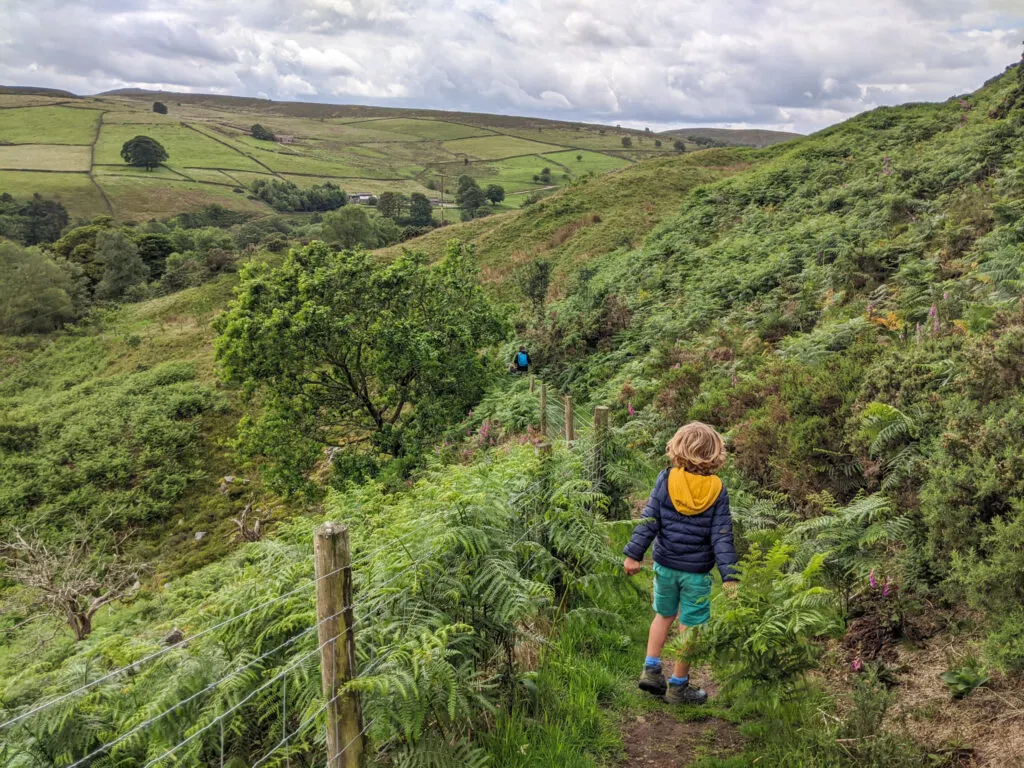 12. Once you reach the road, turn left and continue for 150 metres over bridge until you meet the gate you walked through at the beginning of the walk. Retrace your footsteps through the gate, across the field to the footbridge, and back to the car park.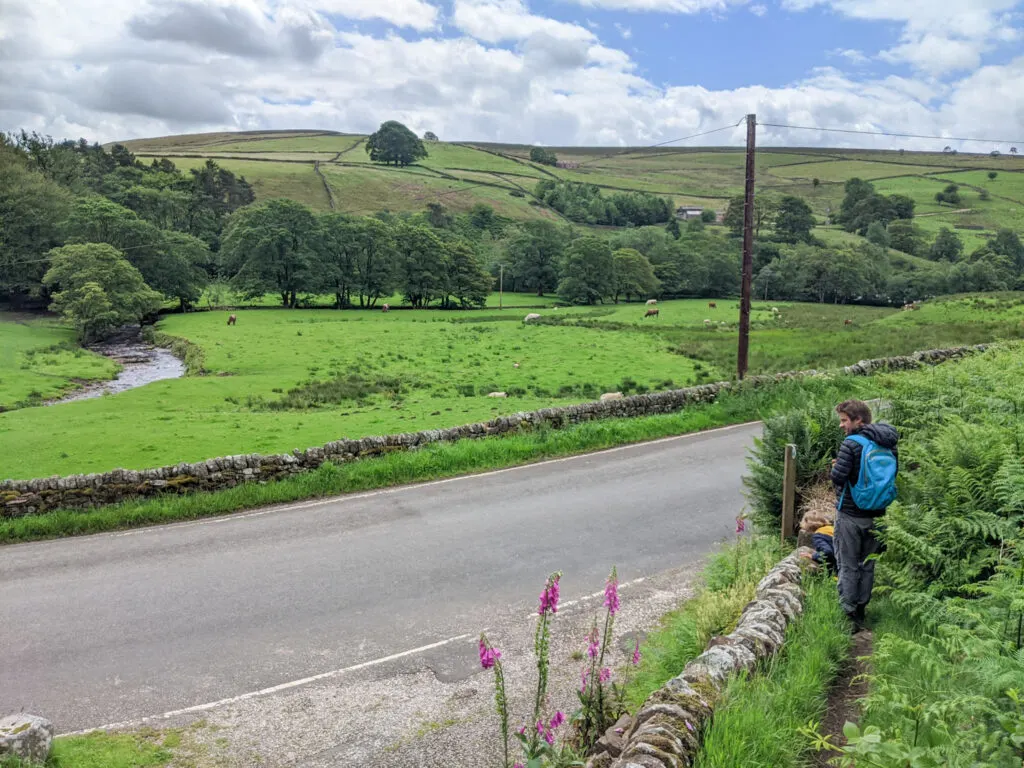 After your walk
Pop to Blaze Farm for some of the best homemade Peak District ice-cream or cake. There are farm animals to see and there is a small play area at the back.
Alternatively, head in to Buxton, which is only a 15 minute drive away. Check out our top things to do in Buxton with kids.
The Knights Table is also nearby, with its knight-themed decor. Make sure you pre-book as it's very popular at weekends and school holidays.
---
You may also like to read:
Lud's Church walk (5.4km): NOT from Gradbach
Things to do in Buxton with kids
Blaze Farm, Cheshire: a family fun day out in the Peak District