This Edale Station to YHA Castleton Losehill walk forms Day 1 of a 3-day hike from Edale to Grindleford, staying at YHAs and using the Hope Valley Line to return to Edale from Grindleford by train. Head over to the Edale to Grindleford multi-day hike guide for a full overview, including kit list, meals, what you can expect at the YHAs, and other tips.
Starting with a steady climb up from Edale Station, Day 1 makes the most of the epic views along the Great Ridge between Mam Tor and Lose Hill. On one side you look down into the Hope Valley and over to Kinder Scout, and on the other is Castleton and the dales rolling towards the White Peak. It truly is one of the most spectacular (but also busiest) footpaths in the Peak District. The stretch down to YHA Castleton Losehill from Lose Hill then leads you through farmland.
Once you arrive at YHA Castleton Losehill, there is a small bar for a celebratory beer for the adults and ice-lolly for the kids, as well as a huge outdoor garden with benches and a box full of outdoor games. It's just a 10 minute walk to the nearest Castleton pub, Ye Olde Cheshire Cheese Inn, for dinner.
Do check out our YHA Castleton Losehill review if you are planning to book.
If you would like to treat this as a day walk, separate from the 3-day Edale to Grindleford walk, to get back to Edale you will need to take a bus from Castleton to Hope, and then the train from Hope to Edale.
Disclaimer: This post contains affiliate links. Should you click to purchase, it is at no additional cost to you, but I receive a small commission.
If you are planning a visit to the National Park, please arrive early or late in the day to avoid crowds if visiting over sunny weekends or school holidays. Please also take all litter home with you, don't bring BBQs and park your car in designated parking areas. Also, please use these walks as a guide; access and stiles may change.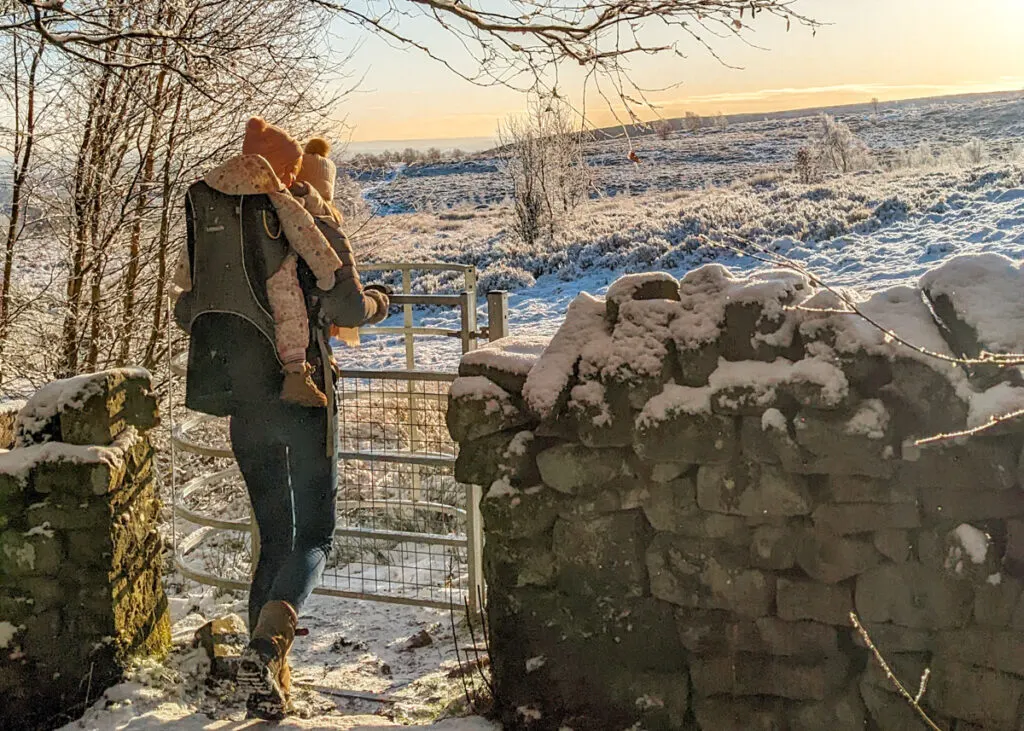 During the winter months, it's important to be extra prepared and safe when out walking and adventuring in the Peak District. The weather can change so quickly, especially on the exposed escarpments, and we don't want you to get caught out.
Read our top tips for safe winter walking with the kids.
FOLLOW US:
PARKING INFORMATION: Please do not rely solely on the postcode for parking directions. In the National Park, a postcode can cover a large area. Postcodes are only provided as guidance. Please either use the Google Maps point provided for every walk, or what3words.
Do check out our top tips for hiking with young kids, as well as our essential items to take on a family hike in the Peak District.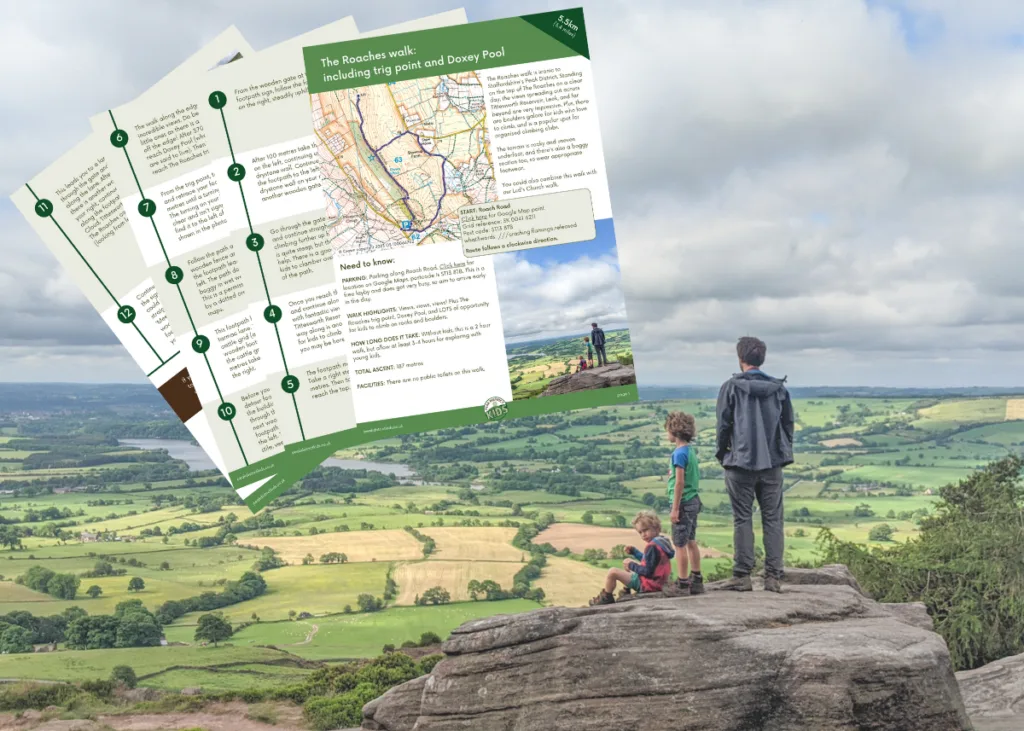 Download and print out our walking guides ready for your family walk. There are over 80 downloadable walk guides available, and these include all the main Peak District family walks, pram-friendly walks, and toddler walks.
Each printable download is just £1.50, whether it's a short 1km stroll or an epic walk up Kinder Scout.
Edale Station to YHA Castleton Losehill walk map
On all Peak District family walks it's a good idea to have an Ordnance Survey paper map with you, even if you have your phone on you. For this walk you need the OS Explorer Map OL 01 (Dark Peak). It's also a good opportunity to show young kids the map features and get them started with map reading.
This walks follows a linear route.
Get a printable download of this walk
Want to print off this walk guide rather than rely on your mobile? Then click here to download the PDF to print out at home. Perhaps print out a copy for the kids to follow the step-by-step directions and/or photos? It's a great way to get them engaged with the walk and gives them a sense of responsibility.
All printable downloads are £1.50 each. Click here for the full list of Peak District Kids printable downloads.
Please note that your download link expires 72 hours from order, so make sure you save your PDF somewhere where you'll remember it. If you are unsure where your download folder is on your mobile device, we recommend you download the PDF on your laptop or desktop.
Need to know
DISTANCE OF WALK: 8.1km / 5 miles

TYPE OF WALK: linear walk with steep uphill and downhill sections

PARKING: Edale Car Park, which is very close to the station. Click here for location on Google Map, postcode S33 7ZQ. The pay machine is cash only or your can use PayByPhone; parking for 4-10 hours is £6, 24 hours is £7, click here for current parking fees. Arrive early at weekends and school holidays as this car park gets exceptionally busy, although there is an overflow car park further along the main road (£5 all day).

PUBLIC TRANSPORT: The Hope Valley Train Line between Sheffield and Manchester stops at Edale Station, where this walk starts.

WALK HIGHLIGHTS: Mam Tor, The Great Ridge, Hollins Cross, Lose Hill, and some of the best views in the Peak District.

HOW LONG DOES IT TAKE: This walk can be done in 3.5 hours, but allow a good 5+ hours to do this walk with kids.

TOTAL ASCENT: 428 metres

FACILITIES: There are public toilets at Edale car park and at YHA Castleton Losehill. On the first section of the walk from Edale Station, there is a honesty box outside Hardenclough Farm to purchase snacks. There are no other facilities along this walk.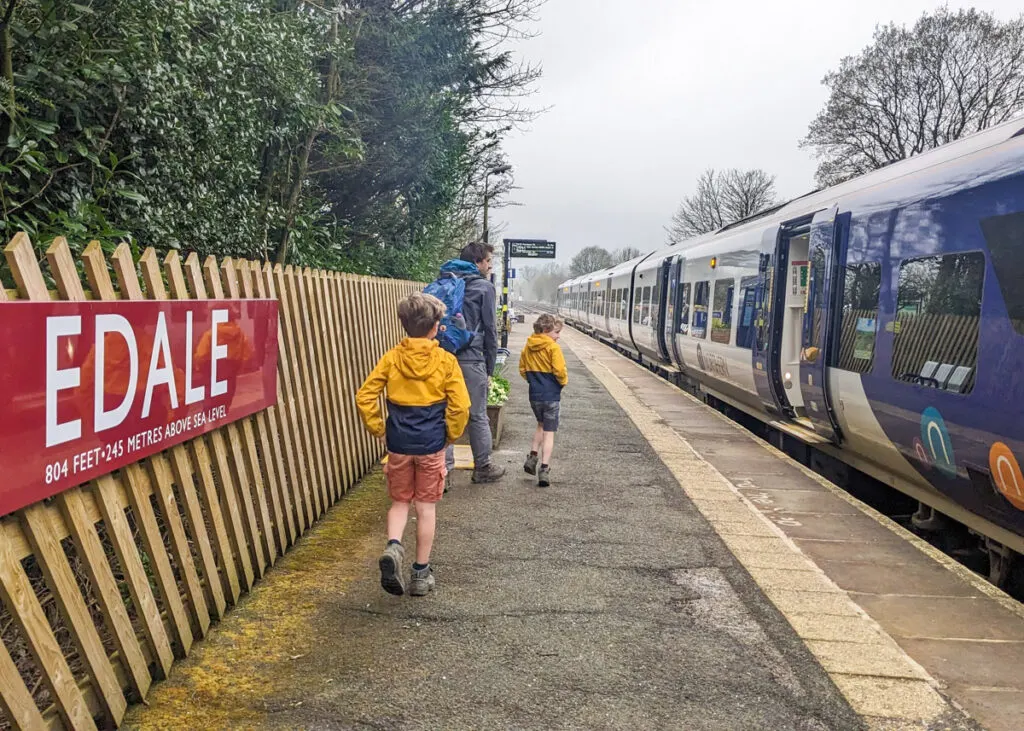 The route
START: Edale Railway Station
Click here for Google Map point
Grid reference: SK 1233 8536
Post code: S33 7ZA
what3words: ///basically.whistling.cute

This is a linear route.
1. From the platform at Edale Station, follow the 'Way Out' sign along a little alleyway, then turn left along the road, passing the Penny Pot Café on your left. At the road junction, take a right, passing Edale car park on the left.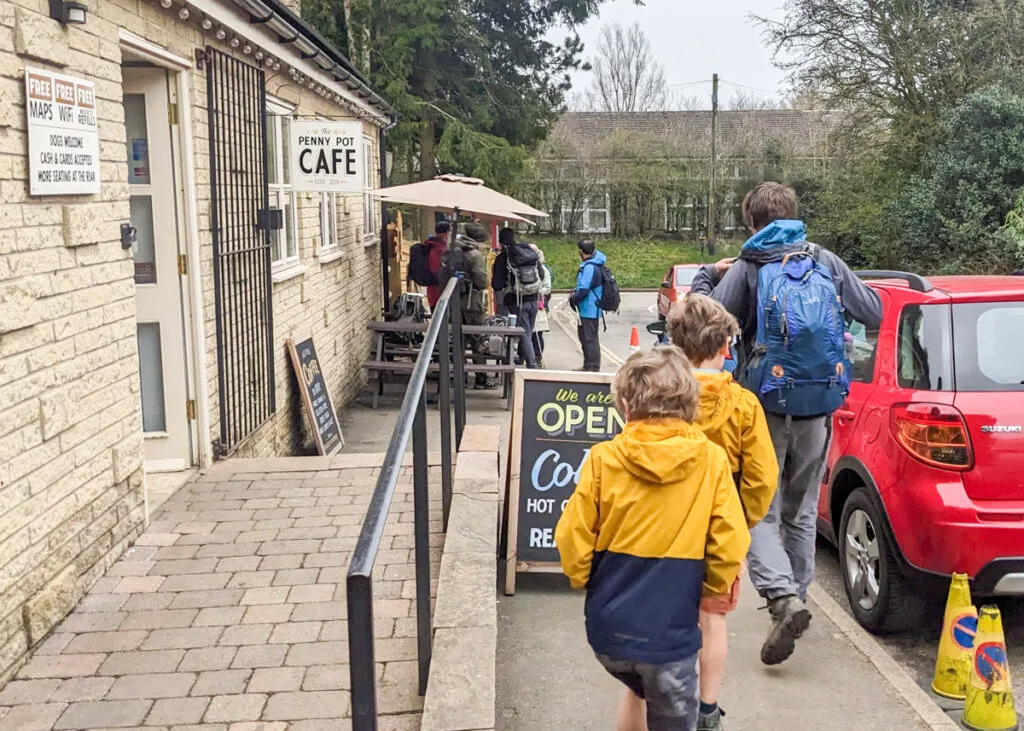 2. At the main road take a right and walk 800 metres along the road to take a footpath on the left (just past the National Speed Limit sign). This is the footpath that leads you up towards Mam Tor.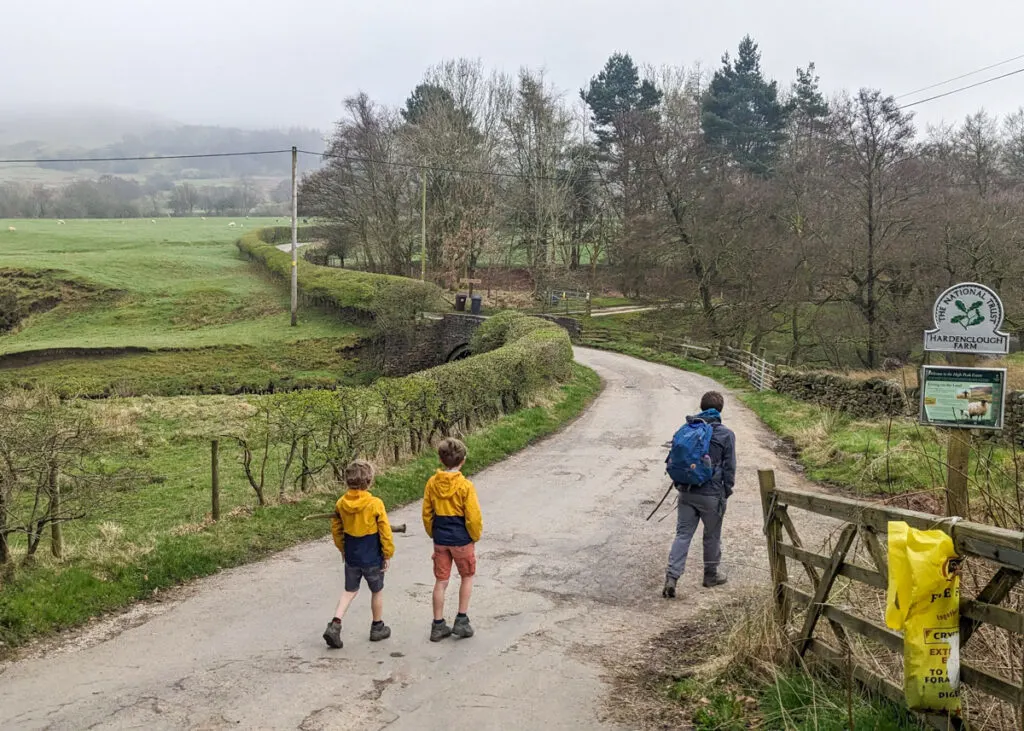 3. You will pass Hardenclough Farm where there's an honesty box to purchase snacks. 220 metres on from here, the path splits in two. Continue the tarmac path that leads around to the left, up to another farmhouse, called 'Greenlands'.
4. To the left of the farmhouse is a gate with two footpaths waymarked by blue arrows. Walk through the gate and take the footpath on the right. After walking through another gate, continue along this footpath, steadily climbing out of the valley.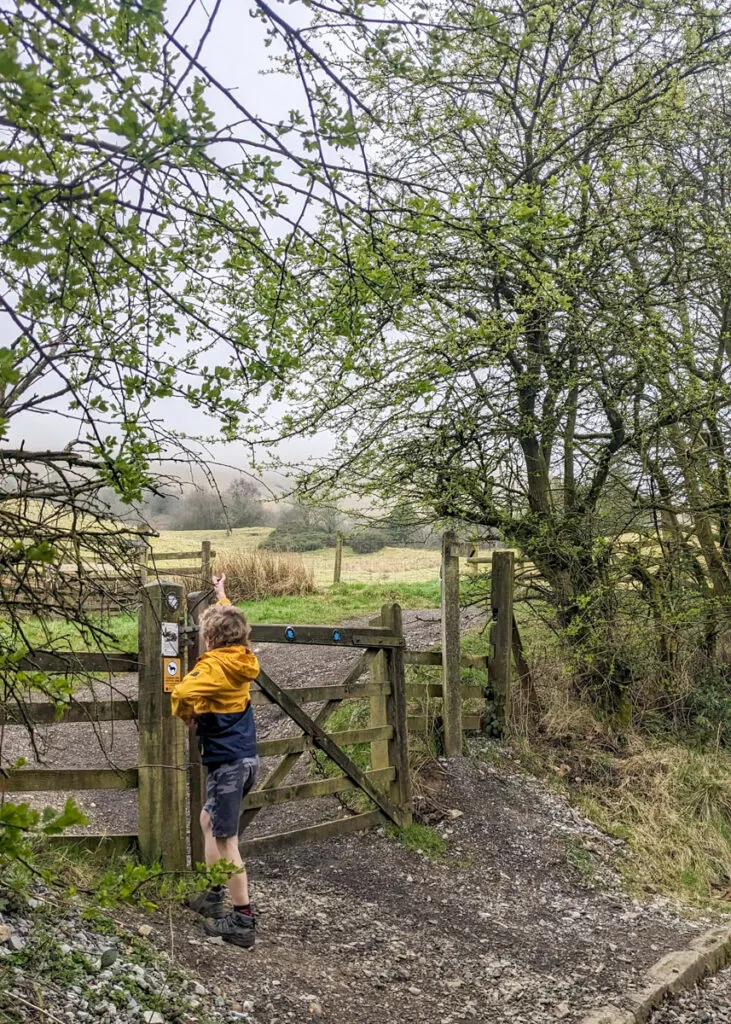 5. Just before you reach a road, there is another wooden gate to walk through. Then when you reach the bus stop at the top, there's a footpath to the left of the road to walk along.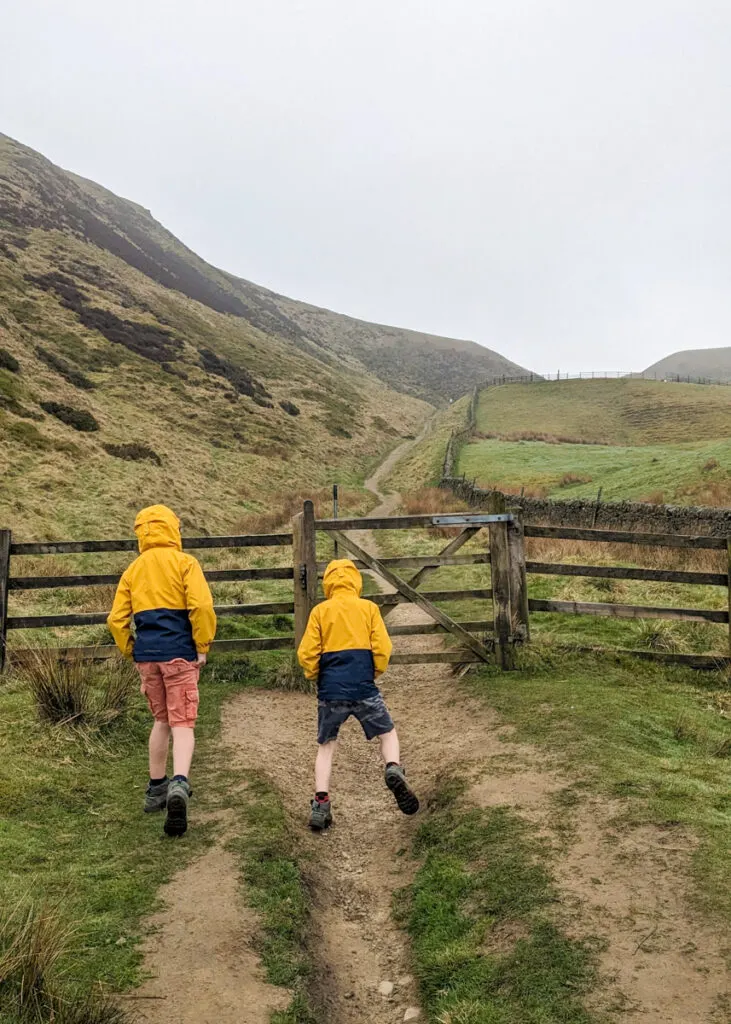 6. Just before the road bends to the right and goes downhill, there is a footpath on your left leading further uphill. From here, it's just a 300 metre climb to Mam Tor Trig Point. After all that climbing, it's time of a sit down and snack (if the wind allows).
7. From Mam Tor, follow the flagstone path downhill for 1.4km to Hollins Cross. This is the Great Ridge, and the views on a clear day are spectacular.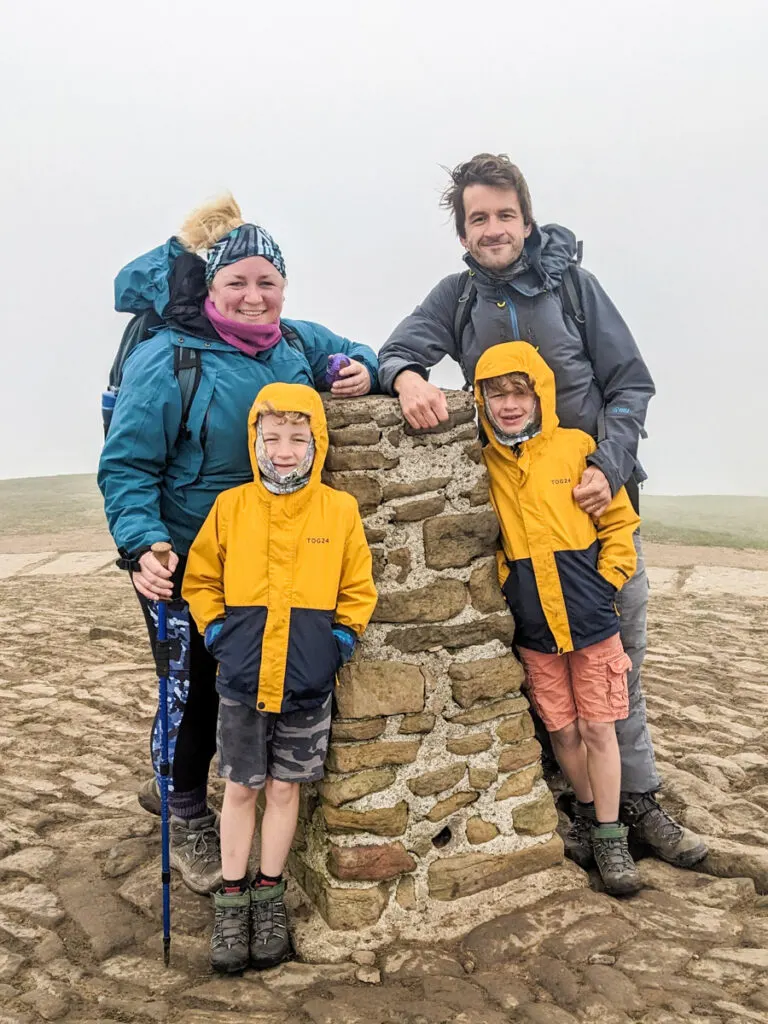 8. From Hollins Cross, continue uphill towards Back Tor. There's a very steep section just before the summit of Back Tor; walk through the gate on the left to follow the footpath up here. From Hollins Cross to Back Tor it's 1.1km.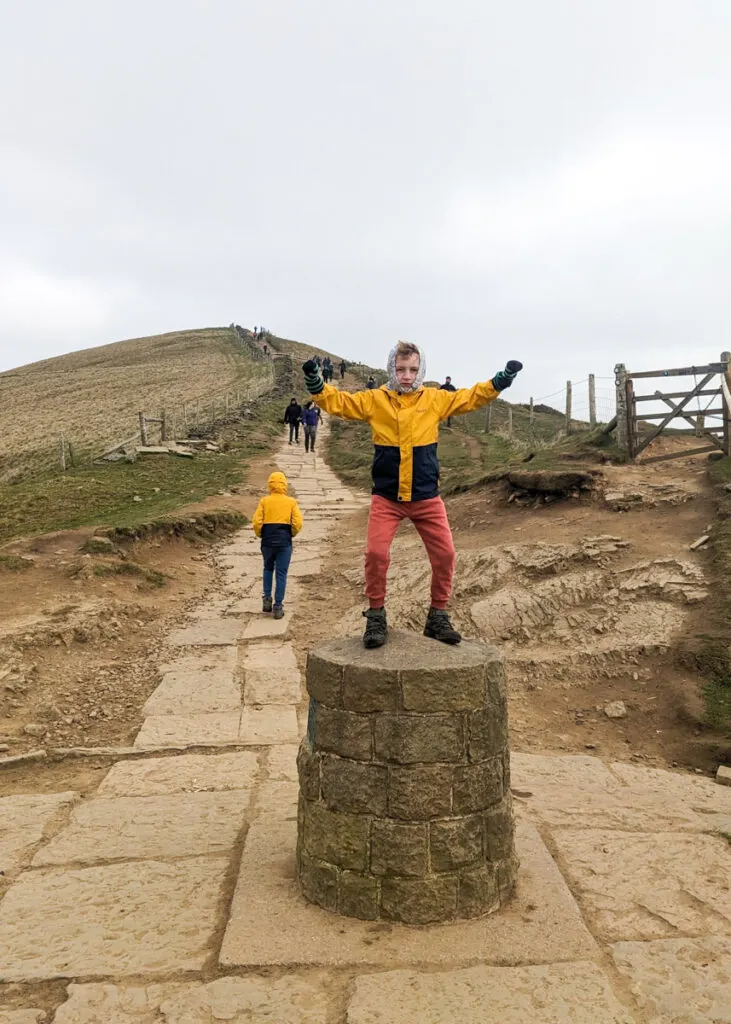 9. From Back Tor, follow the footpath along and then slightly up again to Lose Hill, where you can see Win Hill (which you'll be climbing up on Day 2) in the distance. From Back Tor to Lose Hill it's 800 metres.
10. From Lose Hill, follow the obvious flagstone path downhill to a wooden gate. After this wooden gate, walk across the corner of the field to another wooden gate. Then follow the footpath downhill with the fencing on your left.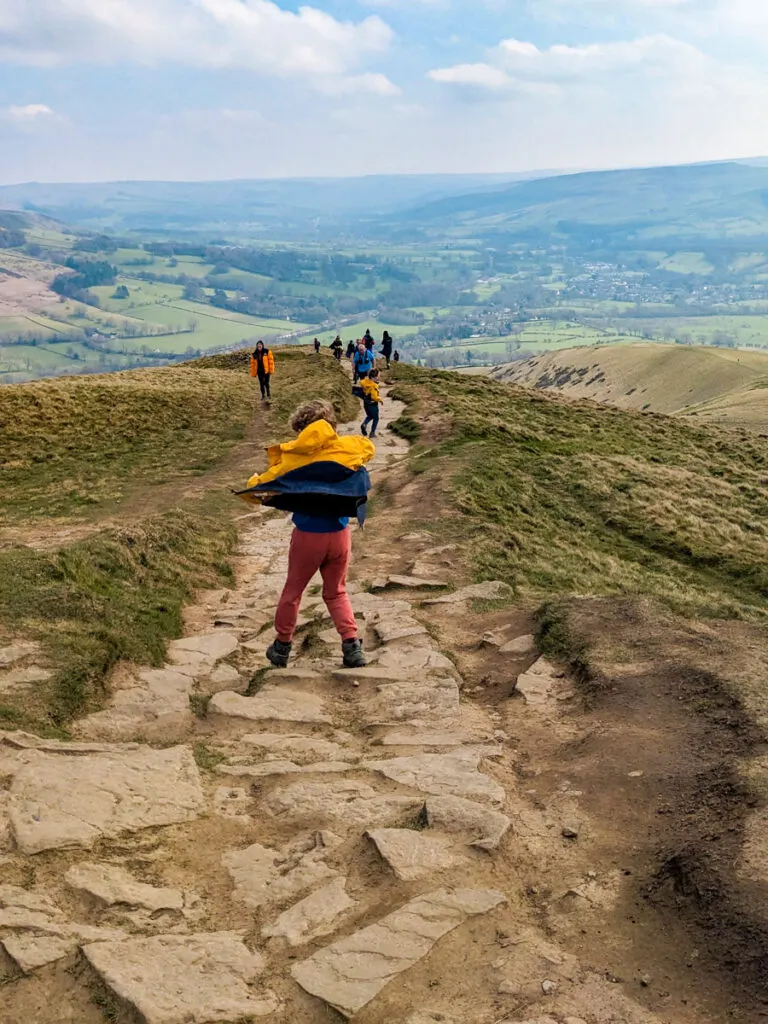 11. Just past the trees, the footpath veers downhill to the right to another gate. Walk through this gate and then at the footpath signpost ('Hope/Castleton' straight on and 'Losehill' back the way you have come) take a right across a little bridge, and immediately through another wooden gate.
12. Continue this footpath through the farmland, following the footpath arrows. Just after a small bridge with steps up the bank the other side, take a left along the stream. This leads you out onto a lane.
13. Take a right and walk along the lane for 600 metres. The back entrance to YHA Castleton Losehill will be on your left.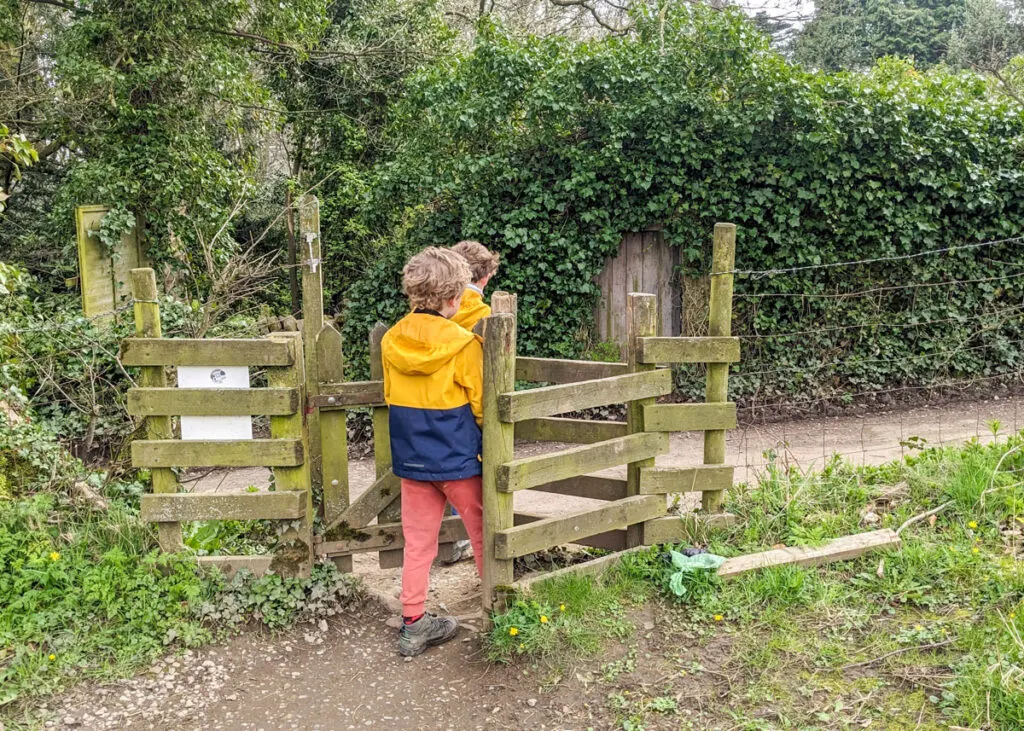 ---
You may also like to read:
Kinder Scout walks with kids
Mam Tor circular walk
Things to do in Castleton