Peak District Kids were provided with Platinum Passes for a day at Alton Towers in exchange for this review and social media coverage. As always, these are all my own words and opinions, and I always provide an honest review.
The magic height to get on all rides at Alton Towers is 140cm. If your thrill-seeking kids sit short of this and have outgrown Cbeebies (there's a superb CBeebies Land at Alton Towers for younger visitors), you may be wondering if a trip to Alton Towers is worthwhile, or if you should wait until they've grown just that little bit more.
As Alton Towers sits just outside the southwest boundary of the Peak District, a visit fits nicely into a family holiday to the National Park, and is certainly an enticing end-of-the-holiday reward after all those family walks. Indeed we include Alton Towers, which is arguably the UK's best theme park, in our list of the best days out in and around the Peak District. Plus there are always special events on over the school holidays too, including Oktoberfest, Scarefest over October half term, and Lightopia, Christmas Markets, and Alton Towers Santa Sleepover during the Christmas holidays.
We recently visited Alton Towers with our boys aged 7 and 8 years at the start of the Oktoberfest 2022 season. Ezra is 124cm and Arthur is 138cm. However, despite both being that awkward in-between-CBeebies-and-Nemesis height, both boys declared it as the "best day of their lives". Read on to find out why…
Have they really outgrown CBeebies?
Like so many families across the UK, CBeebies was a big part of our lives for so many years. I can still hear the theme tunes to Go Jetters and Andy's Dinosaur Adventures so clearly. But, I can't quite put my finger on when exactly the boys stopped watching these programmes. I'm sure like all things with kids growing up, it happened so gradually that we never noticed it. Although, I'm sure they'd happily watch some of the programmes now if I put one on for them.
CBeebies Land really is brilliant for younger kids, with the Octonauts rollercoaster, riding Postman Pat's van, and the Treetop Adventure. There are also shows and interactive games to keep your little ones engaged for the entire day.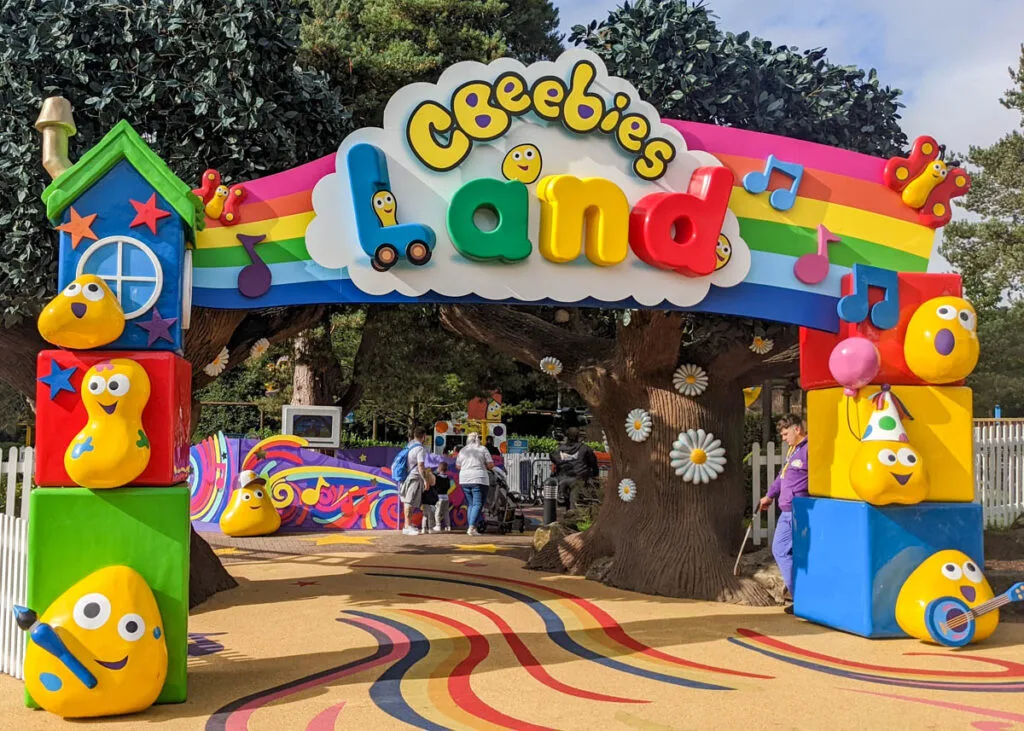 As you enter Alton Towers, CBeebies Land is the first area you arrive to on your right; just a short walk for little ones. I knew the answer already, but as we walked past, I pointed up to the big colourful entrance and asked my boys if they fancied walking in to check it out. "Er… no!" they both responded with a tone of offence and humour, "Let's go find Wickerman!" They had been watching YouTube videos on the weeks running up to our visit, so they knew what to expect.
Even though they probably would still watch Catie's Amazing Machines or Nina and the Neurons at home, they knew that the rides offered in CBeebies Land were not going to give them the adrenaline-fix they came for.
Make sure your child is over 120cm
Whilst there are some rides outside of CBeebies Land that primary aged kids will love, such as Gangsta Granny: The Ride, Runaway Mine Train, The Blade (pirate ship), and Congo River Rapids, choices are limited unless they are 120cm tall. Plus, if they are thrill-seekers, in all honesty your child may get frustrated with no being able to do much.
However once they hit 120cm, there are three superb rides that they can go on, and they can even ride these without an adult! These include Wickerman (often rated as the best ride in Alton Towers), TH13TEEN, and Spinball Whizzer. These are all super-fast rollercoasters, all very different to one another, but they don't do up-side-down. Please note that both Wickerman and Thirteen are themed around death, and some children may find the pre-ride atmosphere uncomfortable or scary.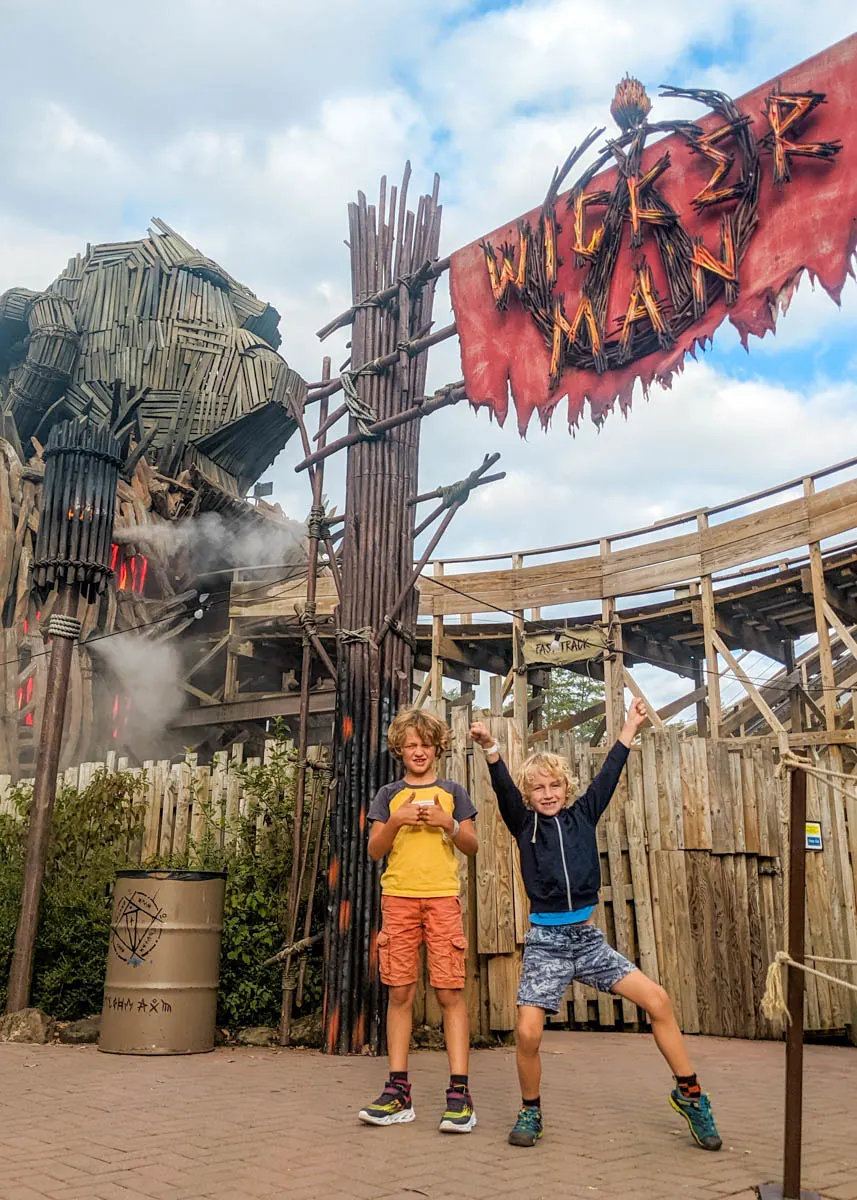 These three rides are what makes Alton Towers worthwhile for this age/height group. After doing one loop around the park initially (which took 4 hours on the Platinum Fastrack tickets), we found that we just stuck to these three rides to do over and over (and over) again.
Do make sure your child is definitely 120cm and above before your visit. For safety reasons, and quite rightly, ride operators are very strict about measuring heights before a ride. They also take into consideration shoes and hair (so those wedged shoes and a high ponytail won't do the trick). Last thing you want to do is queue an hour for a ride, only to find out that your child is too short to be allowed on (cue major meltdown).
If your child's height looks borderline to a ride operator, they will measure them, and then provide your child with a wrist band to show when they go on rides for the remainder of the day.
Which rides will my kids miss out on if under 140cm?
There are five rides that your child won't be able to ride if they're under 140cm: Nemesis, Rita, Galactica, The Smiler, Oblivion. Click here for the full list of ride height restrictions at Alton Towers.
As with the 120cm height restrictions, manage expectations before you visit Alton Towers. Unless your child is 140cm or above, they will not be allowed on these rides. Ride operators will measure your child and, for safety reasons, they are very strict.
If your shortest child is just under 140cm, I recommend waiting to visit Alton Towers until they are 140cm.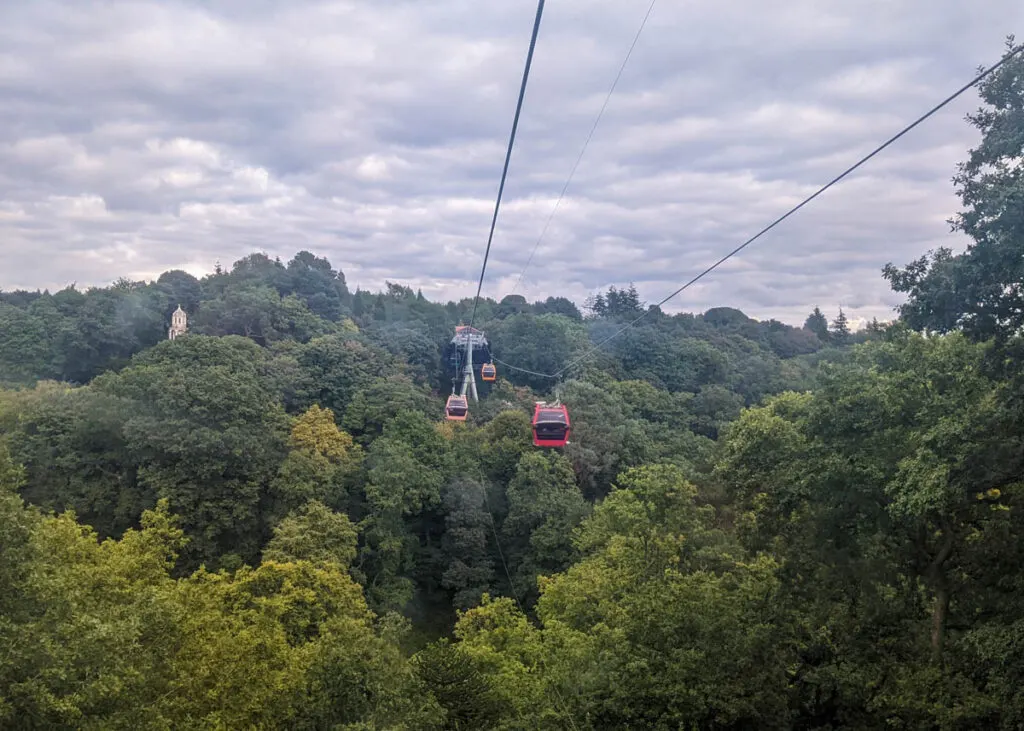 Are the queues at Alton Towers really bad?
If you have school-aged kids who are in school, then it's very unlikely you'll be able to visit Alton Towers on a 'quiet' day. Some parents wait until there is an inset day, but arrive to find that it's still busy as lots of other parents had the same idea with the same inset day.
We visited on a Saturday in September, after the first week back at school, and Alton Towers was still busy with queues up to an hour for many of the big rides.
Thankfully, we had Platinum passes, which meant our queuing time was cut significantly in the fastrack queue. In all honesty, I wouldn't visit Alton Towers on a weekend or school holiday without them. Yes, they are expensive (£105 each), but absolutely worth it; you will get a lot more out of your day as these passes offer unlimited rides on the big 12 rides. We managed to go on Wickerman, TH13TEEN, and Spinball Whizzer at least 5 times each, and we also let the boys go on Spinball Whizzer on their own numerous times as we could watch them from outside the ride.
Click here to read about the fast track ticketing options, as there are cheaper alternatives (e.g. Fast Track Bronze is £30).
Is Alton Towers worthwhile for kids between 120cm and 140cm?
Absolutely! We arrived at the park for 10am, and were all still running to get onto TH13TEEN at 7pm when the park closed. I think the boys only allowed us parents 7 minutes in total to gobble down a burger in between rides as a 'break'. It was an exhausting, but absolutely brilliant day!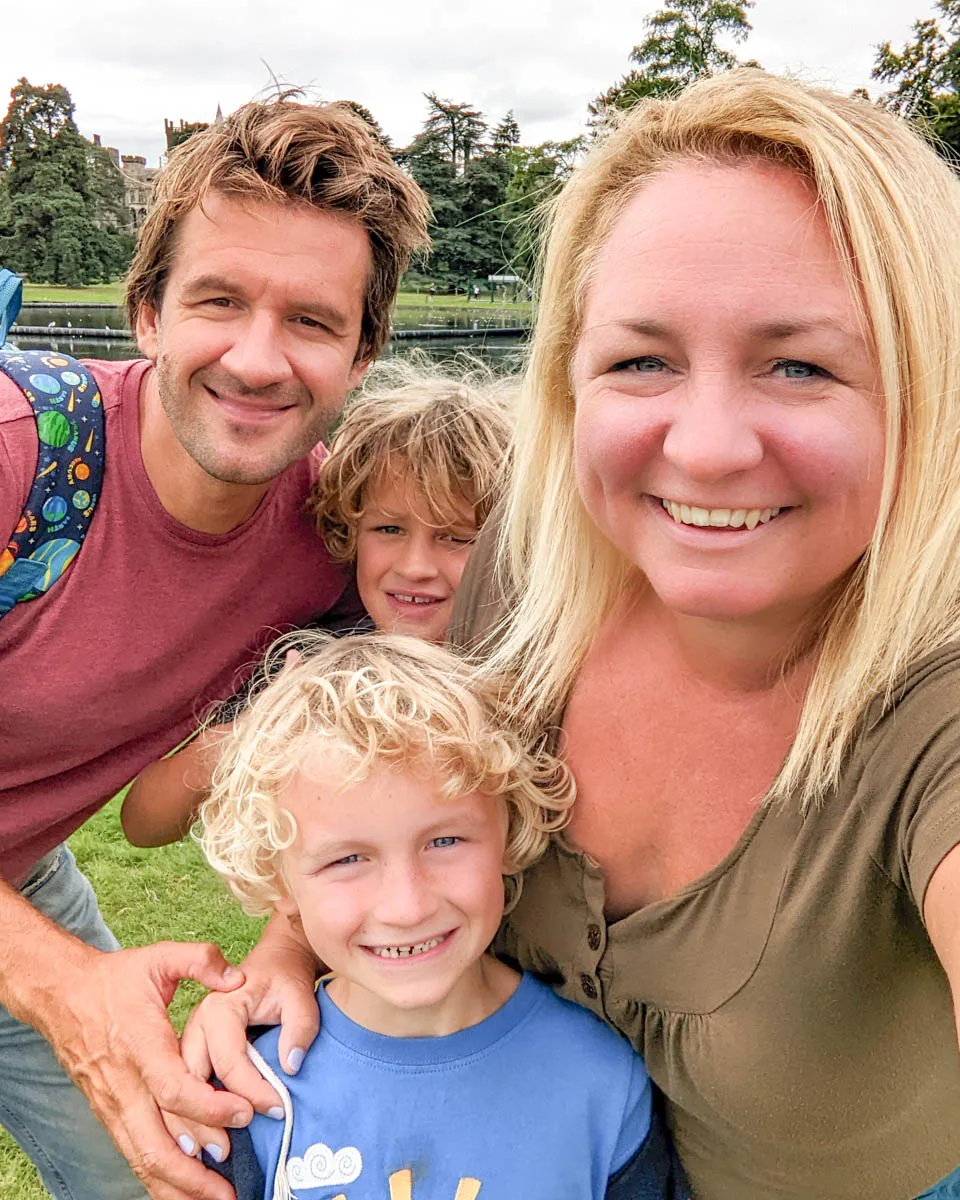 What made the day was that both boys are over 120cm, plus we had the Platinum passes so we could all go on Wickerman, TH13TEEN, and Spinball Whizzer numerous times. I'm not sure how successful the day would have been if we'd queued almost an hour for Wickerman to then join the queue again for another hour.
If our shortest child was just below 140cm, we may have waited until he had reached the magic height. However at 124cm, he's got a fair while to wait, and we decided to go for it. It really was a superb day out for us all and one for the memory bank.
---
You may also like to read:
Best days out in the Peak District
Gulliver's Kingdom Matlock: top tips
Peak Wildlife Park review